Toyota Suhana Summer Service Campaign Launched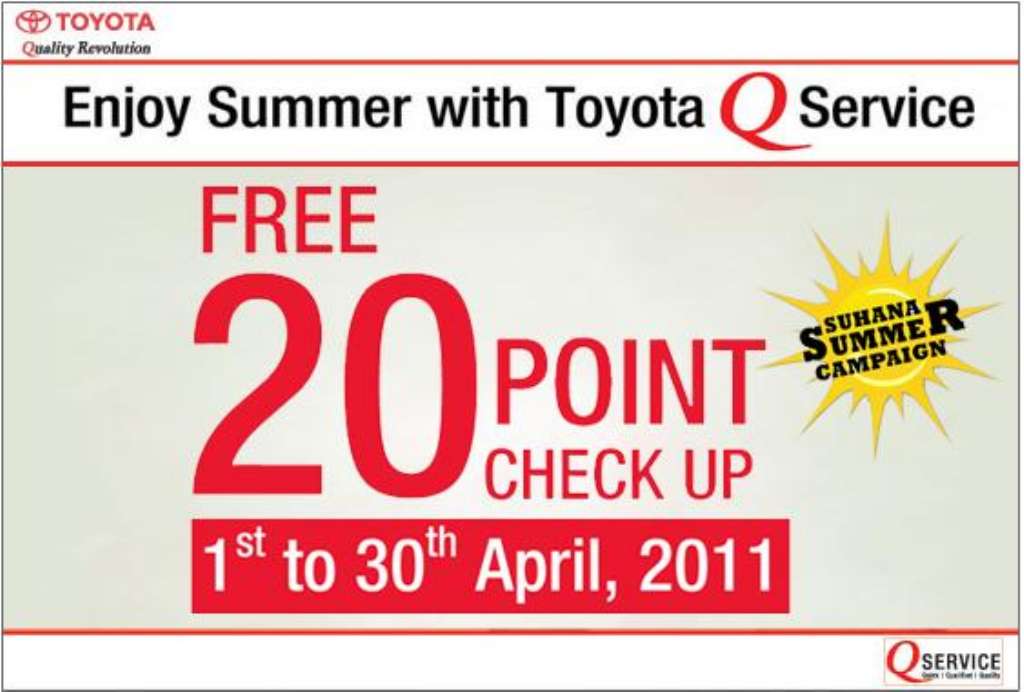 Toyota has announced the start of its yearly service campaign Suhana Summer in India. The service campaign will offer free check up for all Toyota models and will be conducted across Toyota dealerships from April 1, 2011 to April 30, 2011. The Japanese automaker has launched this service campaign in 122 dealerships across India. Under this campaign, all Toyota customers will be eligible for a free 20 point check up of their Toyota vehicles and an option to choose from a broad spectrum of service parts packages, which include most of the periodic and general maintenance repair related parts. All customers participating in the campaign by purchasing any of the packages will be eligible for over 3000 lucky draw prizes and a host of other assured gifts on various packages. Additionally, the Campaign offers Daily lucky draw for all walk-in chauffeurs at all its dealerships.
"Toyota, having pioneered in the 'Customer First' approach throughout the world, has timed this service campaign to correspond with the vacation season in India. The campaign will help our customers to gear up their vehicles for long journeys, ensuring safe, comfortable and trouble free drives during summer vacation," Sandeep Singh, Deputy Managing Director, Toyota India said.