Will Toyota Be On Track Launching Rebranded Maruti Suzuki Cars?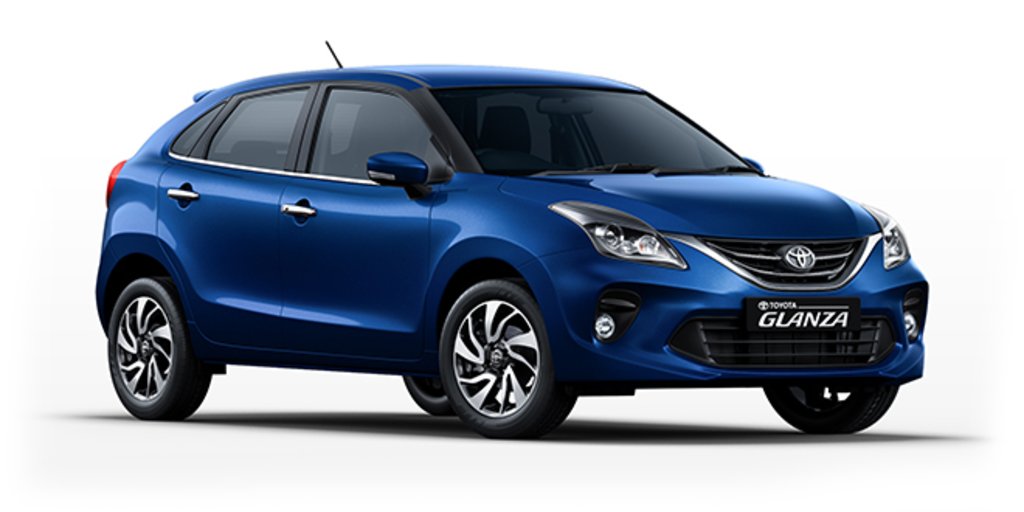 Whether the price-inelastic markets such as Europe or the highly price-sensitive markets like India, all of us coalesce a sense of emotion not only with a car, but with its brand too.
It was in early 2017, when two of the largest Japanese automobile players, Suzuki and Toyota signed a global pact to join hands and manufacture cars that would be sold as rehashed offerings through each other's dealership networks in various countries.
The CEOs of both the companies were sanguine about the agreement and asserted with conviction that there would be a copious range of rebranded vehicles that will be launched in several markets to gain the distinct merits of each other.
Fast forward to 2019 and we watched in bewilderment, Toyota's second presentation in the hatchback segment after the Etios Liva, the Glanza. It took the social media platforms by storm as some heavily lambasted Toyota for launching just a tweaked version of one of India's most successful premium hatchbacks, the Maruti Suzuki Baleno.
It was uncanny as to why a marque like Toyota, prominent for its own offerings such as the Qualis, Corolla, Innova and the Fortuner take such a leap forward when it had the gumption to launch a tailor-made car for the Indian market or launch a hatch that was doing duty in the International markets.
However, as days fleeted, things settled down and the consumers had to concede that there will be many more such debuts taking place in India (which eventually happened) as part of the global alliance.
We have already bore witness to Toyota's take on the compact SUV segment with the Urban Cruiser, which is a more fortunate sibling of the Maruti Vitara Brezza being branded as a Toyota.
Purportedly, the brand will discontinue the ailing Yaris and replace it with? You guessed it right, a badge-engineered Maruti Suzuki Ciaz and will be bearing the moniker, 'Belta.' The intrepid folks might have caught hold of the spy shots of a WagonR being slammed with the Toyota badge and a slightly rejigged grille which could be the brand's next shot after or before the Belta.
From the aforementioned examples, it would suffice to remark that the rebranding has certainly worked as a prodigy for both the companies. These two cars sell in cavernous numbers and much more than any unhackneyed Toyota product itself. Moreover, it also becomes a generous source of money to Maruti Suzuki's coffers. The latter has an opportunity to reap the benefits of Toyota's hybrid tech for a more sustainable future.
While all this does appear promising, I feel there's much more to it than what meets the eye. An Indian consumer aspires to own a product which is outright different from anything else in the market and exudes its own charm. This is certainly not the case with Toyota's clichéd vehicles as most of us know exactly what to expect from these. So no brouhaha during launch.
Moreover, after a period of time, negative sentiment might start brewing among the consumers reckoning that Toyota isn't keen on going the extra mile, take the pain of marketing and supply chain configuration and launch a product which can truly be called, theirs. This might dissuade some potential consumers from purchasing a Toyota car. As part of a trickle-down effect, the sales of original Toyota models might get affected too.
We have associated Toyota with words such as reliability and well-built. However, not all Maruti Suzuki cars bequeathed to Toyota are reliable scoring glaringly low crash test results. This might shake the pillars on which the brand was constituted. The consumer will feel bamboozled when choosing a car which has a homogenous alternative and might cannibalise the sales of either of the rebadged products.
Albeit this strategy has reproduced succulent fruits of the partnership in India, if completely new and different products from Toyota's stables don't make it to one of the most promising markets, then it might cripple the two decade old empire meticulously curated by the brand in the long run.
What are your thoughts on this? Since Toyota is receiving the largesse of people by purchasing these rebranded vehicles, should they continue with the bandwagon or part ways with India's largest manufacturer and focus on launching its own products such as the Raize, Avanza, Corolla Cross and the Rush?