Toyota Tickle Me Yaris Giggles & Laughs When You Touch It
Toyota has engineered an adorable hatchback which responds in its own giggling way when you touch the car in its sensitive areas.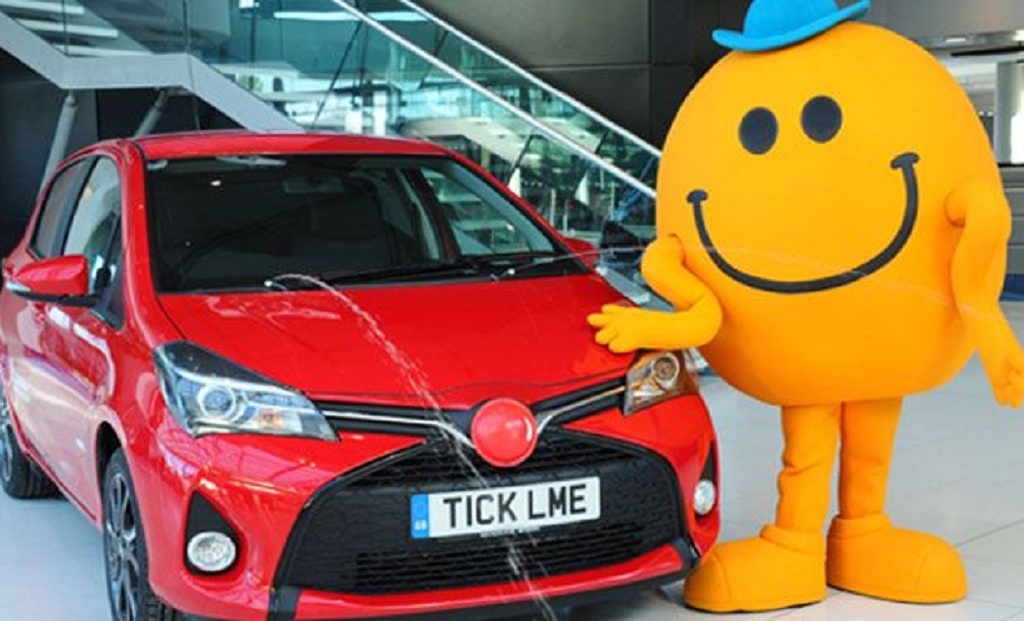 Japanese car maker Toyota has unveiled the first ticklish car. The vehicle responds in a delightful way by flashing headlights and indicators. When touched in sensitive areas the vehicle also reacts by spraying water from the windscreen washer fluid spouts and moving as if it was chuckling. The giggling Toyota Yaris with a 'TICK LME' number plate has a distinctive laughing sound recorded by Red Nose Day legend Lenny Henry. The history behind the creation of this gorgeous car is shown on a short mockumentary video released by Toyota.
Toyota UK President, Matt Harrison, said this was the first of its kind car from Toyota and they hope it helps to raise money for Red Nose Day. Red Nose day is a fund-raising in a comedic way event held every alternate odd-numbered year by Comic Release. Toyota aims to raise USD $1 million for Red Nose Day with this ha-ha-hatchback. Harrison mentioned it was not easy to come up with this concept, he had a team of corporate comedians to work on this one. The innovative maker intents to give giggles and chuckles instead of miles per gallons and carbon dioxide emissions.
Mr. Tickle from the Mr. Men series unveiled the red Yaris hatchback. He is also the celebrity consultant on the project and is very flattered with the innovative programme. Mr. Tickle said that he was 'tickled pink' to be part of the innovative project. He further added "Thanks to my long arms and tickly fingers, I was able to help the designers add tickle-points to all those hard-to-reach places." Toyota's will stay busy with "Project Chuckles" the noble fund-raising concept, which will make appearances around the UK at Red Nose Day fundraising event held in London, Manchester, Glasgow and Birmingham.
[youtube:https://www.youtube.com/watch?v=ZxwhtB0BO8c 540 375]