Triumph Daytona 675 R Is A Super Sport Mean Machine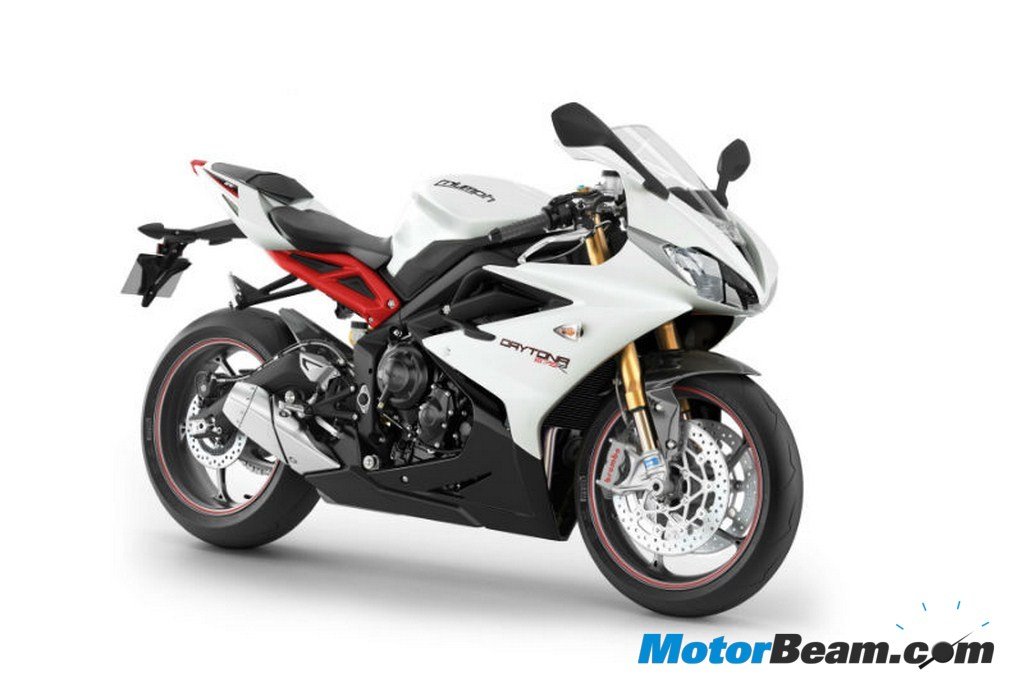 We all are well aware that Triumph Motorcycles entered into India just a week ago. The company launched almost a dozen models belonging to various segments. The prices of the British motorcycles are actually quite attractive considering Triumph has tried to maintain last year's pricing in spite of increase in raw material costs and import duties. Among all the motorcycles, the Triumph Daytona 675 stands out the most and the company has brought in the Daytona 675 R (not the regular 675) which is priced at Rs. 11.4 lakhs (ex-showroom, Delhi).
The Daytona 675 R is one of the major attractions in the Triumph collection as it is the only one belonging to the super-sport segment. The Daytona 675 R is considered as one of the best motorbikes in the history of Britain. This exotic machine is powered by a triple-cylinder 675cc engine. The aluminium troika yields 126 BHP of power coupled with a torque of 74 Nm. The Daytona 675 R redlines at 14,400 RPM and is equipped with technologies necessary to position itself in the super-sport segment like twin-fuel injectors, DOHC, electronically controlled fuel-injection, etc.
The Triumph Daytona 675 R is framed of aluminium with a twin-spar design for better mass centralisation. It features a swing-arm on both sides with adjustable pivot position. The front suspension has an inverted 43 mm fork with a travel of 120 mm while the rear one is a monoshock with 133 mm travel, both designed by Ohlins. The front Brembo brakes are made up of a single block instead of dual. The bike runs on Pirelli Dragon SuperCorsa tyres.
The Daytona 675 R is also equipped with a coded immobiliser which detects the microchip in the key body and if it's not present the ignition system is disabled preventing the bike from being stolen. The clutch pack has been improved over the previous version resulting in smoother shifts. It has also got programmable rev lights which assists the rider to shift gear at the right time. For track purpose, the Daytona 675 R also uses Tyre Pressure Monitoring System (TPMS) to keep an eye on the pressure changes in tyres. The bike competes with the Yamaha R6 and Kawasaki Ninja ZX-6R (636) in global markets.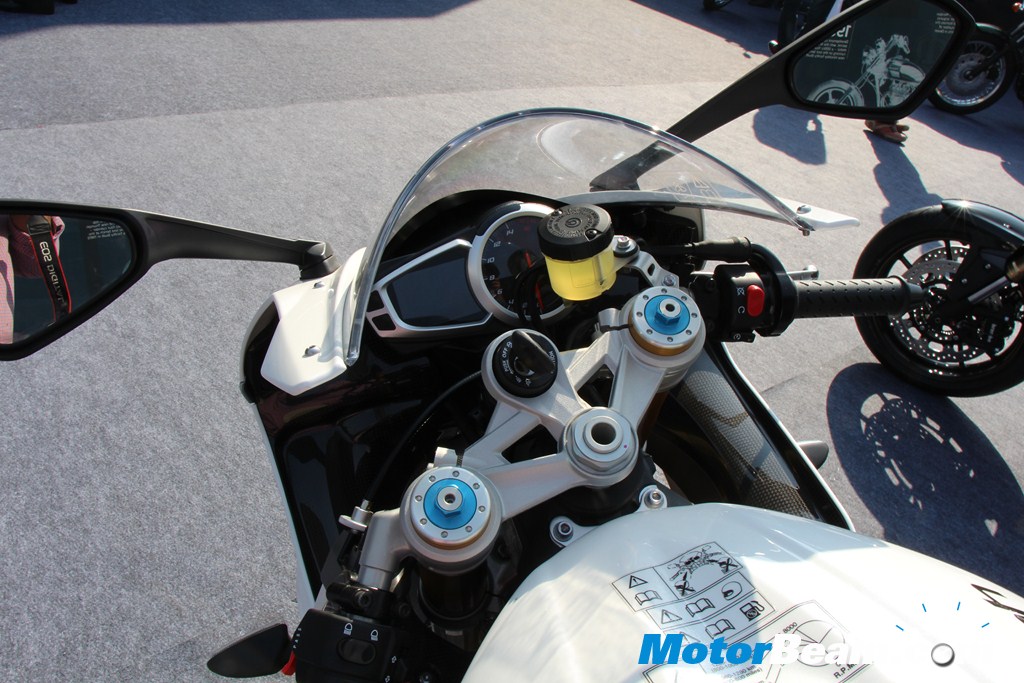 [flickr size="center" float="medium"]http://www.flickr.com/photos/motorbeam/11104409946/[/flickr]
[flickr size="center" float="medium"]http://www.flickr.com/photos/motorbeam/11104537103/[/flickr]
[flickr size="center" float="medium"]http://www.flickr.com/photos/motorbeam/11104434494/[/flickr]
[flickr size="center" float="medium"]http://www.flickr.com/photos/motorbeam/11104407916/[/flickr]