Akrapovic Launches TVS Apache RR 310 Exhaust
The exhaust has a price tag of Rs. 55,000/- and can be bought from the Performance Racing Store.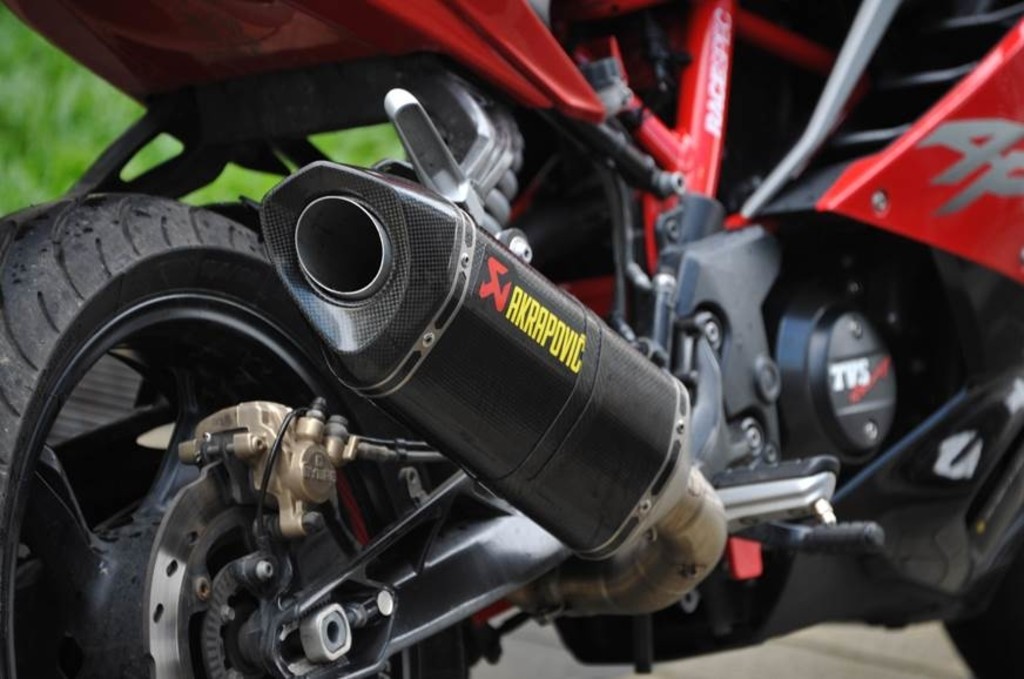 Slovenian performance parts company, Akrapovic has just launched an aftermarket exhaust for the TVS Apache RR 310. The exhaust can be bought from the Performance Racing Store in Mumbai at a cost of Rs. 55,000/-.
The Akrapovic full exhaust system comes with an end can and a header. It will increase the RR 310's performance by 2.4 HP and increase the peak torque by 2.7 Nm. The aftermarket exhaust is also lighter by 4.6 kgs than the stock exhaust. The performance increase isn't exactly cheap but will be very noticeable once you pull the throttle.
Unlike other bikes, once the exhaust system is installed on the RR 310, there won't be a need to remap the ECU. This is thanks to the factory ECU installed on the bike which is capable of fuel compensation on its own, thus reducing the work that needs to be done on the bike for installation.
The Apache RR 310 is an entry level sports bike from TVS that will compete with the BMW G310 R and G310 GS slated for launch in India on 18th July, 2018. The Apache RR 310 is powered by a 311cc, 4-stroke, single cylinder engine producing 34 HP and 28 Nm of torque. A 6-speed gearbox transfers the power to the rear wheel. It's basically a road going track machine for the amateur riders.
The Akrapovic exhaust already supports the BMW G310 brothers as the they essentially have the same 310cc motor as the RR 310. Although Indian aftermarket part companies produce free-flow exhausts, the quality is not all that great. Also, the performance increase and its effect on the bike's engine are questionable.
Apache RR 310 Akrapovic Exhaust
– The Akrapovic aftermarket exhaust costs Rs. 55,000/-
– No ECU remapping will have to be done on the TVS RR 310
– Aimed at increasing performance and decreasing the weight of the RR 310