TVS Re-Launches Twin Spark Plug Flame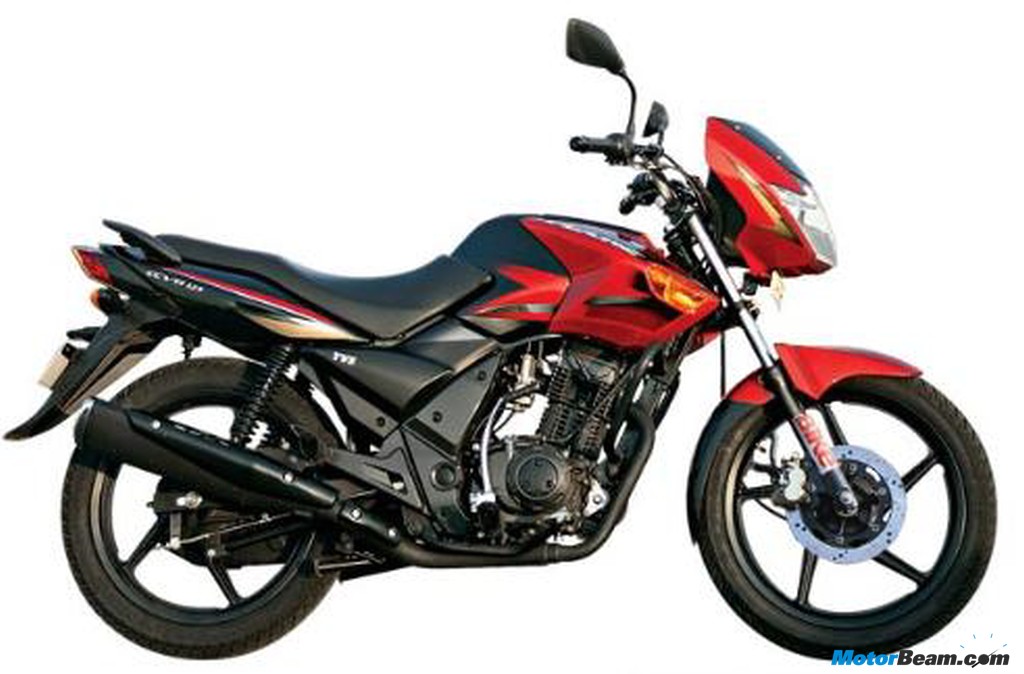 TVS has re-launched the much awaited Twin Spark Plug FLAME after obtaining all necessary permissions and clearances in accordance with law. The TVS Flame DS 125 is propelled by three valve CC-VTi technology, fired by twin spark plugs. Developed with AVL Austria, this 125cc three valve engine is tuned to the ideal swirl-tumble port combination so that it delivers superior performance while simultaneously enhancing low, mid range power and delivering high fuel efficiency. Packing in 10.5 bhp @ 7500 rpm, the bike has a top speed of 95kmph and is priced at Rs. 49,200/- (ex-showroom).
The additional power and mileage is achieved by two separate intake ports namely swirl and tumble ports. The swirl port creates swirl motion of air-fuel mixture in the combustion chamber. This swirl motion helps in efficient combustion of lean air-fuel mixture, thus giving maximum fuel economy in its class. The tumble port provides the high flow rate, which aids delivery of high power. TVS Flame DS 125 is the only motorcycle in the country to have a unique combination of three valves and two spark plugs. The bike comes with 240mm front disc brake, dual lens tail lamp, electric start and is available in dual tone colours of red and black.