TVS Sync Braking System Introduced On Jupiter & Wego
TVS Sync braking system was first introduced on the Wego and now makes it to the Jupiter as well.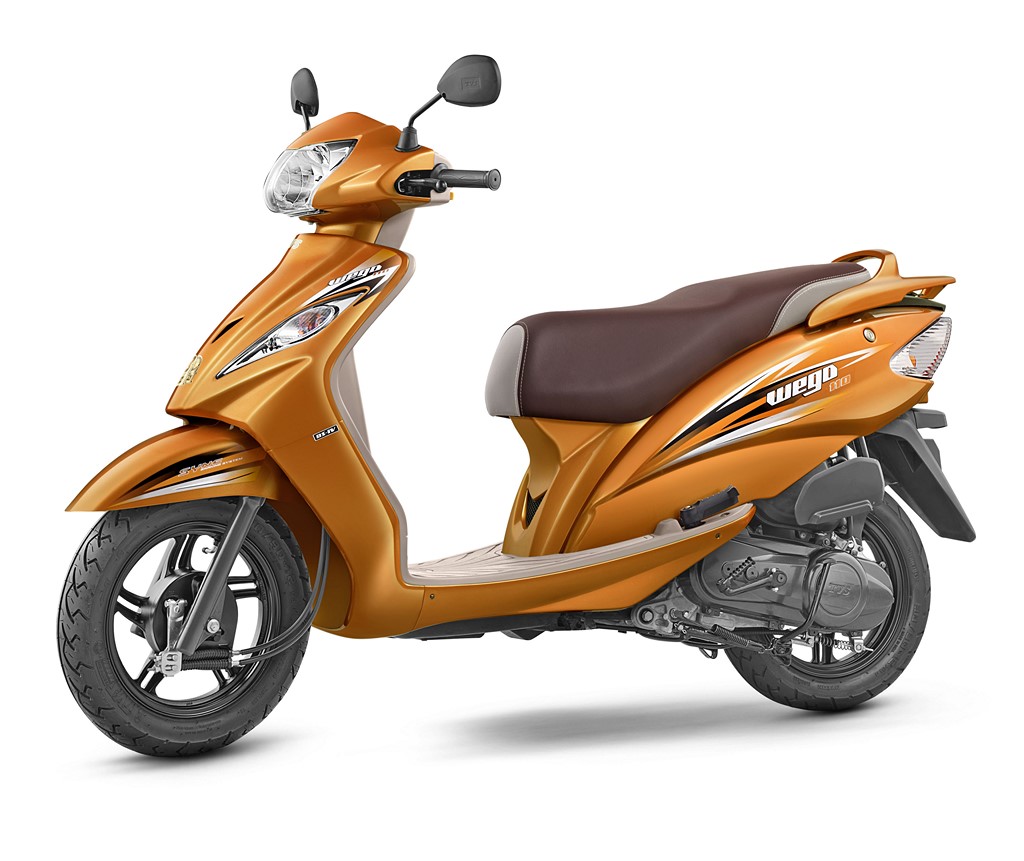 TVS introduces a customer focused and a novel braking technology for its scooters and calls it Sync Braking System. The Sync Braking System was first introduced in the TVS Wego and has now made it to the largest selling TVS scooter, the Jupiter as well. TVS confirms that Sync Braking System will be offered across all variants of the Jupiter and Wego.
The Sync Braking System automatically activates the front brake whenever the rear brake is applied, thereby enhancing the braking abilities of the vehicle. While doing so, a single brake control mechanism called the MULTIPLIER is triggered, which distributes the input force to both the wheels.
This braking feature reduces the force required drastically while braking, thereby improving brake efficiency. Through the activation of single brake control (rear brake) the rider enjoys perfect braking, while the Sync Braking System takes charge of perfect balance between the two wheels.
Both the TVS Jupiter and Wego are powered by a 109.7cc single-cylinder air-cooled engine that produces 7.8 HP and 8 Nm of torque (in the Jupiter) and 8.4 Nm of torque (in the Wego). Both the powertrains come paired to a standard CVT gearbox.
Honda and Hero MotoCorp too have their version of the Sync Braking System and calls them the 'Combi-Braking System' (CBS) and 'Integrated Braking System' (IBS) respectively.
TVS Sync Braking System
– The Sync Braking System was first introduced in the TVS Wego
– TVS is also offering the Sync Braking System on the Jupiter
– Sync Braking System ensures more safety, higher control and also enhances the life of the tyres