TVS Unveils X21 Race Concept At 2016 Auto Expo [Live]
Amidst much fanfare and celebrations across the TVS' stall at the 2016 Auto Expo, TVS pulled another surprise in the form of X21 Race Concept.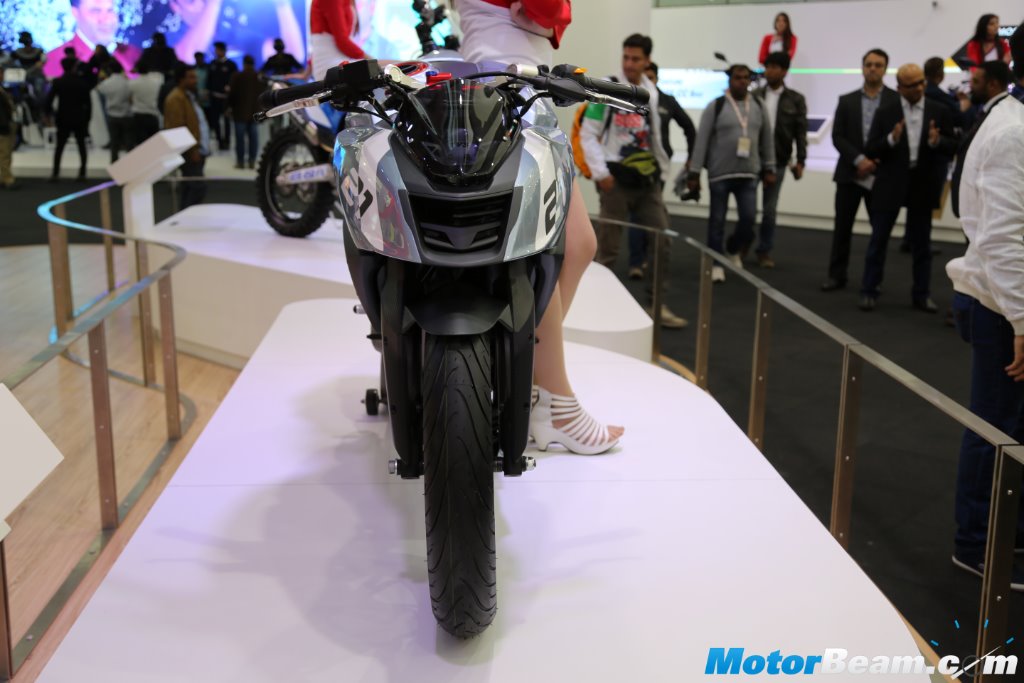 TVS is at the epitome of product unveil at this Auto Expo. The products on display are not just beautiful but amazing and the X21 Race concept is one among them. Developed with pure racing interpretation which in first place was possible because of TVS' inherent racing DNA is a concept motorcycle sharing its underpinnings with the recently launched TVS Apache RTR 200 but in the form of racing avatar.
TVS X21 promises the best of pleasure on a track with its superlative racing pedigree. Affirming the same is a half fairing unit in order to aid aerodynamics for one's quench for pure racing. The X21 at the display looked mean and built for a purpose which is accentuated by the aggressive looks and sharp lines flowing throughout to give that dynamic look. Powered by the Apache RTR 200's fuel injected engine, it is tuned for peak performance at higher revs. Also aiding the performance is the combo of twin oil coolers and twin straight flow air filters.
The signature RTR grunt is channeled through the free flow exhaust canisters which definitely are not going to make it to production but one must remember TVS X21 was developed with flickability around a track and easier maneuverability in order to excel in racing. The X21 screams outright performance when viewed from any angles while parts sharing with its naked siblings is visible in the form of suspension, instrument console and switchgear. The quality overall is amazing and goes onto exhibit the racing and technological prowess which TVS intends to display with the X21.
TVS X21 Race Concept
– Comes with a half-fairing to aid aerodynamics
– Gets the Apache RTR 200's FI engine
– Gets free flow exhaust cannisters