TVS Young Media Racer Round 2 – Another Podium Finish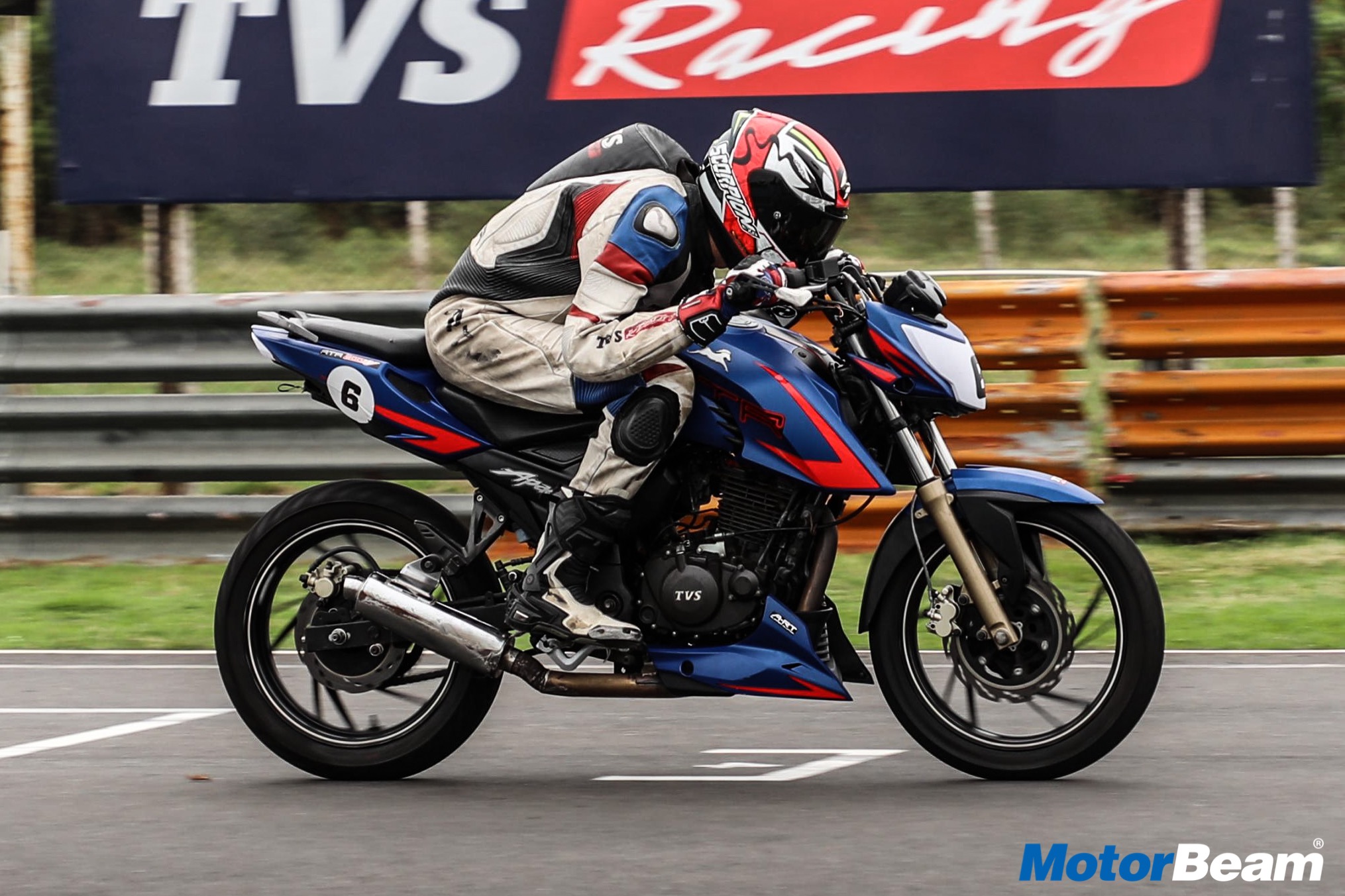 TVS Young Media Racer Round 2
After a successful first round, TVS brought us back for our second round at MMRT
After managing to score a win in the last round, I was hoping this wouldn't be as nerve-wracking as my first round at Kari Motor Speedway. Little did I know I was in for quite the struggle, the weather seemed like it was perfectly set up for racing with mostly clear skies and mildly humid weather. Now, this wasn't my first rodeo at Madras Motor Racetrack but this was sort of a home turf to all the participants as the majority of us have trained here.
Our first day was scheduled for one practice session and our qualifier. As our practice session began, I noticed my front felt rather soft and spongy. Now I like my front end feel just as much as the next guy but this felt more like the absence of grip. Three laps into my practice I managed to lean a little too enthusiastically and slide right off the track. Now thanks to all the good gear provided by TVS I walked away unscathed but my machine wasn't as fortunate and took some damage.
Before our qualifier began, the TVS factory team had managed to have my motorcycle fixed and ready to tear some asphalt, hopefully not literally. I was still quite nervous since this was my first crash in 5 years, credentials aside I was pretty skeptical about my front end. This ended up taking quite the mental toll on me and forced me to dial things down till I found my rhythm. The tyres on my steed still felt too soft and even after altering the pressure twice, it didn't quite feel all that confidence inspiring. With my final lap done and our qualifier concluded, I managed to qualify in third place. Sitting there feeling Déjà vu, I was really hoping for a similar outcome as last time but my motorcycle had different plans for me.
The next day I was welcomed by the feeling of excitement and nausea, it got me feeling all James Hunt except on the outside I was feeling quite Niki Lauda. Adrenaline rush aside there was a lot of inspiration to be taken on the track before our race. As I walked around the TVS pit and gazed at all the other participants prepped before getting onto the track. This is quite the epic day as I saw some of the most fun and heart pumping races take place. The TVS One Make Championship RR310 category was so intense to watch, words cannot do justice to the amount of precision and dedication put into squeezing every possible millisecond out of the track. My focus was usually watching Vivek Pillai and Deepak Ravikumar who were consistent podium finishers and just outstanding to watch.