Updated Chevrolet Tavera BS-IV Launch Confirmed For 2016
The plans to shift their production facility to Maharashtra seem to have been postponed, as General Motors have extended production at their facility in Halol, Gujarat. The facility will manufacture the updated Chevrolet Tavera, and will stay open till March next year.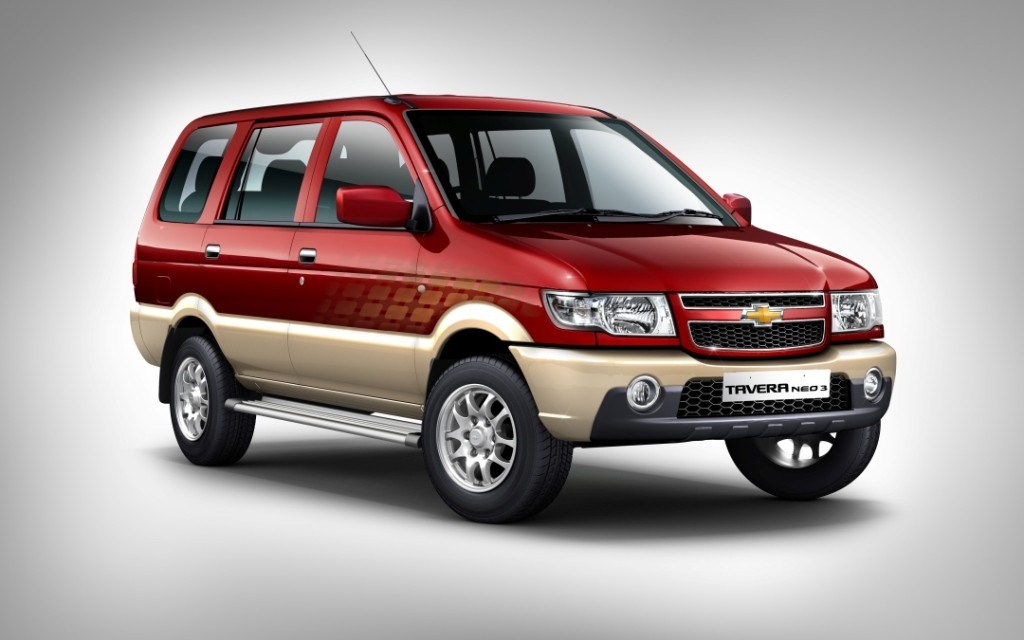 With dwindling sales and low popularity of its models, General Motors had decided to shut down its facility at Halol, Gujarat. The facility was responsible for production of the Tavera and Enjoy. However, with an updated Tavera on the way, and a general overhaul of its portfolio, Chevrolet has currently stayed the halt orders, and will let production at the Halol plant continue till March 2017. It has also decided to produce the updated Tavera at the plant.
The decision to continue production will give the company more time to ensure an orderly transition for employees, suppliers and other stakeholders as the company continues to work through various options for the facility. Meanwhile, to make most of the plant, General Motors have decided to utilise the facility to produce its upcoming updated version of the Chevrolet Tavera. The update will most probably be to the engine, which will be tweaked to comply with BS-IV norms.
Sales of the Chevrolet Tavera were halted after it failed to comply with emission norms. As the Tavera is only available in BS-III guise, sales are suspended in metro cities. The update to the vehicle's emission norms has taken time but will help GM start sales in metros.
General Motors are exploring a number of options in relation to the Halol site, including its sale. However, selling the plant may include contract manufacturing to ensure continuity for the upgraded Chevrolet Tavera, which may end up less than favourable for the company. Additionally, the car maker has also released a power packed line up for India, with five new Chevrolet models that will be launched within the space of 24 months, including the new Trailblazer, new Beat, Essentia, new Cruze and Beat Activ.
Updated Chevrolet Tavera BS-IV
– GM's facility at Halol, Gujarat will stay operational till March 2017
– The facility will manufacture the updated Chevrolet Tavera
– The new Tavera will get tweaks for compliance with BS-IV norms
– The company has also announced a power packed line-up of 5 launches within a span of 24 months