Valley Run Is Quarter Mile At A Time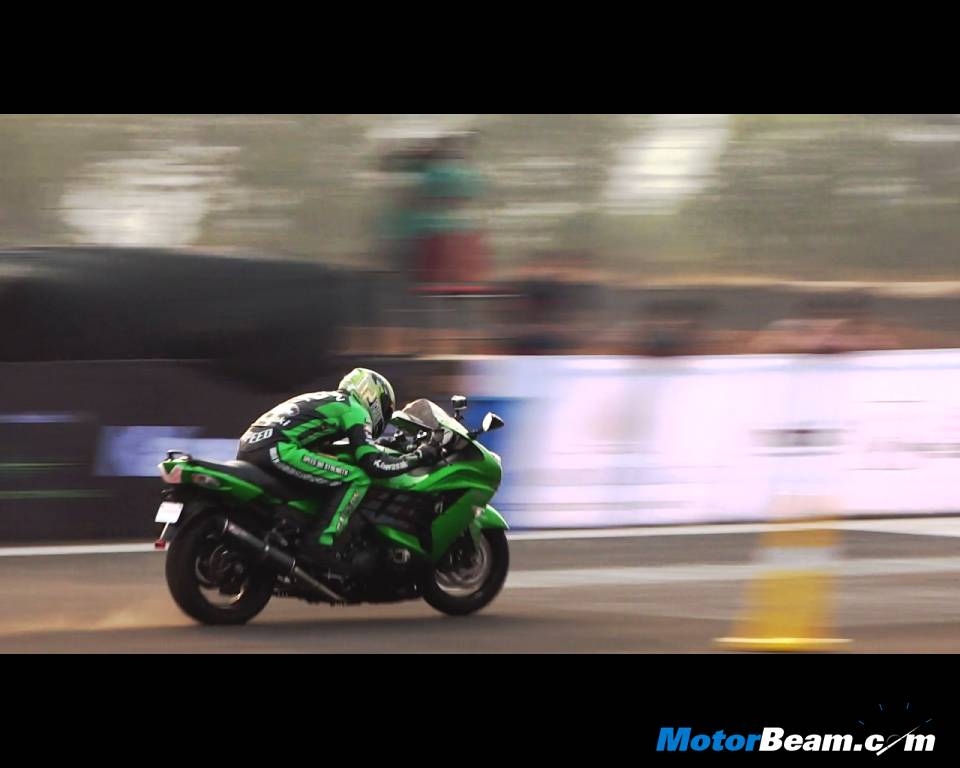 In India the enthusiasm for any sport except cricket is way behind. However we can find people in all sports making their way to international grounds and it does include motorsport as well. The Valley Run 2014, India's only official drag race was a treat for every motorsport enthusiast who visited, more so for those who participated. One could find all kind of superbikes, supercars, modded bikes and cars clocking up the quickest time on the quarter mile of the beautiful Amby Valley airstrip. Also to reach the Valley Run, it was a pleasure enjoying the corners via Lions Point in Lonavala.
The world drag racing champion clocked the quickest time of 9.843 seconds for the quarter mile on the 2014 Kawasaki ZZR1400 (ZX-14R) in an all stock condition, no mods, no tuning, nothing just a change of slip-on pipes. The anxious feeling of the christmas tree going yellow-yellow-GREEN, and one cold enjoy the 9-12 seconds of the mean machines going flat out for the quickest time.
The spectators, VVIPs, sponsors, all the people present at the Valley Run did not dare to miss even a single drag race, not even the practice runs. The moment after the quickest run was completed, Rickey Gadson popped a quarter mile wheelie and all the fans were in that "OH DAMN!" moment. Ricky has his racing school in his hometown, and owns eigth Ninja ZZR1400s and teaches people to drag race on his bikes. His best clock time for the quarter mile is 7.70 seconds on his turbocharged ZZR1400. He had NOS put on to the monster bike here in India and came with a motive of doing a 9.7 seconds drag, here there is an increase in time by 2 seconds due the atmosphere, track, traction, all that stuff matters!
The Valley Run with Kawasaki and Monster Energy was like a cherry on a delicious vanilla cake. The cars pass by, the bikes roar around and with the support from tuners, Valley Run 2014 became much more enjoyable. Kawasaki had sponsored the event and displayed its recently launched bikes, the Ninja 1000, Z1000 and Z800. This is an event worth going at least once, as it will pump all your adrenaline and make you gloat in excitement.
– Dhanil Vira