Vazirani Shul Is The First Indian Electric Hypercar
It has been designed by California based Indian Designer, Chunky Vazirani.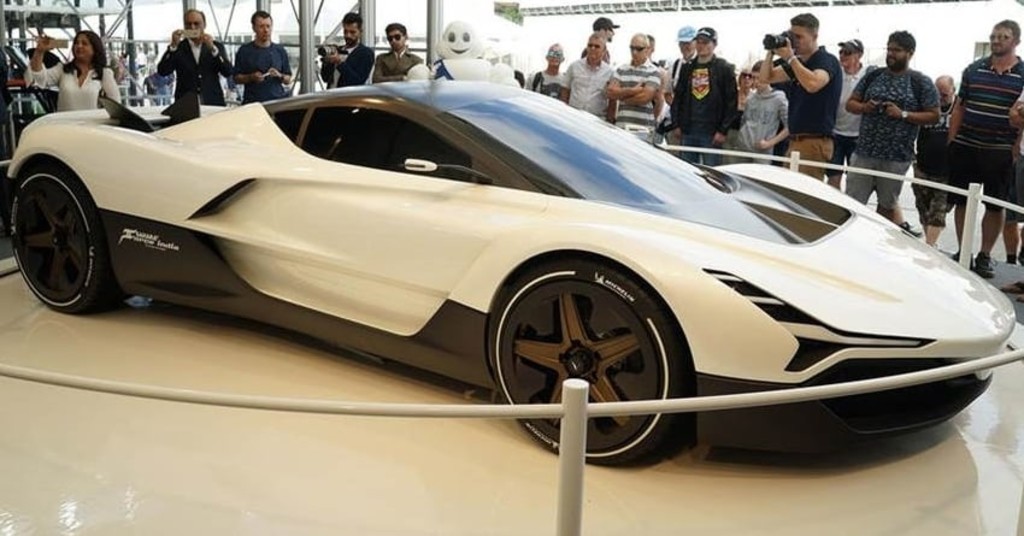 The Goodwood Festival of Speed sees everyone from small, first time car manufacturers to the big daddys of the car world showcase their exclusive designs in front of the rich folks that flock this festival. Vazirani, also a small company, has revealed the first Indian Electric hypercar, the Shul.
The car, to put in one word, looks killer. The extremely low-slung design with those wheel-arc touching tyres make it look fast even when it's still. The low roofline, the custom tyres, the twin-triangle shaped elements around the exhaust (for aerodynamics and balancing air pressure around that area) go very well with the overall design of the hypercar.
The engine specifications haven't been put out yet. But what has been confirmed that there will be four electric motors, one for each tyre that will provide for individual torque vectoring and intense acceleration. These motors will be connected to a jet turbine that will allow the customers to use the existing fuel infrastructure. Also, it can act as a charger for the batteries using the concept of regenerative energy.
Testing of Vazirani Shul has still not begun but the engineers will be concentrating more on the handling characteristics of the car than acceleration. The testing of the car is expected to begin later this year while no word has been given about the price and deliveries.
Looking at the various aspects and production of the Vazirani Shul, it is bound to be priced exorbitantly above the Rs. 3 crores mark. This will pit it against the Ferrari's and the Lamborghini's of the world that are the real dominators in the supercar/hypercar market.
Let's hope like its name, which means 'A place of Worship', India's first hypercar gets its share of worshipers.
Vazirani Shul
– The hypercar is designed by an Indian car designer, Chunky Vazirani
– It will be powered by a turbine-electric engine combination
– Prices are expected to be steep