Vespa Electric Scooter Coming To India By 2020
The scooter called the Elettrica is ready to come to the Indian market but the company is waiting for Government regulations.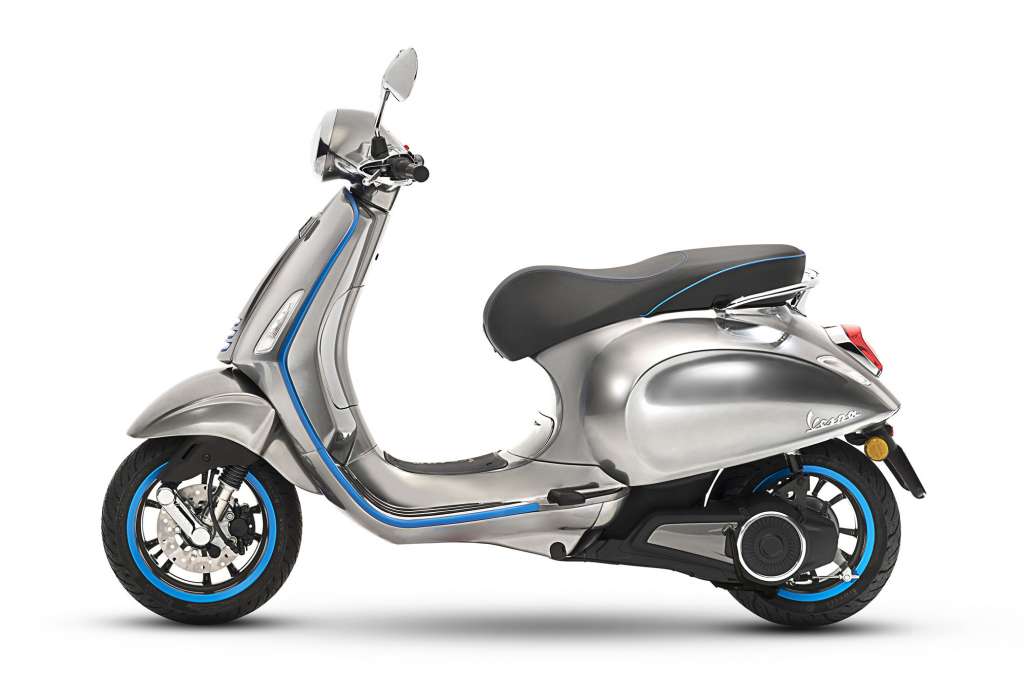 Piaggio Group, which runs the Vespa, Aprilia and Moto Guizzi brands of 2-wheelers in India is mulling an entry into the electric 2-wheeler space which is set to grow in the coming years. The company has an electric scooter called the Vespa Elettrica ready to be introduced in India. But they are holding up because no proper Government regulations and policies are in place yet for electric vehicles.
The Vespa Elettrica gets a 5 kW electric motor that is capable of producing 5.36 HP of peak power and 20 Nm of torque. While the power builds up with throttle input, the torque is available from the second you pull the throttle since the scooter is electric. This gives it excellent manoeuvrability in city driving. A 4.2 kWh lithium-ion battery pack will power the motor and can be completely charged within four hours. This will give it a maximum range of 100 kms.
Vespa is also likely to offer the top-of-the-line X hybrid (aka Elettrica X) electric scooter. This scooter combines an electric motor with a regular combustion engine. The engine is a 100cc, four-stroke petrol motor that will help the X Hybrid have a maximum range of 200 kms.
The Vespa Elettrica, like all other Vespa scooters looks properly retro. But the new silver finish with blue accents in a few places give it a modern touch worthy of admiration. It gets a fully digital display that will show you everything from speed to battery charge and temperature. The scooter also features regenerative braking, smartphone connectivity and LED headlamp.
The Piaggio Group is keen on getting its electric scooter to India by the year 2020 which will also see the onset of other electric vehicles in India. When launched, the Vespa Elettrica will compete with the Ather 340 electric scooter that is already on sale in India.
Vespa Electric Scooter
– It will be the first electric scooter from Vespa to come to India
– Expected to come by 2020 once Government regulations are properly in place
– The range is 100 kms while the X hybrid can go up to 200 kms