Vespa Elettrica Production To Begin In September 2018
The first mass produced e-scooter from Vespa is set to capture the electric 2-wheeler segment.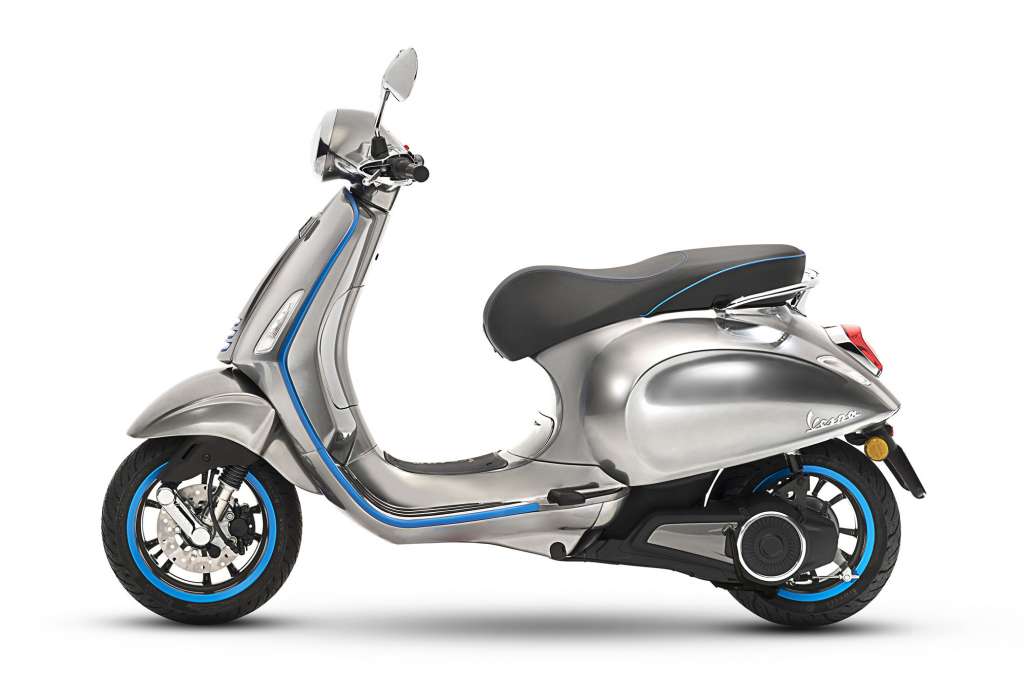 Piaggio Group, which runs the Vespa, Aprilia and Moto Guzzi brands of 2-wheelers in India will most probably be bringing its Elettrica e-scooter to India in the year 2019. The development of the scooter is completed and production will begin in September 2018. It will first be produced at the company's Pontedera plant in Pisa, Italy which is known for using high-end technologies in the field of production, design and development.
Initially, the Vespa Elettrica will only go on sale in the European market and full-scale production will begin by November 2018 which is around the same time that the 2018 Milan EICMA show begins. The Elettrica will be fitted with advanced features that will allow it to thoroughly gauge the rider's behaviour. Future vehicles from the company will even be able to interact with other vehicles on the road to know about things like traffic condition.
The Vespa Elettrica will come with a 4 kW electric motor that is capable of producing 5.36 HP of peak power and 20 Nm of torque. While the power builds up with throttle input, the torque is available from the second you pull the throttle since the scooter is electric. This gives it excellent manoeuvrability in city driving. A 4.2 kWh lithium-ion battery pack will power the motor and can be completely charged within four hours. This will give it a maximum range of 100 kms. Energy recovery systems like Kinetic Energy Recovery System (KERS) will be there too to allow the battery to recharge while decelerating.
Vespa will also introduce the top-of-the-line X hybrid (aka Elettrica X) electric scooter. This scooter combines an electric motor with a regular combustion engine. The engine is a 100cc, four-stroke petrol motor that will help the X Hybrid have a maximum range of 200 kms. It will come with modes like, electric only, hybrid and combustion only to choose from depending on the battery level and riding style.
The Vespa Elettrica will go on sale in the U.S and Asian markets from early 2019. So we are hopeful that it will come to India around the same time. The electric 2-wheeler space is set to grow in the coming years but the company might hold up as no proper government regulations and policies are in place yet for electric vehicles in India. When launched, the Vespa Elettrica will compete with the Ather 340 electric scooter that is already on sale here.
Vespa Elettrica Production
– The production will begin in September 2018 in Italy
– Full-scale production will start in November 2018
– It will be introduced in the Asian markets in 2019