Volkswagen Cars To Have No Buttons On The Dashboard
Almost all car makers are working hard to eliminate as many buttons as possible. With Volvo doing away with a ton of buttons on its flagship XC90, it's now Volkswagen which is aiming to do the same.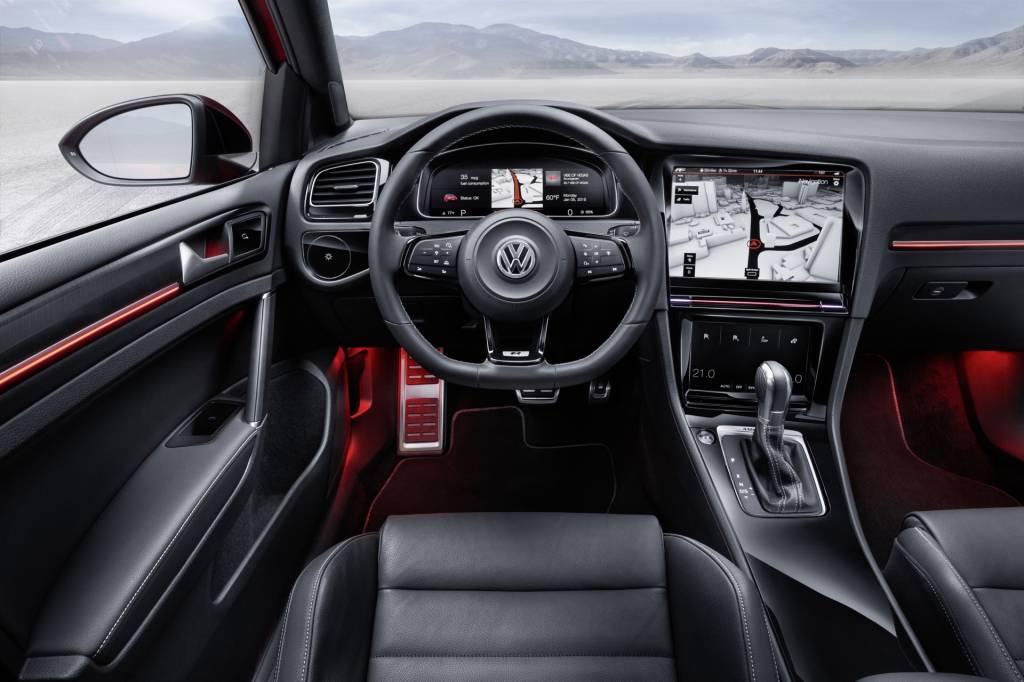 The number of buttons and knobs in today's cars are constantly increasing as every feature added to the vehicle requires a button or a knob to control that feature. But for a driver, the sheer number can get very distracting, especially when driving on congested routes. They constantly shuffle around to get the right feature setting and all this leads to less concentration on the driving aspect of the car.
Keeping this in mind, Volkswagen's head of development Mr. Heinz-Jakob Neusser, broke out the news at the 2015 Frankfurt Motor Show that the company is planning to do away with all the buttons in their cars' interiors. Neusser and other officials said that the company plans to achieve this by using other means such as touchscreen, gestures and voice control software. Also the combination of all these three softwares will provide a more intuitive experience for anyone inside the vehicle.
The company had showcased its button-less interior plans on the Volkswagen Golf R Touch earlier this year in Las Vegas at the Consumer Electronics Show (CES). The Golf had been fitted with two touch-screens, a larger 12.8-inch primary screen on the dashboard which controls all the media and navigational features and a smaller 8-inch secondary screen below it which gives access to other features like climate (something like in the Honda City) and audio controls. Also between these two screens was a small slider bar which gave the gesture controls to the driver.
Along with these, the Golf also has sensors for gesture controls placed in the headlining in the front of the sunroof. This sensor allows the driver and the front passenger access to various controls like increasing or decreasing the volume, change of track and even controls for the opening and closing of the sunroof, all this by just turning or waving of the hand. Neusser though did mention that there are still certain features which require the use of buttons and knobs referring to situations like off-roading, but all other things can be handled without them. As for the Golf R Touch, its showcase has been positive on the whole.