Volkswagen Jetta Petrol To Get 1.4 TSI Engine
Volkswagen has been long due with the petrol versions of the Jetta and Passat in India. The German automaker has been testing the petrol Volkswagen Jetta since quite some time now, leaving people in confusion as to why does the vehicle need so many kilometers of testing before launch, as the engine is the same one which does duty in the Skoda Laura and Superb. Now the confusion is out and it has emerged that Volkswagen will not be using the 1.8 TSI engine in the Jetta, instead the company has opted to use the 1.4 TSI engine.
Read the Volkswagen Jetta TDI Test Drive Review
The 1.4-litre TSI engine which will make its India debut in the Jetta is a turbocharged unit, which produces 120 BHP of power at and 201 Nm of torque, which might be significantly less than the 1.8-litre TSI engine which produces 160 BHP of power and 250 Nm of torque. But what the Jetta might lose in power, it will definitely gain in terms of pricing and fuel efficiency. Downsizing is indeed the way forward. The debut of the 1.4-litre TSI engine in the Jetta will result in huge possibilities of this engine being used in other Volkswagen group cars. Skoda could use it in the Laura petrol, while Audi could plonk this compact petrol engine into the upcoming A3 sedan.
The 1.4-litre small displacement engine not only benefits from a good balance of power and economy but also is cheaper to produce for the company. This will result in the Volkswagen Jetta petrol being priced quite aggressively, undercutting the diesel variants by a good amount. The Jetta 1.4 TSI goes on sale by the end of April 2012. The petrol variant of the Jetta will compete with the likes of the Honda Civic, Toyota Corolla Altis and the Renault Fluence. It will be for the first time that Volkswagen undercuts similar spec-ed Skoda vehicle in India.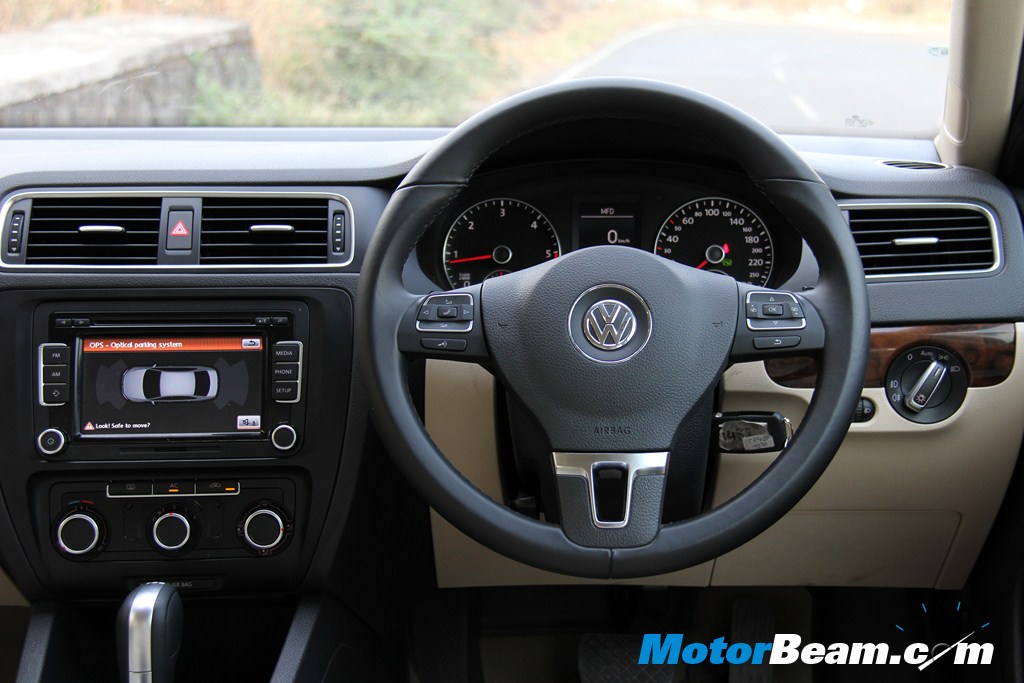 Via – Autocar India