Volkswagen Plans New Strategy For Skoda In India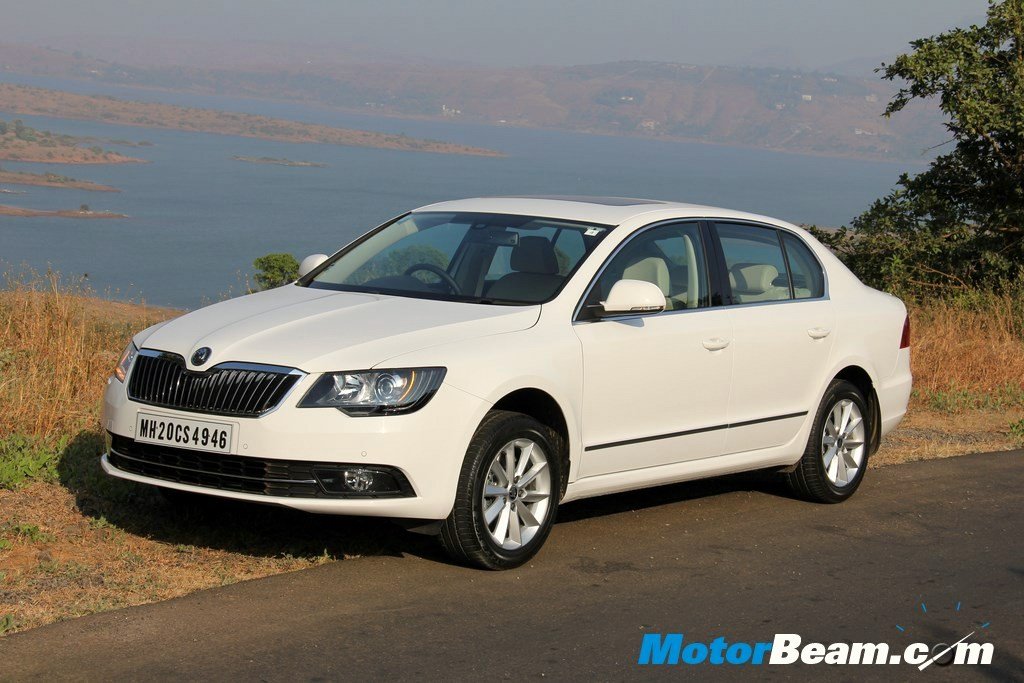 Despite having the longest presence of the Volkswagen Group companies, Skoda could not bring volumes as its German parent had hoped for. With a meagre market share of 0.8 percent, Volkswagen India is now reconsidering a new strategy for the Czech based automaker, owing to the brand's poor sales in the country. Launched in 2001, the Skoda brand has had very limited success in the Indian market with the niche Superb sedan and the C-segment Rapid sedan.
Skoda has been facing stiff competition from Indian auto giants like Maruti Suzuki, Hyundai, Honda and Toyota in the mass market segment and even discontinued the Fabia hatchback last year due to low sales. The company registered 19,959 units of sales in the financial year 2013-14, lower than the 22,969 units sold in FY2010-11. The downward trend in the automotive sector in the past year hit Skoda really hard, as it relies on a niche set of products and does not have a mass market offering to bring volumes.
While a new strategy is being planned for Skoda operations in India, a decision has not been taken. The new strategy might see Volkswagen phase out a few products that are selling at a loss and will introduce new ones that would be profitable. The parent group however ruled out the possibility of pulling the plug on Skoda's operations in India or scale down on its operations in a big manner. The Czech car maker though has been asked to buck up its operations and the company even witnessed positive results after the launch of the Octavia last year.
The move to control Skoda comes at a time when Volkswagen too is struggling hard to gain momentum in the Indian auto market. The company even scaled down its projected market share to 7-8 percent by 2018 from the ambitious 20 percent expected earlier. While other manufacturers have the advantage of heavily localised products, Volkswagen is struggling to localise components and is now planning to achieve 90 percent localisation on the Polo and Vento models.
Skoda India most recently conveyed that the brand will stick to being a premium offering, rather than a budget brand. The company has been making amendments to its operations and has been employing more personnel to tackle customer related problems and improve its after sales-service. After suffering losses of Rs 82.25 crores, the company is investing on its existing line-up of products to achieve sustainable profits. Skoda is also working on lower overhead costs to improve margins and reduce losses. The company will be launching the Yeti facelift later this year, around August.