Volkswagen Polo LHD & 1.5 TDI Spotted On Test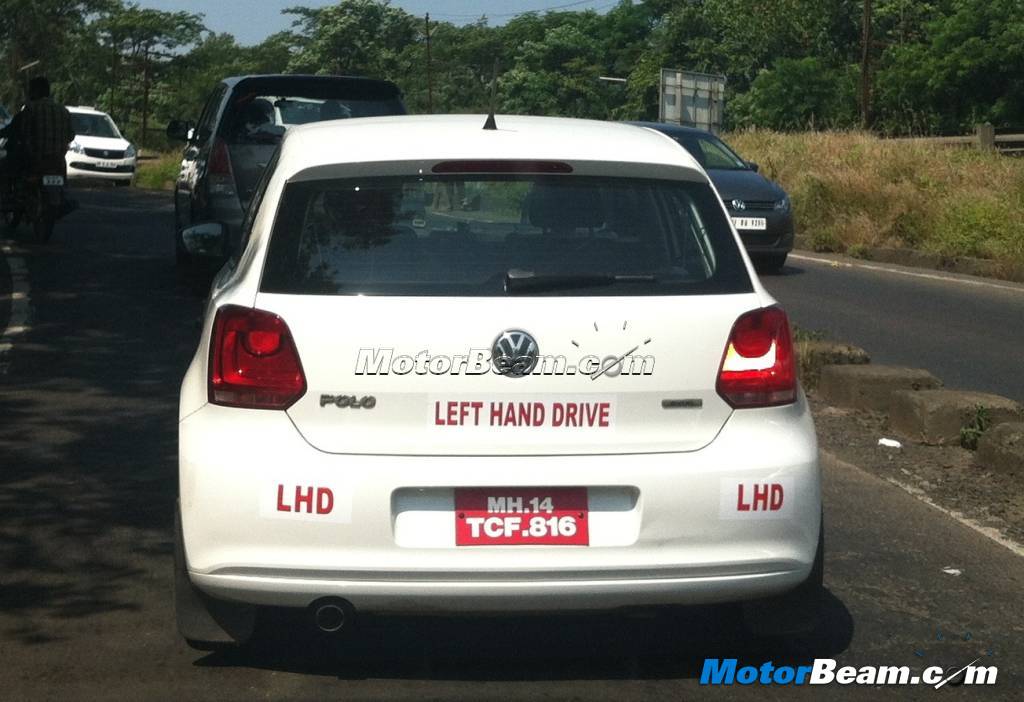 Volkswagen has shifted all its focus on the Polo and Vento as the company strives to increase volumes and boost revenues in the highly competitive Indian market. When the German automaker entered India, it invested significantly in setting up a production plant and marketing its products. However the Polo and Vento did not receive as good a response as the Wolfsburg manufacturer expected. In order to utilise plant capacity, Volkswagen has been exporting the Polo and Vento to overseas markets.
Recently MotorBeam reader Aniket Paradkar spotted an on test left hand drive Polo on the Mumbai-Pune highway. The car sported different front grille and tail lights. It also had bi-fuel written on it. Volkswagen has been exporting the Polo and Vento to many right hand drive markets already and this move of manufacturing left hand drive models in India can lead to huge cost benefits for the company, as it aims to become the top selling car maker in the world by the end of the decade.
Volkswagen has been launching new variants of the Polo and Vento time and again as it turns focus on boosting the appeal of its bread and butter products in India. The company will launch an updated Polo and Vento in mid-2014 which will drop the 1.2 and 1.6-litre TDI diesel engines for a 1.5-litre TDI diesel engine. This new 1.5-litre diesel engine is under development and the company has been testing the vehicle for quite some time now. We keep spotting the test car time and again as the drivers put on more mileage on the new powerplant.