The Fuel Efficient Polo At Geneva Motor Show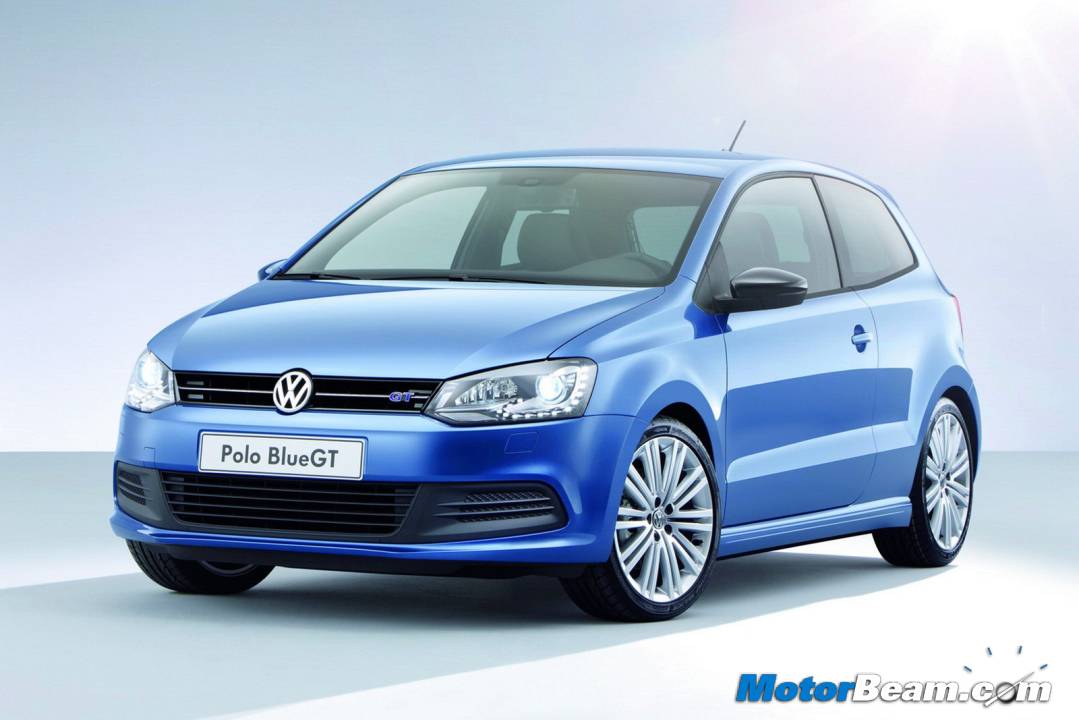 The Geneva Motor Show is playing host to a plethora of brand new vehicles and facelifts. The Germany based auto giant, Volkswagen at this motor show unveiled the sporty and fuel efficient version of their popular hatchback the Polo called the Polo BlueGT. The secret behind the Polo getting the extra performing and fuel efficient is the Active Cylinder Management (ACT). The ACT technology of Volkswagen has been implemented in the 1.4 litre TSI engine of the Volkswagen Polo BlueGT. This 1.4 litre engine develops a power output of 140 PS while having a fuel consumption figure of just 4.7 litre/100km. CO2 emission figures stand at 108g/km of CO2.
The car can do a 0 to 100 km/h sprint in just 7.9 seconds with a top speed of 210 km/h. With the engine is mated to a 7 speed dual clutch DSG gearbox, the fuel economy drops to a further 4.5 litre/100km. Volkswagen says that this performance and fuel economy figures are achieved by a combination of technologies like systematic interplay of ACT, downsizing (reduced engine displacement plus direct injection and charging) and BlueMotion Technology (Stop/Start system, battery regeneration). Previously only known in larger eight or twelve cylinder units, Volkswagen is the first carmaker to introduce active cylinder management as a fuel-saving technology in smaller engines.
In Active Cylinder Management, the second and third cylinders are shut down (fuel supply is cut off) under low and medium load conditions which increases the fuel economy. In case of EU driving cycle, the equates to about an increase of 0.4 litre/100km. ACT becomes active at engine speeds from 1,250 to 4,000 rpm, and at torque outputs from 25 to approx. 100 Nm. When you need power, you simply floor the accelerator pedal and he two cylinders are imperceptibly reactivated. thanks to an accelerator pedal sensor and intelligent monitoring software, the system can also detect non-uniform driving profiles – such as while driving through traffic or in a sporty manner when driving on a country road. In such cases, cylinder shutoff is disabled. The driver is informed whether two or four cylinders are active by an indication in the multifunction display located between the speedometer and tachometer.