Volkswagen Polo, Ameo & Vento Sport Edition Launched In India
Volkswagen Polo, Vento and Ameo Sport edition launched in India; available at no additional cost.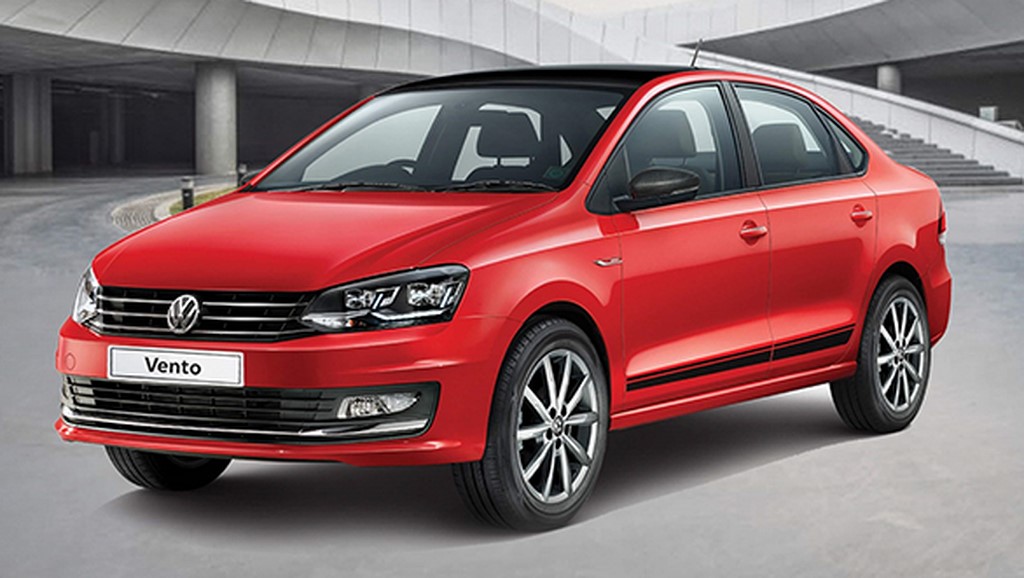 Rolling in a number of special editions time and again, Volkswagen has become the next Maruti Suzuki in the Indian car industry. This time around, the German brand has introduced special editions of its popular models – Polo, Vento and Ameo. Named the Sport editions, the special edition models get a few cosmetic enhancements over the regular ones. The Polo, Vento and Ameo Sport edition will be available at no extra cost to the customers.
The Sport edition cars get a glossy black roof foil, black glossy rear spoiler, stylish side foil and a carbon finish on the rear-view mirror covers. With these minor additions, the cars look considerably more attractive and distinctive. There are no changes whatsoever inside the cabin and even the feature list remains completely unchanged.
The Polo and Ameo range share the same 1.0-litre MPI petrol engine, while the Vento comes with a 1.6-litre MPI petrol engine for the manual trims and a 1.2-litre TSI petrol motor for the automatic ones. When it comes to diesel options, all three cars share the same 1.5-litre TDI engine with the Ameo and Vento featuring a slightly more powerful tune than the Polo. Again, the Ameo and Vento are the only ones to offer an automatic gearbox with the 1.5-litre diesel engine.
Prices for the Polo, Ameo and Vento start at Rs. 5.53 lakhs, Rs. 5.62 lakhs and Rs. 8.32 lakhs respectively (all prices, ex-showroom, Mumbai). Volkswagen has also launched their 360 degree marketing campaign #BeASport, wherein one lucky customer gets a chance to win a Sport edition model, by test driving any of the popular models (Polo, Ameo or Vento) and writing a slogan containing the #BeASport hashtag.
Ameo Sport Edition
– Volkswagen launches Polo, Vento and Ameo Sport edition
– Limited edition cars get black roof wrap, side foil, spoiler and carbon finish mirror caps
– Available at no extra cost to customers
– #BeASport campaign started by the company