Volkswagen Rolls Out 1 Lakhth Car From Chakan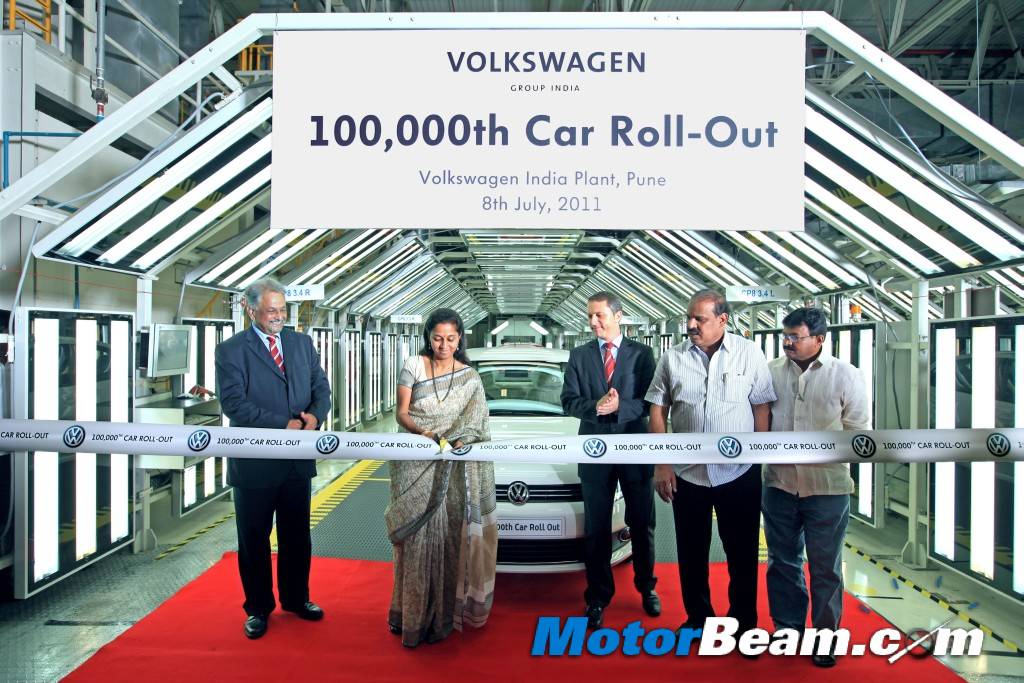 Volkswagen has roll-out of the 1 lakhth car from its manufacturing plant in Chakan, Pune. The production of the 100,000th car has taken the German automaker 2 years to achieve. The 1 lakhth car to roll out was a Volkswagen Vento from the final check point at the plant. Just five months ago, Volkswagen rolled out the 50,000th car from their Chakan faclity, which produces the Polo, Vento and the Skoda Fabia. Volkswagen's plant in Aurangabad assemble the Jetta, Passat, Laura and Superb. The Volkswagen facility is the largest investment (Rs. 3800 crore) by a German country in India.
"We inaugurated the plant in March 2009 and our India journey since then has been exciting and enriching. I would like to thank our strong team of committed and experienced employees for their relentless efforts in achieving the completion of 100,000 cars in such a short time period. With this remarkable figure, we have proved that the cars built at the Pune plant demonstrates the excellence created when German engineering prowess interacts perfectly with Indian skills," Mr. Holger Nestler, Executive Director, Technical, Volkswagen India, said.