Volkswagen To Showcase XL1 SEV At Expo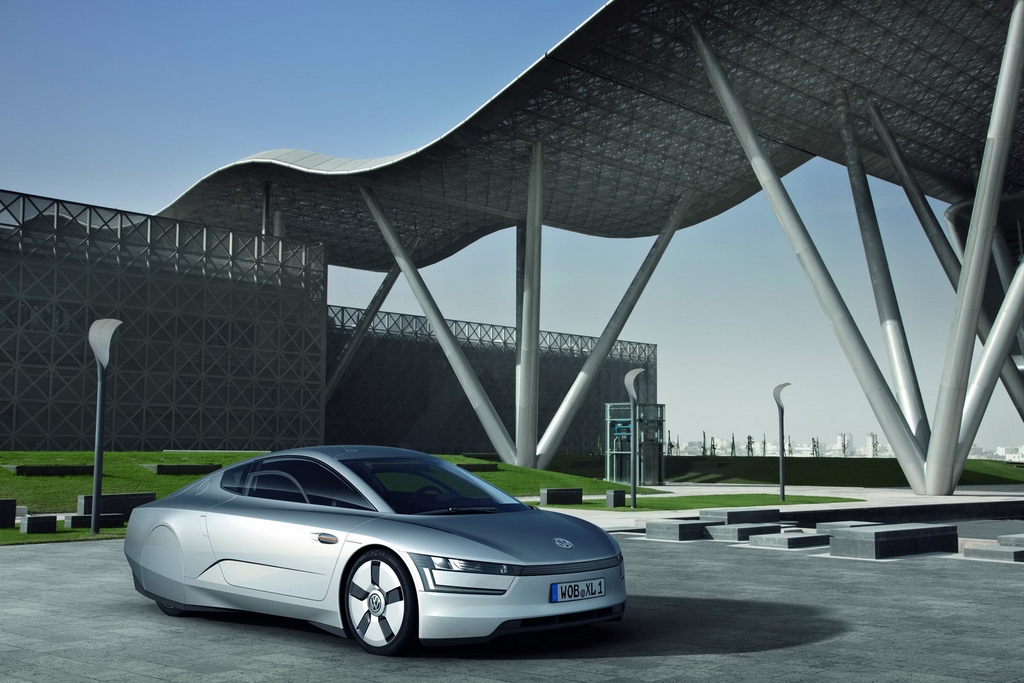 The Volkswagen XL1 is coming to the 2012 Auto Expo. The German automaker had disclosed its plans for the upcoming Auto Expo and will showcase the complete India range. The theme at the VW stall will be Think Blue, Drive Blue and the XL1 is one such vehicle which justifies the Blueness of Volkswagen. A Super Efficient Vehicle (SEV), the XL1 is set to go into production in 2013. It returns a mileage of 130 kmpl from its hybrid motor. The 800cc, 2-cylinder diesel unit produces 48 bhp of power, with an extra 27 hp being produced by the electric motor. With a weight of just 795 kgs, the Volkswagen XL1 is light thanks to the use of aluminum, magnesium, ceramics and CFRP. A 0-100 kmph time of 11.9 seconds and a top speed of 160 kmph make this Volkswagen relatively quick. The USP of this car is the all electric mode which is active till 35 kmph.
Volkswagen will also showcase the all new 2012 Beetle. The 2012 Beetle will be launched soon and will be powered by the same engine that powers the Jetta. The 2.0-liter TDI unit produces 140 BHP of peal power at 4200 RPM and 320 Nm of peak torque between 1750-2500 RPM. This engine will be mated to a 6-speed manual and a 6-speed DSG transmission. The Beetle will continue to be sold as a CBU and there are no plans to assemble this model in India just yet. The 2012 Volkswagen Touareg will debut at the biennial event and will be powered by a 3-0-liter, V6 TDI mill, producing around 200 BHP of power. Price is expected to be around Rs. 43 lakhs. If this is not enough, the German automaker is also considering showcasing the Polo BlueMotion at the VW stall.