New Volkswagen Touareg Spotted In Pune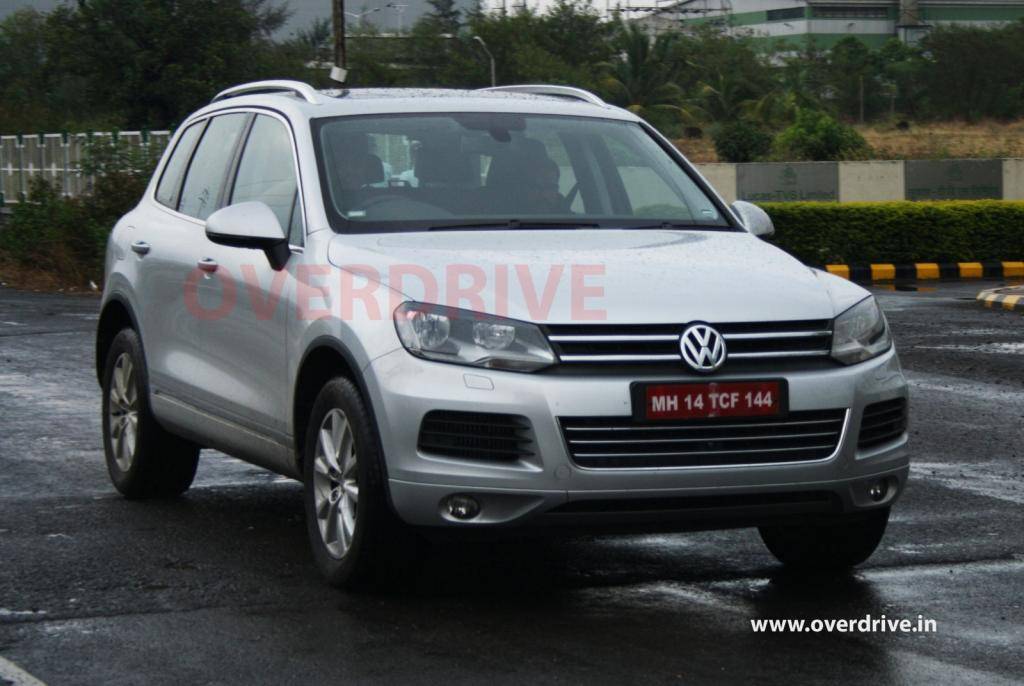 Volkswagen will launch the new 2011 Touareg in August, 2011. The SUV was spotted undergoing tests in Pune and sources close to us have told us that the testing was started three months ago. Expected to be priced around Rs. 55 lakhs, the second generation Touareg made its first appearance at the 2010 New York International Auto Show. However the delay has been due to the conversion to Right Hand Drive. To be brought in as CBU, the 2011 Volkswagen Touareg will feature the new face of the company (which started of with the Polo). The exteriors have slight changes including the addition of LED to the tail lights. The new RNS850 touch screen entertainment and navigation system features an 8-inch screen, a 60GB hard drive with 18GB of space available to upload audio and video. A DVD/CD player with MP3 playback and Satellite/FM/AM stereo also features on the new version.
The Volkswagen Touareg will be powered by the same 3.0 liter V6 TDI engine with 239 bhp of power going to all wheels through the company's 4-MOTION technology. With torque figures rated at 550Nm, the Touareg is capable enough to tow most of the things you would throw at it. A 8-speed automatic transmission debuts on the new Touareg, which would reach 100 kmph in a sub-8 second time and nudge past 200 kmph with ease. We expect BlueMotion to feature on the 2011 Touareg, which would boost fuel efficiency by 10%, while simultaneously reducing emissions.
Spy Picture Source – Overdrive