Volkswagen Up! Launch In 2011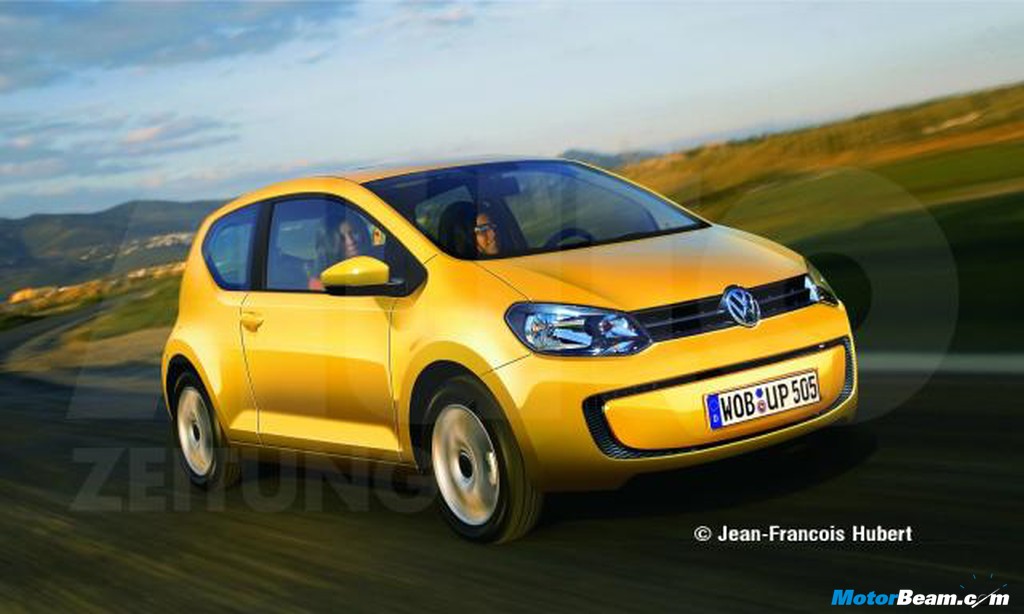 Volkswagen has been upping its efforts in the Indian market. Currently Volkswagen India's focus is to build a strong and widespread dealer network. The sub-B segment Up! based hatchback will compete with the likes of the Hyundai Santro and Maruti A-star. Volkswagen is expecting to sell close to 100,000 Up! units in India. The Up! will feature a traditional front-wheel-drive layout with critical components like the transmission, transaxles and other bits and pieces being shared with other Volkswagen cars like the Polo leading to enormous savings in cost.
An ultra-efficient 1-litre petrol is expected to be the main engine for the Up! There is speculation of more engines but all this only by the end of 2011. Pricing for the Up! is expected to be 75% of the price of the Polo, which means an entry level price in the Rs 3 lakh bracket. India is a key market for the Up!, however it will first be launched in Europe in early 2011, and in India towards the end of 2011.