Volvo Hybrid Truck Is 2100 BHP & 6779 Nm!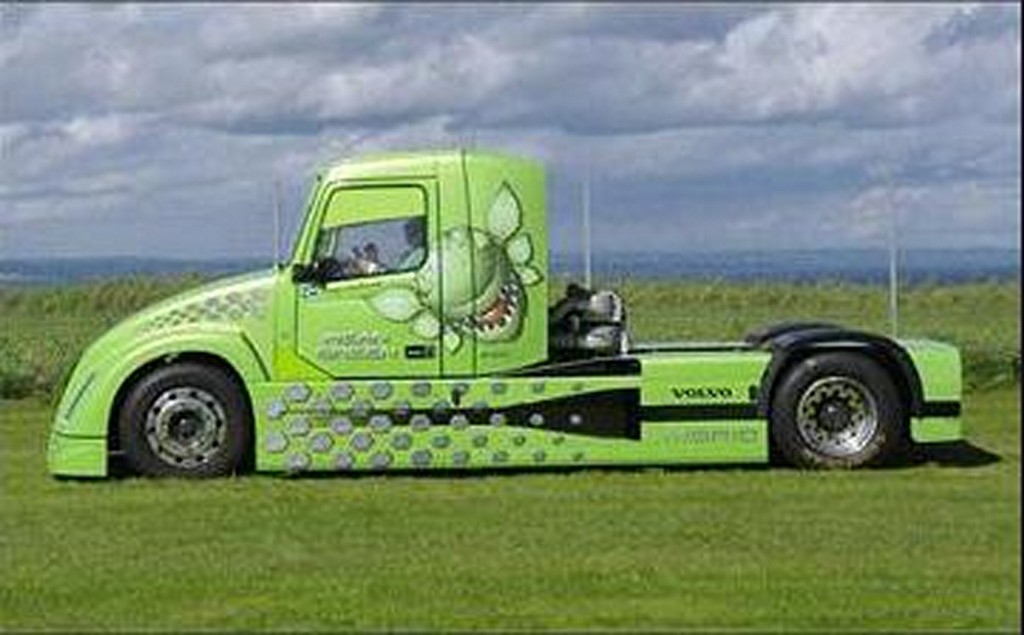 The Sweden based auto manufacturer which is globally known for making really safe cars is now attempting something very different. Volvo has developed a hybrid truck which is dubbed as the world's fastest hybrid truck. Called the "Mean Green", the hybrid truck is all set to attempt to achieve speeds close to 260 km/h at Wendover Airfield in Utah, USA. It will be challenging its own world record set last year.
Mr. Ron Huibers, president, Volvo Trucks North American Sales & Marketing commented that the Mean Green denotes Volvo's continued focus on usage of emerging technologies and technical competencies. Currently the Mean Green holds the world record for the standing 500 metre, standing kilometre and flying kilometre – international speed standards. The Mean Green utilizes the same Volvo hybrid drive system that is being used in all Volvo buses including London's double decker bus.
The Mean Green uses modified versions of the conventional Volvo hybrid motor, Volvo hybrid battery, Volvo D16 diesel engine, Volvo I-Shift automated manual transmission, Volvo VN cab and frame and rear axle ratio to achieve the world speed record. The tuned D16 engine produces a total power output of 2100 BHP and nearly 6779 Nm of torque. Out of this, 200 BHP of power and 1200 Nm of torque will come from the electric motor coupled to it.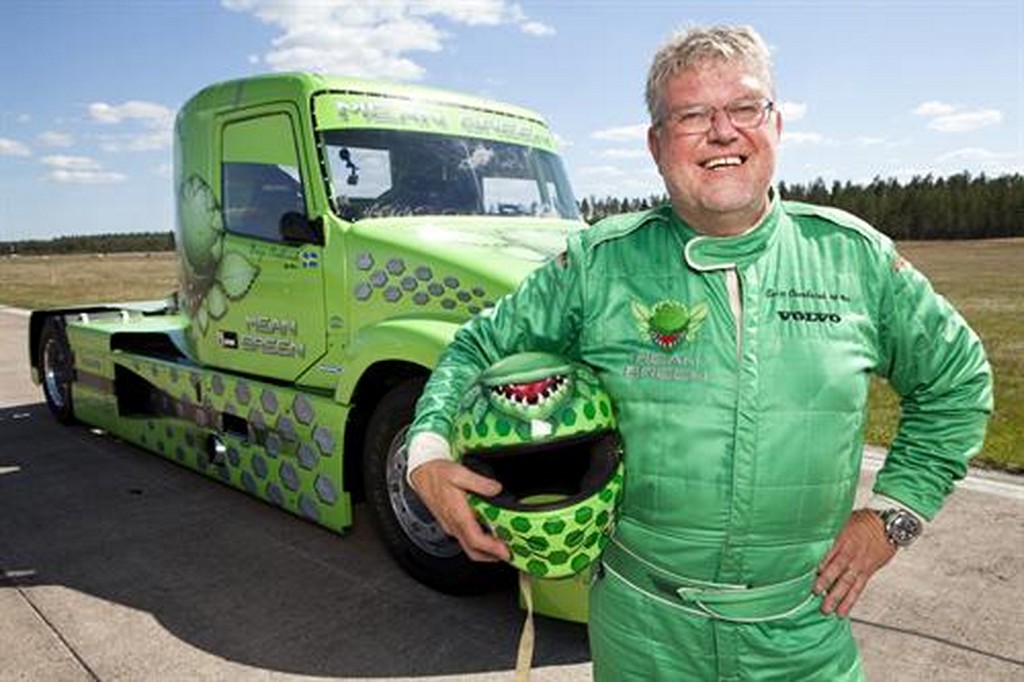 Update (Video added) – Thanks Roshan for the tip.
[youtube:http://www.youtube.com/watch?v=1cVtzt_bbhM 540 375]