More Details Of The Ford EcoSport Surface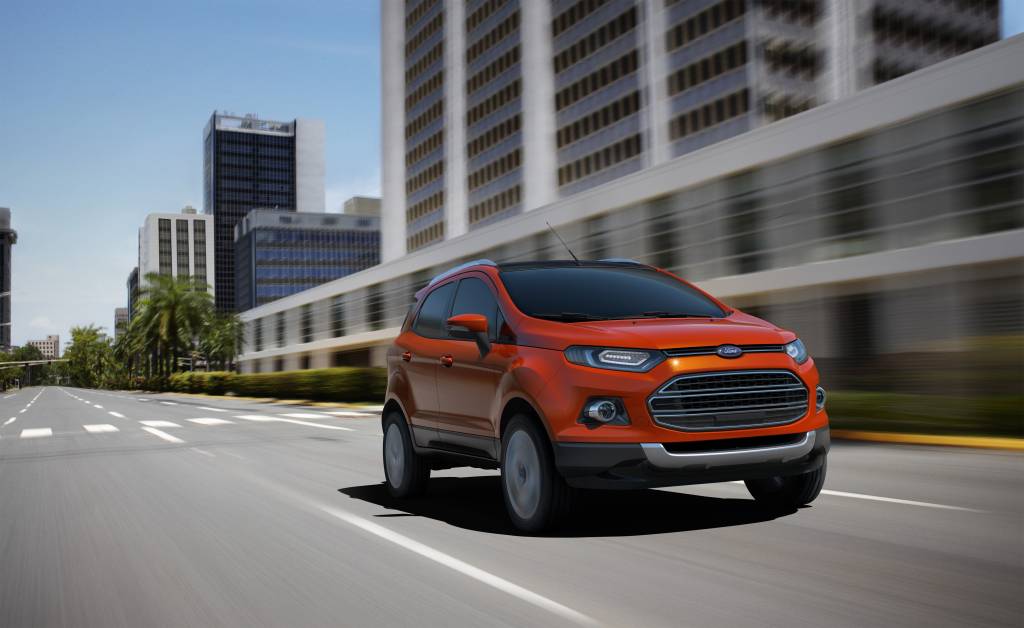 For the US based utility and passenger car manufacturer Ford, 2012 is indeed a very crucial and interesting year ahead. This is all due to the all new Ford compact SUV, the EcoSport that the company is betting heavily upon to gain some solid market share in many potential markets. The Ford EcoSport was first unveiled at the 2012 Delhi Auto Expo which took place in the month of January. During the launch, Ford had promised that the production model of the EcoSport wouldn't be much different from the concept.
Now, Ford has started to aggressively test the car in countries like Brazil and India and many spy shots have emerged which indeed confirm that statement. The production model looks very similar to the concept model which can be attributed to some serious engineering work done by the lads at Ford. Minor changes include the absence of LEDs from the headlamps and simpler interior design. It also satisfies all international crash tests.
The wheelbase of the Ford EcoSport measures 2490 mm while the width has been increased to 1750 mm and height has been reduced to 1650 mm from 1680 mm. Interestingly the EcoSport also rides on 17-inch wheels which are fitted to Michelin 205/55 spec tyres. Globally, the EcoSport would be powered by Ford's 1.6 litre and 2.0 litre Duratec engines while the 1.0-litre Ford EcoBoost petrol engine will make to the Indian market along with the 1.5-litre TDCi diesel engine.. the EcoSport is also rumoured to have a 4X4 wheel drive with a multi-link rear suspension. The automatic variant with the 2.0-litre engine would be featuring a 4 speed gearbox. Other features in the EcoSport include ABS, Stability Control and seven airbags.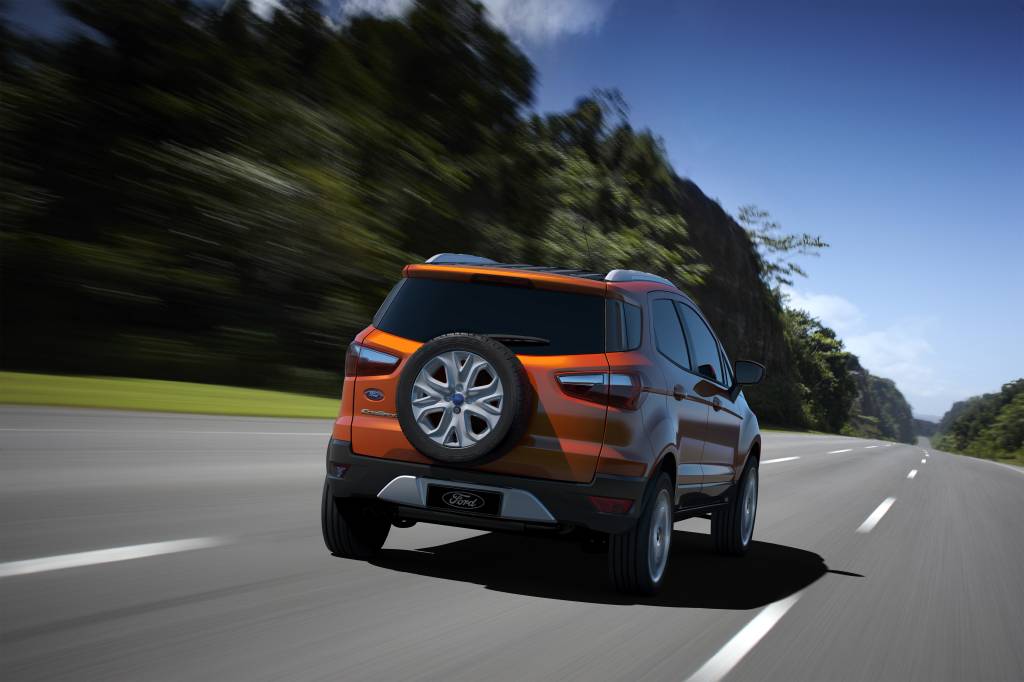 Source – Autoblog Argentina