Volvo Develops Economy Boosting Flywheel Technology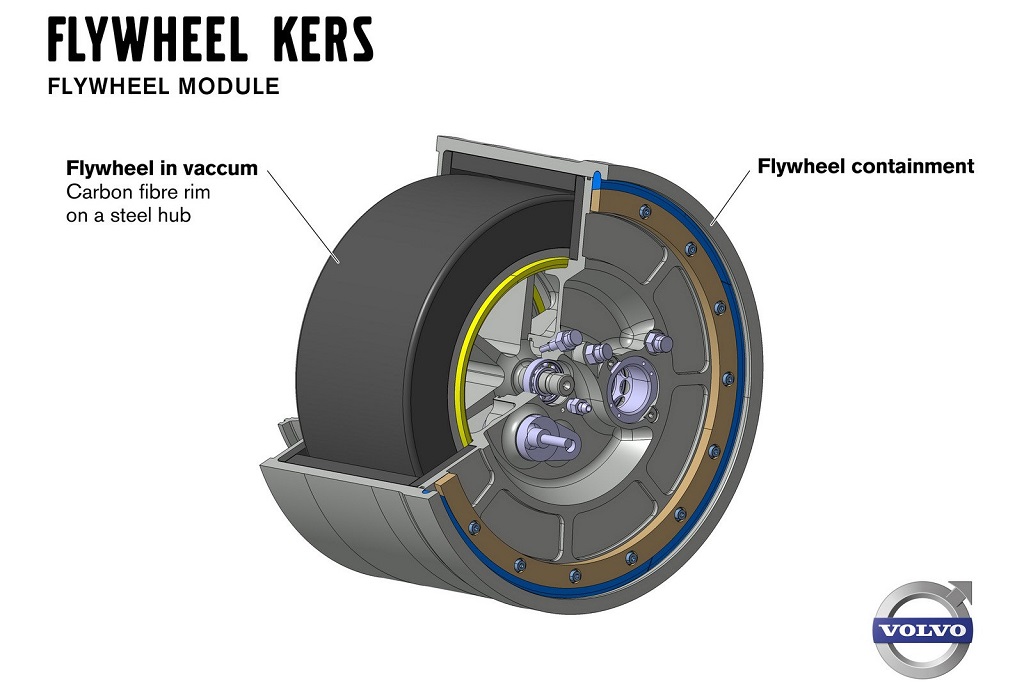 25 percent reduction in fuel consumption? Are you kidding me? Believe us, this is what we thought when we first heard about this claim from Volvo. There are impressive details supporting this claim too. Now we do believe Volvo can do this. After all, they have been working on this technology since the 1980s, they had to reach this point some time. Initial KERS Volvo developed was made of steel and so heavy that the idea had to be put on hold. Now Volvo has used carbon fibre for the KERS unit, which has a diameter of 20 cms and weighs just about 6 kgs.
So, what is this technology? It is KERS – kinetic energy recovery system. Yes this is the same technology which is being used in Formula 1 racing and Audi R18 car which won Le Mans. Volvo calls it Flywheel KERS and has installed it on the rear axle, which spins up to 60,000 revolutions per minute under braking. When the car is back in motion, this flywheel's rotation is transferred back to rear drive shaft via specially designed transmission.
Both flywheel KERS and internal combustion engine works together, complementing each other. Under braking, internal combustion engine shuts off and the energy recovered is used to set off the car back into motion. In stop and go city traffic, Volvo claims that the recovered energy gives sufficient range for the vehicle for short periods. For the whole time when flywheel drives the rear wheels, engine is completely shut off, resulting in energy savings of upto 25 percent. This system also boosts performance. The Volvo S60 test car with KERS resulted in a performance of 100 km/hr in 5.5 seconds, though we do not know the engine ratings of this prototype.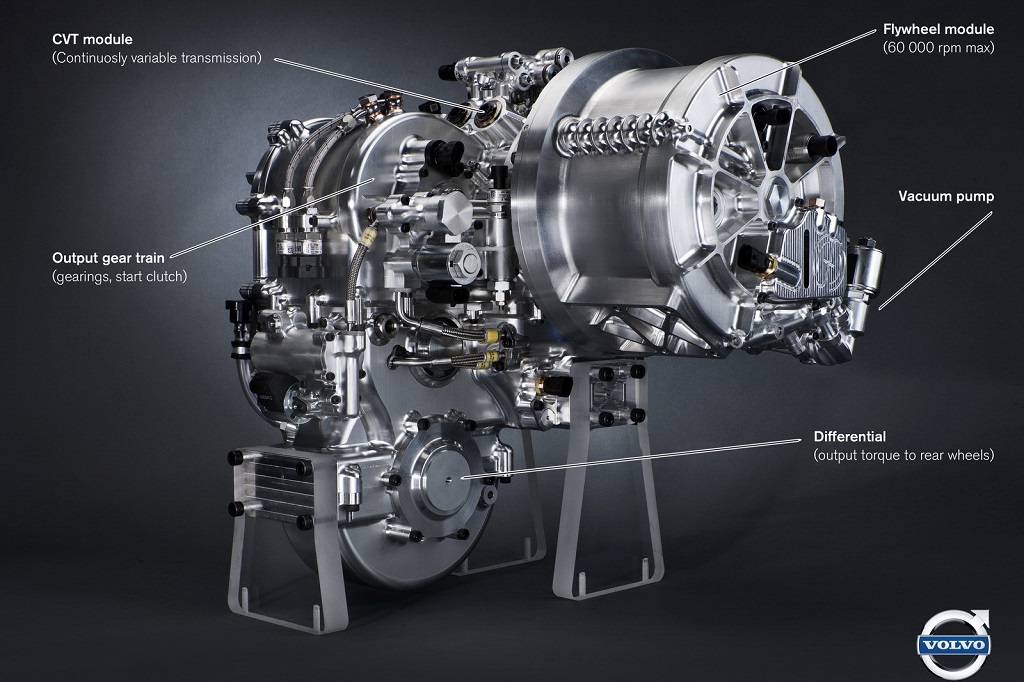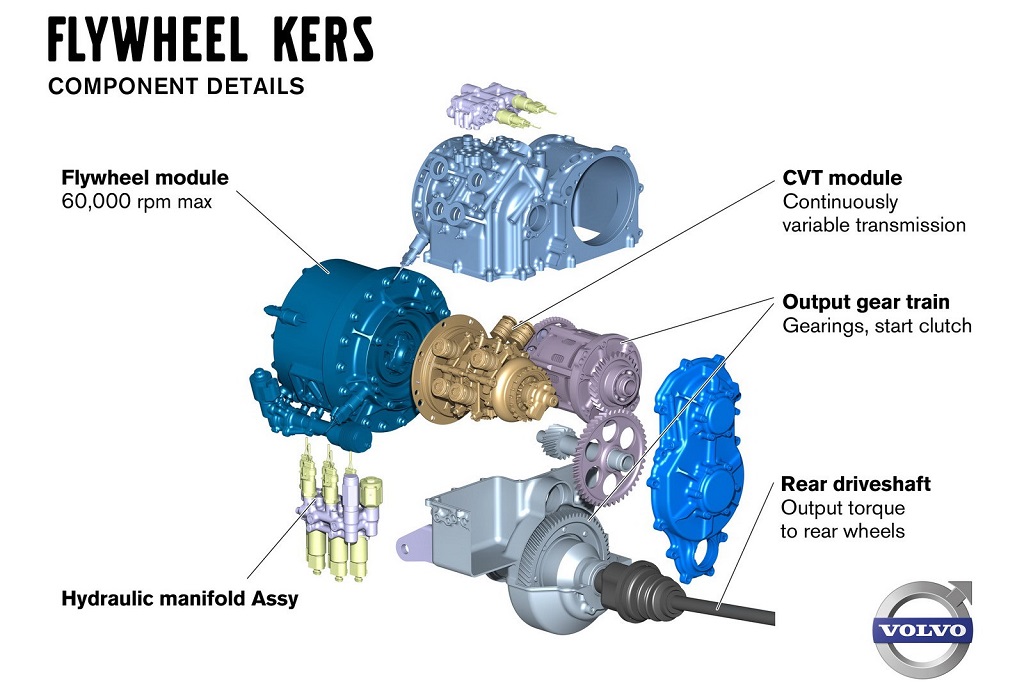 [youtube:http://www.youtube.com/watch?v=nTZ5lOJNx5U 540 375]