Volvo Polestar 1 Unveiled – Details & Images
The Polestar 1 has been officially unveiled at a special event in Shanghai.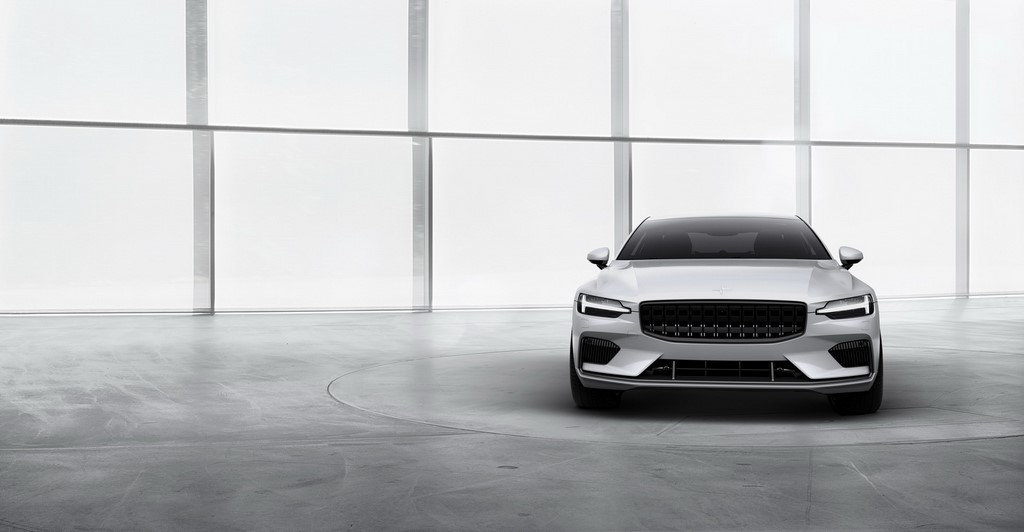 The Volvo-owned Polestar has taken the wraps off the 1 at a special event in Shanghai. Here's all you need to know about the new Polestar model.
The Polestar 1 is a two-door, four-seater Gran Tourer that is based on Volvo's Scalable Platform Architecture (SPA). Polestar claims that around 50 percent of their new model is all new and bespoke, designed by their own engineers.
Polestar made the 1 with an intention of making it a true performance coupe and thanks to this, the 1 gets an all-new Ohlins Continuously Controlled Electronic Suspension and a full carbon-fibre bodywork that not only makes it lighter but also improves torsional rigidity by 45 percent.
A 4-cylinder 2.0-litre Drive-E engine powers the front axle while there are two electric motors that power the rear axle. The two electric motors produce 218 HP of power allowing the vehicle to run on electricity alone for a range of 150 kms (which is the longest all-electric range of any hybrid model in the market). The combined power and torque outputs from the 2.0-litre engine as well as the electric motors stand at 600 HP and 1000 Nm of torque respectively.
The company says the production for the 1 is expected to begin in mid-2019 at a new Polestar production centre in Chengdu, China. The new production facility is currently under construction and is expected to be completed in mid-2018.
Polestar will be adopting a subscription sales model instead of the regular one. The cars are to be ordered online and will come with a two or three-year subscription. The subscription will have no deposit and will be all-inclusive (meaning delivery, maintenance, insurance and the option to use other Polestar or Volvo models for a flat monthly fee). The Polestar 1 is available for pre-order now.
The company also announced that all its future models will be all-electric cars and next in the pipeline is the Polestar 2 which will enter production in mid-2019 and rival the Tesla Model 3. The Polestar 2 will be the Volvo Group's first battery-electric model. The initial Polestar product rollout will be completed with the launch of the Polestar 3, a mid-sized all-electric SUV.
Volvo Polestar 1
– The Polestar 1 has been officially unveiled at Shanghai
– Polestar 1 comes powered by an Electric Performance Hybrid powertrain
– The car is based on Volvo's SPA platform