VW Confirms Production Version Of XL1 Concept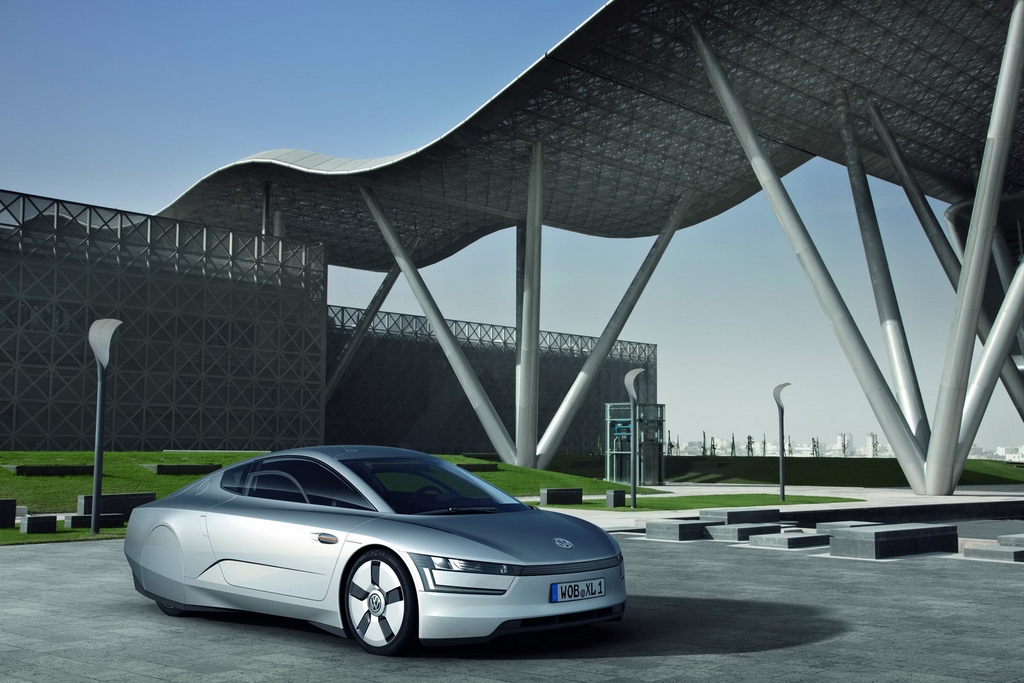 The German auto giant, Volkswagen had showcased their Super Efficient Vehicle (SEV) concept called the XL1 at the Qatar Motor Show this January. Now, Martin Winterkorn, the CEO of Volkswagen group has announced that the development plans for the XL1 concept are under way and we can expect the production version of this vehicle in 2013. The XL1 will be manufactured in either of the two Volkswagen plants of Dresden and Wolfsburg. The USP of the XL1 is its fuel efficiency which is as high as 130 kmpl, thanks to its hybrid motor.
The XL1 is powered by a 27 HP electric motor and a 48 BHP turbo-charged, 2-cylinder diesel engine having a capacity of just 0.8-liter. Combining the two power units, a power output of 75 BHP is expected. The car makes use of many lightweight materials like magnesium, ceramics, aluminum and CFRP which helps the car to weigh just 795 kg. It can operate in an all-electric mode to a speed of 35 km/h after which the diesel engine is activated. It is mated to a 7-speed dual-clutch DSG gearbox and can accelerate from 0-100 kmph in 11.9 seconds and can reach an electronically limited top speed of 160 kmph.