VW India To Launch New Porsche 911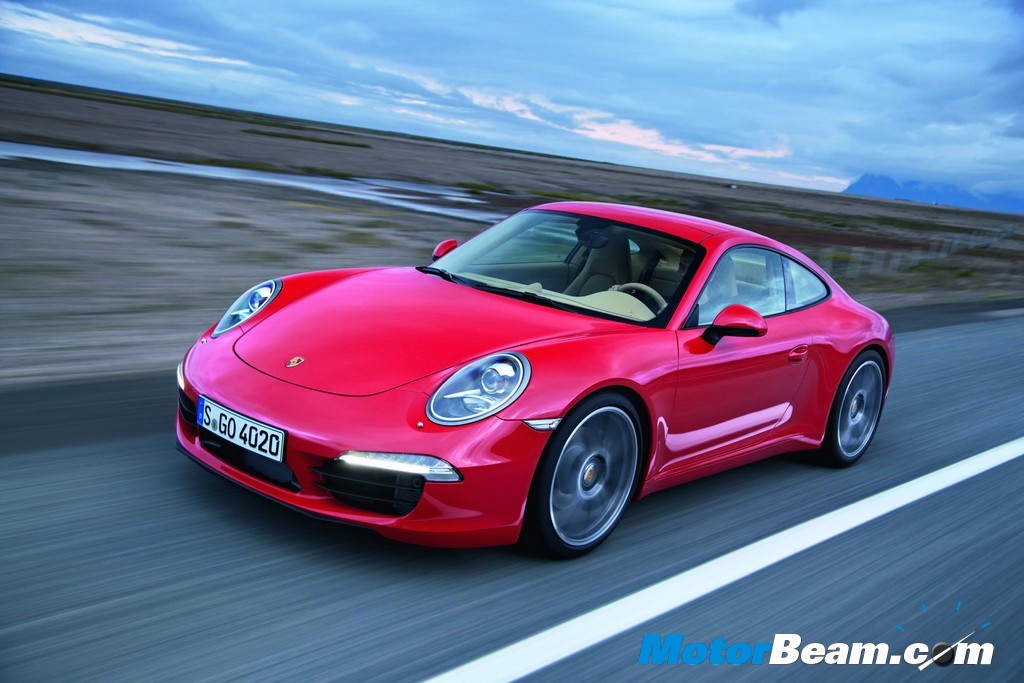 The German super car maker has revealed the new generation Porsche 911 Carrera and just by looking at it, do you think the car has been through any changes? Well, to the layman's eye any changes are almost negligible but the 2013 version of the Porsche Carrera has seen one of the biggest development steps in the long continuing history of this sports car. The 991 Porsche 911 Carrera is the first Porsche to be brought in India under the Volkswagen Group Sales India company. Yes, Porsche is now coming to India on its own.
Porsche states that almost 90% of all the components have been redesigned or redeveloped for the new version of the Porsche Carrera. This has resulted in upto 16% lower fuel consumption and emissions, added everyday practicality and better driving dynamics. One major step Porsche has taken is increasing the wheelbase by 100mm. The overall length is only 56mm longer as the overhang has been reduced by 32mm. The roof height has also been dropped by 7mm. The headlights have been made bigger although the shape has been retained. The air intakes have also been increased in size. The new Porsche Carrera gets an innovative aluminium steel body setting new standards in Porsche Intelligent Performance.
The Porsche 911 Carrera under the hood get a 3.5-litre boxer engine that produces 350 BHP of power. This is mated to a 7 speed manual transmission. The Porsche Carrera is the first car in the world to feature this transmission as standard feature. It is based on the optional seven-speed Doppelkupplungsgetriebe (PDK). It is also the first sports car to feature a Stop-Start feature. The new version does a 0 to 100 kmph in just 4.8 seconds and with the PDK it comes down to 4.6 seconds and with the optional Sport Chrono Package it is further brought down to 4.4 seconds.