Yamaha MotoBot Concept Wants To Beat Valentino Rossi [Video]
The Yamaha MotoBot is created to develop more advanced riding support and safety systems and the company aims to do 200 km/hr on a motorcycle with the humanoid robot.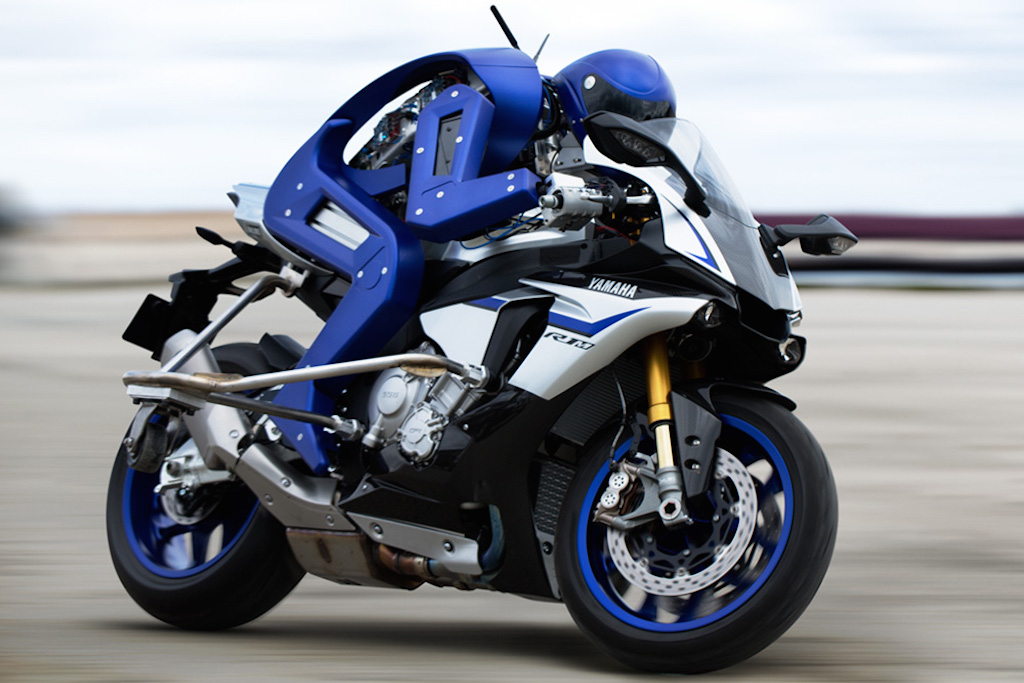 The novelty on autonomous vehicles shimmered brightly in recent years and was just about sinking in. Tesla has partially incorporated it on its vehicles while Google is going all out to create an autonomous driving vehicle. Just as we were starting go Yawn! from Awe! over autonomous driving, Yamaha has pretty much pulled in a surprise at the ongoing 44th Tokyo Motor Show revealing the 'MotoBot', a motorcycle riding robot that makes Valentino Rossi look, well just mortal.
Seated aggressively at the Yamaha pavilion, the Yamaha MotoBot is a humanoid robot that combines the automaker's robotics technology and is aimed at developing a robotic rider that can actually ride a motorcycle. While the 'human' way to learn riding starts from small capacity offerings, the MotoBot goes all out on the new generation Yamaha R1 M. That's like the two-wheeler equivalent of Tesla's autonomous driver going about in the Ludicrous mode all the time.
However, the MotoBot is no replacement to Valentino Rossi on the track, Yamaha says the exercise behind creating a humanoid rider is to develop rider-support systems similar to the ones we see on four-wheelers today. The automaker further stated that controlling complex motions of a motorcycle at high speeds is a challenging task, as a result one needs systems and rider aids that can operate at the highest accuracy.
Yamaha wants to apply the fundamental technology and know-how gained in the process of developing the MotoBot to the creation of advanced rider safety and rider support systems. This will ensure that the future line of motorcycles can go faster and offer better performance but not at the safety concerns of the rider. The company is aiming at developing the robot to ride an unmodified motorcycle on a racetrack at more than 200 km/hr. Make sure to check out the interesting video below.
Catch All The Latest Videos, Subscribe To