Yamaha R125 Imported To India For R&D But Won't Be Launched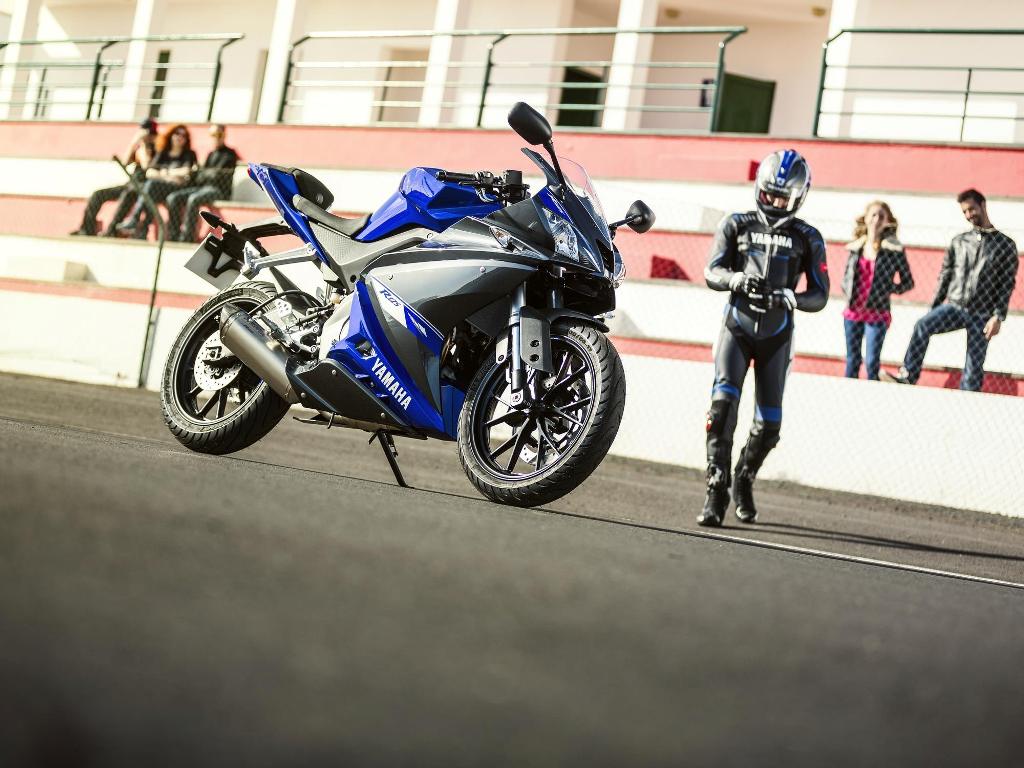 In 2010, we did an April Fool's prank about Yamaha launching the R125 motorcycle in India, that article got over 500 comments (you can check it out HERE). That clearly shows that the youth in India, love the Yamaha R125 and now the company has imported one unit of the motorcycle to the sub-continent for R&D purpose. Before you get all excited, we need to tell you that Yamaha will NOT launch the R125 motorcycle in India, simply because there is no market for a sporty 125cc bike here. In fact, when Rajiv Bajaj was asked as to when the KTM Duke 125 will be launched here, he quickly responded that if anyone can find him one buyer, he would launch it.
There are several reasons why a sporty 125cc bike won't work in India, price being the top factor. The R125 is an expensive bike and will cost more than the R15, it's declared import value itself is Rs. 2.77 lakhs, a price at which we Indians are hoping to buy the R25 next year. Imported from France, the single unit of the R125 has landed for Yamaha to probably take cues for the R15 Version 3.0. The R15 hasn't been updated in a long time and the next version could get an all digital instrument cluster and upside down forks (KYB make) like the R125.
The Yamaha R125 is powered by a 124.7cc single which is liquid-cooled and belts out 15 PS of power, torque output being 12.4 Nm. Matched to a 6-speed gearbox, the engine isn't going to set your pulse racing but due to 125cc beginner bike popularity in Europe, such motorcycles are doing quite well in the developed continent. What we fail to understand is, why do Indian buyers want to buy a 125cc full-faired bike, if they really want something like the R125, why not buy the R15 instead, after all, it packs in some decent punch.