Yamaha R1S Is A Pocket Friendly Litre-Class Superbike
Yamaha has launched the R1S which is a lower priced version of the Japanese litre-class motorcycle, priced $1500 less in the United States. India launch likely in the future.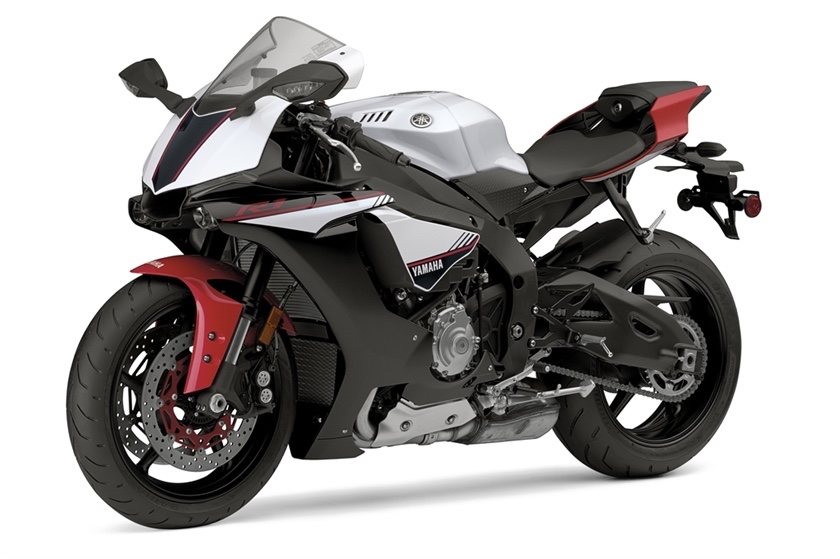 Yamaha has just unveiled a 'budget-friendly' 2016 version of the R1, the R1S. Priced at $14,990 (Rs. 9.71 lakhs), the S variant is $1500 (Rs. 97,000/-) cheaper than the standard R1. Though the bike is only listed on the Yamaha US website, India is likely to get the R1S as well. The 2015 Yamaha R1 is priced at Rs. 22,34,300/- so the R1S is expected to be approximately Rs. 2 lakhs cheaper (all prices ex-showroom, Delhi) than the standard model. The S version will come in two colour schemes, Matt Grey and 'Intensity White/Raven/Rapid Red' and will go on sale in February 2016.
The changes in this particular model are the components. The ultra-light multi-spoke magnesium wheels have been replaced by 5-spoke aluminium wheels. The engine remains the same and hasn't been de-tuned. However, the peak power in the S variant is slightly lower than the standard R1 as the titanium connecting rods have been replaced by conventional steel ones resulting in lower maximum rotation level at higher RPMs.
Moreover the oil pan and the right side engine cover are now made of aluminium as compared to the standard R1's magnesium ones. The R1 uses titanium headers whereas the S variant will use stainless steel ones. All combined, the R1S is 4.08 kgs heavier than the standard R1. Yamaha has made the R1S for the ones who are not really track junkies and are planning to use the bike largely on the streets. It also lacks a quick-shifter which is available as an option. The tyres have also been degraded from the super sticky Bridgestone Battlax RS10s to street friendly Hypersport S20s of the same brand.
All these 'add-ons' do make a difference on the track but aren't noticeable on the streets. Apart from these, the Yamaha R1S has all the electronics available as on the standard R1 with similar front and rear suspension and almost everything else too. As far as making out the difference between the two is your concern then no, the S version doesn't come with any specific badge or sign but only different colours.