Yamaha Unveils New MT-125; 250cc MT-25 Very Likely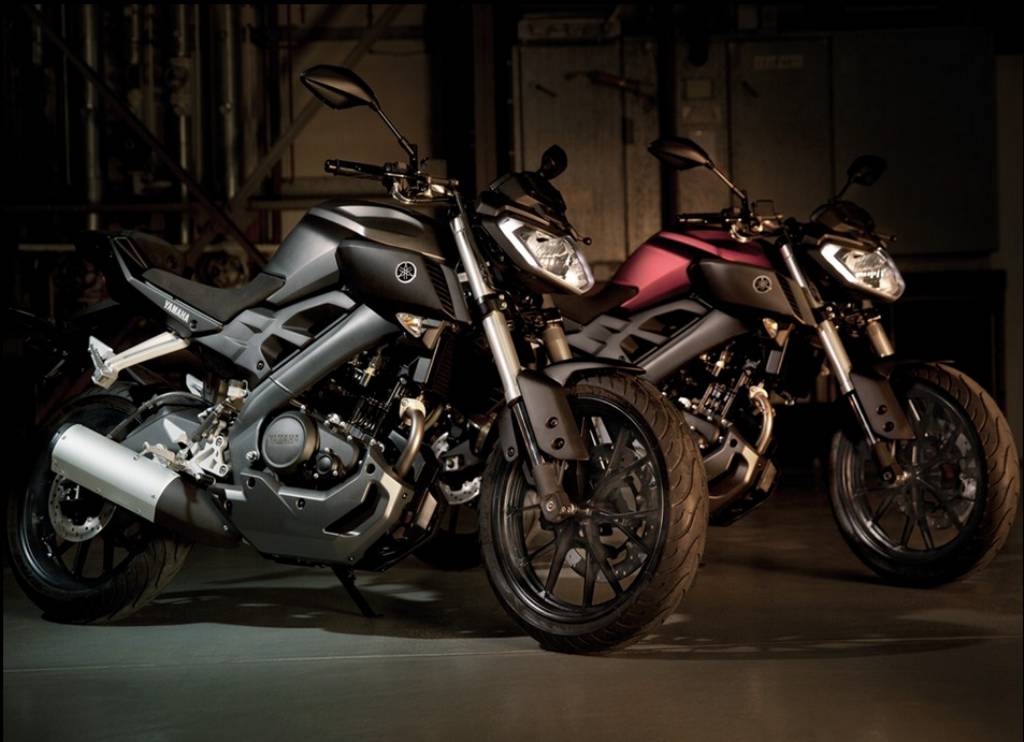 Yamaha has just blown everybody into small small pieces. Presenting to you is the latest from the skunk works of Yamaha, the dark side of Japan, the new and absolute drop dead gorgeous looking MT-125. Yes, the MT badge and the 125cc combination has just given the entire team goosebumps here. Yamaha has completely surprised everybody with this brand new concept of engineering. Sure, it is not new to us Indians as we already see madness in the form naked Dukes from KTM.
The MT brand was revived in Europe with the MT-09 and MT-07 which are 900 and 700cc engined bikes respectively (in the US it uses the FZ badge). Yamaha is throwing everything possible at KTM with whatever they can in their arsenal. The Yamaha MT-125 is nothing but a R125 taken and stripped off and given excellent set of clothes and a new tag, the MT tag. In the naked avatar, we must say it looks amazing with those well finished upside-down forks, finely chiseled body and sweet choice of colours. Upright riding position with handlebars is the cream of this package. Internationally it will end up being comparing with the KTM Duke 125, which has become an instant success.
Now what has really made us stand up and snatch our hair and shout out loud is that, there is no denying the fact that this policy will be followed with the upcoming R25. Whether it is a 300cc or 250cc, single-cylinder or twin-cylinder motorcycle. Details are sketchy now, but Yamaha has given the MT series a value for money tag on the top-end of the spectrum and doing it at the bottom end is no hard work given the fact that the Japanese rule the Asian markets with their lower-capacity motorcycles and scooters.
When the R25 and MT-25 (speculated) comes to India post launch in Indonesia and Thailand, it is going to create a racket which is going to be unstoppable. What happens if they decide to make it here because of the soaring demand of naked motorcycles? More hooliganism! There is no denying to the second fact that arch rival Honda has taken a step by showcasing a naked motorcycle prototype (CX-01) at the 2014 Auto Expo. The Honda CX-01 could end up competing with the MT-25 if Yamaha decides to bring these bikes to India. Speculations speculations and more speculations can lead us to write endless stories. As of now, we think many bikers including us have put their plans on hold for the next upgrade.
[youtube:https://www.youtube.com/watch?v=T2Dtk-8msxU 540 375]