Yamaha YZF-R15 Modified To Look Like R6 In Vietnam
The modified Yamaha R15 gets revised body panels, fatter tyres, new dual headlamp fairing at the front and a blue and black paint scheme to look like the larger Yamaha R6.
We are sure you may have heard this old adage, "If you can't afford it, might as well spend a bit and create one for yourself." Don't be surprised if you haven't heard of this; we hadn't heard of the Yamaha R6 based on an R15 either but guess what, it exists! As unnervingly uncomfortable as it may sound, some folks in Vietnam have gone out that extra mile to carve an R6 super sports bike from the YZF-R15 with a host of modifications and boy oh boy, it's a job well done.
These images shared on facebook will leave you wondering if this indeed is a Yamaha YZF-R15 underneath. While both bikes come from the Japanese manufacturer, the R6 and R15 are as different as it gets in terms of performance. The guys from the South East Asian country have fabricated a new fairing onto the R15 along with a new headlight fairing, fuel tank while the bike gets finished in racing blue and grey livery. The motorcycle also gets fatter front and rear tyres wrapped around alloy wheels.
It is unclear as of now if there have been any changes made to the powertrain on the modified R6 look-alike R15. In stock condition though, the R15 is powered by a 150cc single-cylinder engine with fuel injection that produces 17 PS of power and 15 Nm of torque, paired to a 6-speed gearbox. The R6, on the other hand, is powered by a 599cc liquid-cooled, 16-valve, inline four-cylinder engine that produces 123.7 PS and 65.7 Nm of torque, paired to a 6-speed gearbox. While the modified R15 may not offer the same superlative performance as the original R6, it certainly will be attracting a lot of eyeballs in addition to the bragging rights.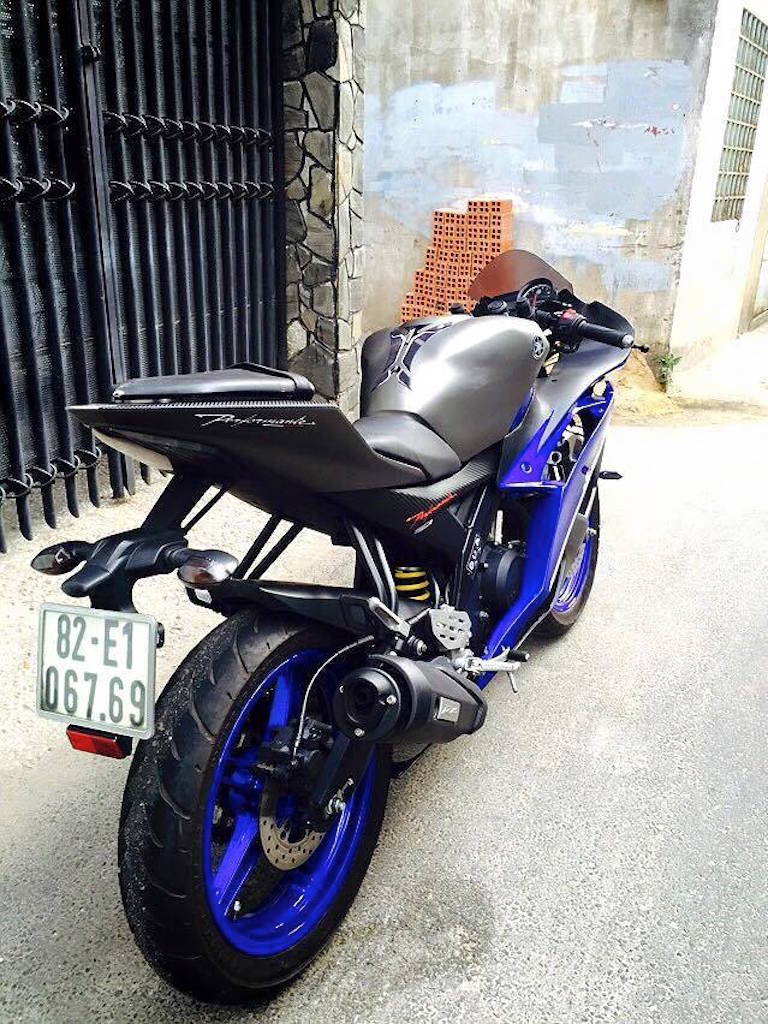 Pictures Source – BikeBD on Facebook