1500th Tata GS800 Safari Storme Rolls Out
The model is exclusively made for the Indian Army and isn't available to the general public.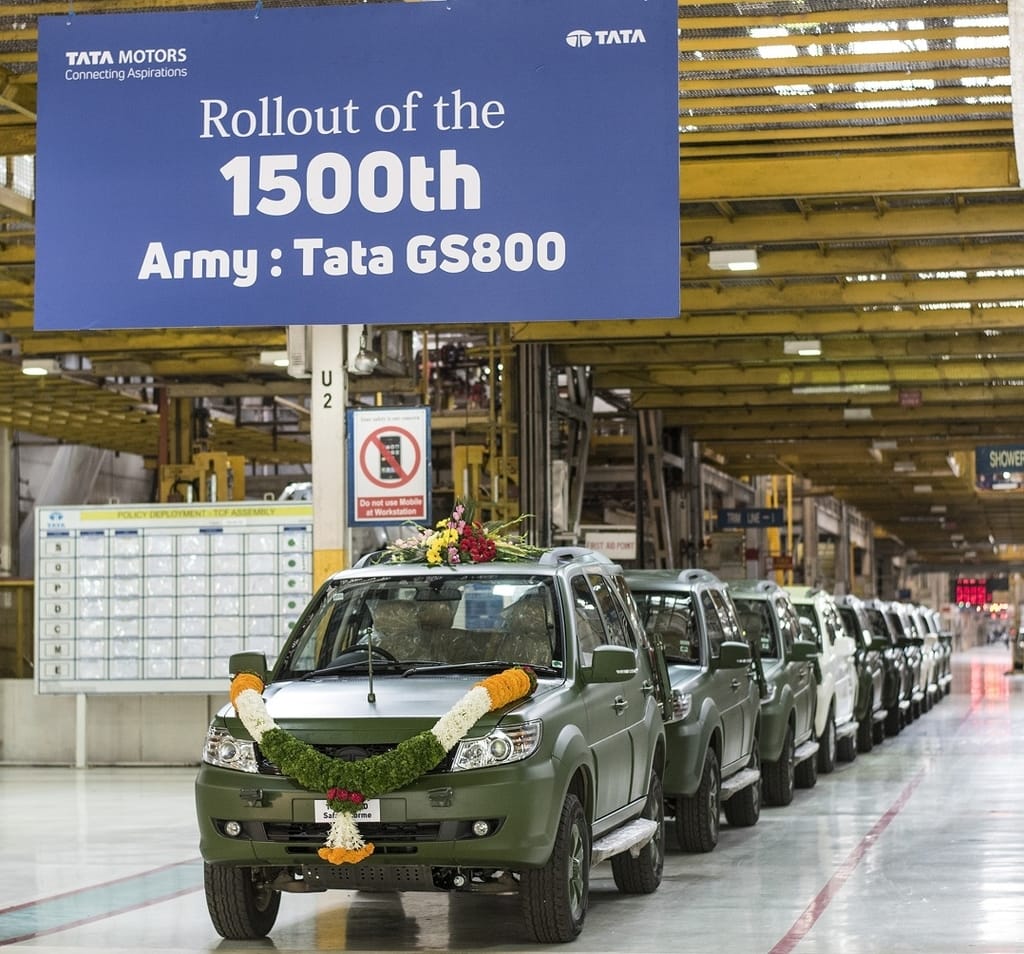 The work the Indian Army does is unparalleled in terms of courage, effort and valour. This extraordinary work requires some very capable vehicles to handle the undulating terrains and the tough working conditions. Tata is one amongst the various vehicle suppliers of the Indian Army. One of the most famous SUVs that the Indian market has ever seen also does duty in the Indian army. This is the Tata GS800 Safari Storme. The GS800 badge is what separates it from the regular Tata Safari Storme and stands for General Service 800. The work that it does and its capability is not that 'General' but.
The Tata GS800 Safari Storme is powered by a 2.2-litre, diesel engine that produces 156 HP and 400 Nm of peak torque. This is an improvement of 70% in power and 200% in torque when compared to the previous Army vehicle, the Maruti Suzuki Gypsy.
The Tata GS800 Safari Storme doesn't skip on features either. It comes with ABS, recovery hooks, jerry can and fog lamps to suite army requirement during missions. It also comes with bucket seats, mobile charging point, air-conditioning, heating, demisting, power windows and ample space inside the cabin to accommodate six crew members comfortably.
The Tata GS800 Safari Storme comes in a unique Matte Green paint job which is something that is associated with the Indian Army. The 1500th unit has just rolled out of the manufacturing plant. The company has been serving the country's off-road defence and security forces since 1958 having supplied over 1.5 lakh vehicles to the Indian Military and Paramilitary forces so far. It is also working to revive its passenger vehicle market and so far has been getting good success.
Tata GS800 Safari Storme
– The SUV is exclusively made for the Indian Army
– 1500th such unit has just rolled out from the production line
– The 2.2-litre engine is more powerful than the Maruti Gypsy
– It has a unique Matte Green paint job