2010 Mercedes GP Unveiled In Stuttgart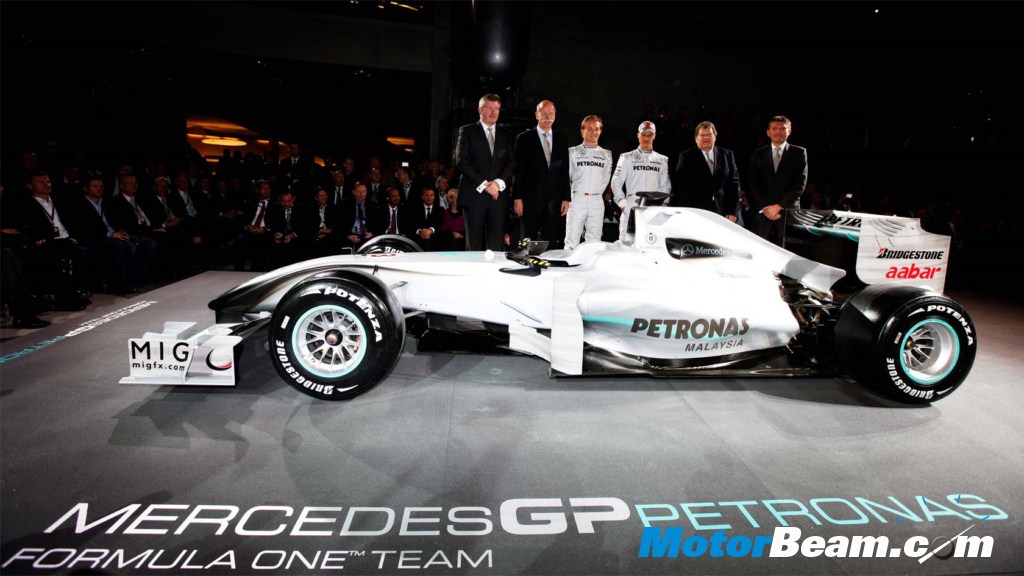 Mercedes GP have unveiled the new silver and green colour scheme with which they will contest the 2010 FIA Formula One World Championship. The team's management and drivers Michael Schumacher and Nico Rosberg all attended the event, which was held at the Mercedes-Benz Museum in the German city of Stuttgart.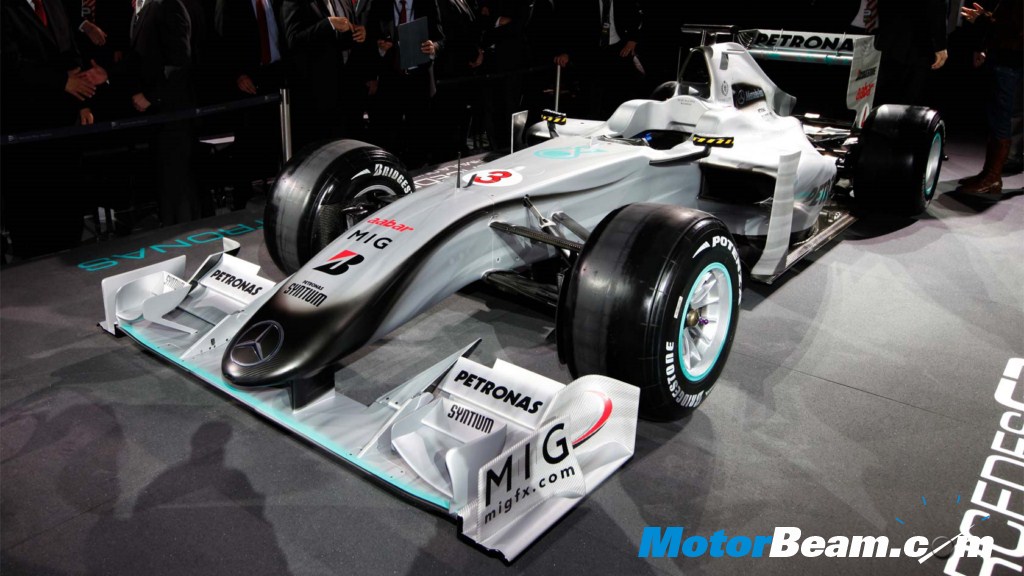 The new livery blends the German carmaker's legendary 'Silver Arrows' heritage with the colours of the team's title partner Petronas. As an additional reference to the Mercedes W25 of 1934, when the car's white paint was scraped off to expose the shining alloy underneath, traces of black carbon fibre are visible on the nose of the MGP W01. The team's 2010 car will make its track debut on 1st February when the first official Formula One test of the season gets underway in Valencia, Spain.
[youtube:http://www.youtube.com/watch?v=_1n4QEtsorI 540 375]