Honda CR-V Arrives In Qatar As India Awaits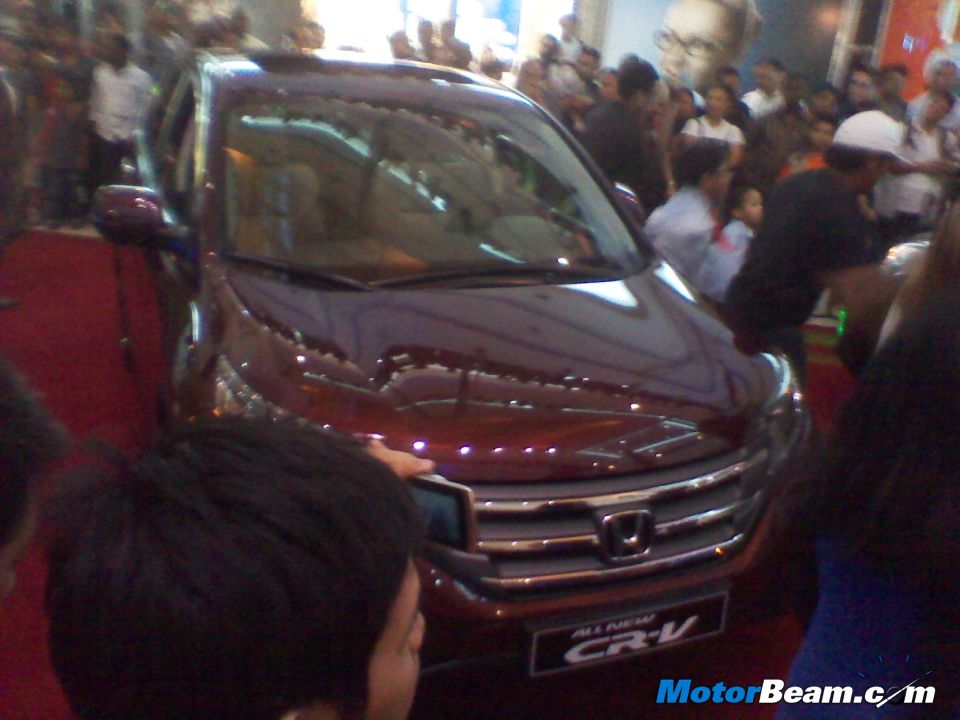 Honda has been launching the new 2012 CR-V across the globe, with the crossover being recently snapped by our reader Jobu George's friend in Qatar. The new Honda CR-V builds on the old version and has crucial updates in various key areas to improve the dynamics of the vehicle. The new CR-V was launched almost six months ago in the States and was widely rumored to pay a visit at the 2012 Auto Expo. However Honda India has denied all such plans and its focus is entirely on the Brio and Jazz for the time being.
What is most exciting about the new Honda CR-V is the availability of a diesel heart, but the oil burner will not make it to India as Honda feels the volumes are too low to bring in a diesel-powered CR-V. Today the Toyota Fortuner is the market leader in the 20-30 lakh SUV segment, and has remained unchallenged. It is a pity that Honda won't be bringing the diesel engined CR-V as it posed some serious capabilities to uproot the Fortuner from the top. Honda will continue to bring in the CR-V as completely built units, which will result in the price going only northwards.
The Honda CR-V is one of the best petrol SUVs in India today, but the lack of a diesel heart and the CBU pricing has resulted in the popularity of the CR-V decrease over time. Currently Honda plans to bring diesel engines to the Brio, Jazz and City. The Japanese automaker will not be launching any new vehicle this year, so we can expect the new Civic and new CR-V to only arrive early next year.