2013 Hyundai i10 Gets Minor Updates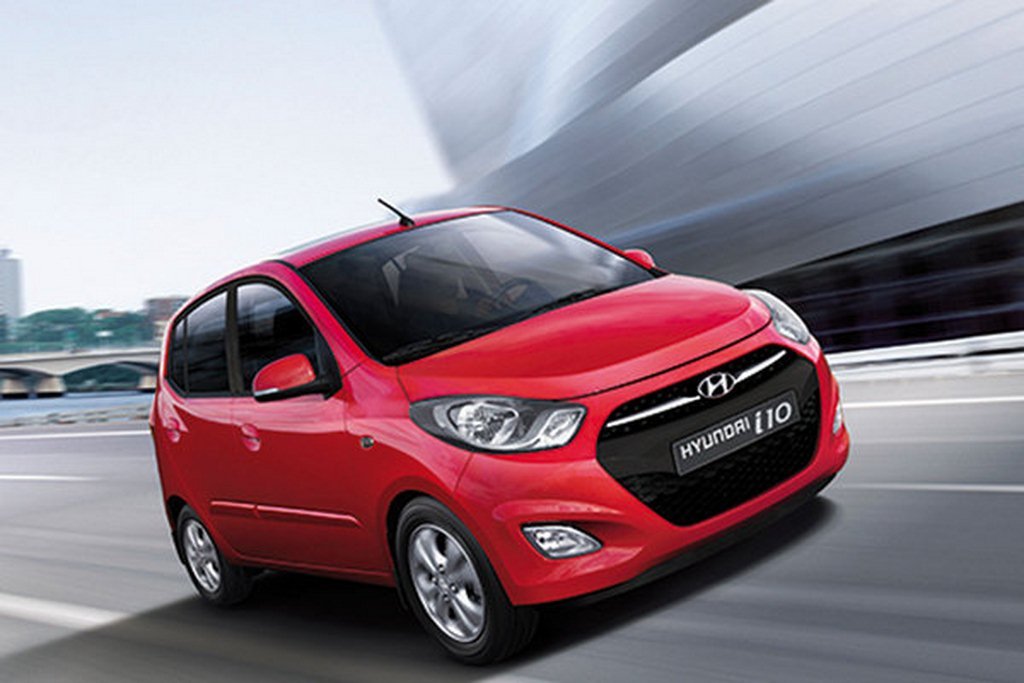 Hyundai has launched an updated version of the Hyundai i10 in Netherlands. The updates are limited to the exterior and it is just a minor facelift. A proper updated version is expected by September 2013 in Europe. It is not sure whether this minor facelift will make it to India, but it does add a bit more character to the design of the i10. Last month Hyundai sold 9782 units of the i10 in the Indian market, thanks to increase in demand during the year end boosted by discounts and fear of price hike amongst consumers.
At the front of this minorly updated Hyundai i10, the headlights are blacked out on the edges and makes the design of the headlight stand out and it does look elegant. The big hexagonal front grill is slightly modified and is now completely black. Looking at the Hyundai i10 in profile reveals the black B pillars and well as new black window frames. This addition of black adds a bit of sportiness to the already good looking i10 that too received the Hyundai 'Fluidic' design theme last year.
Rest of the Hyundai i10 remains exactly the same. The engines offered on the i10 in Europe consist of a 1.0-litre 3-cylinder petrol engine which produces 69 HP, which we do not get in India, as well as the 1.2-litre Kappa2 engine with 85 HP, same as the Indian version. But in Europe an all black interior with red or blue accent is also available which looks pretty neat, while in India only the beige-light brown interior is available, as local customers prefer beige interiors, which are known to give a premium feeling. This minor update to the i10 is a means to keep things fresh till the all new model arrives next year.