2014 Mercedes S-Class Caught Uncamouflaged, Interiors Unveiled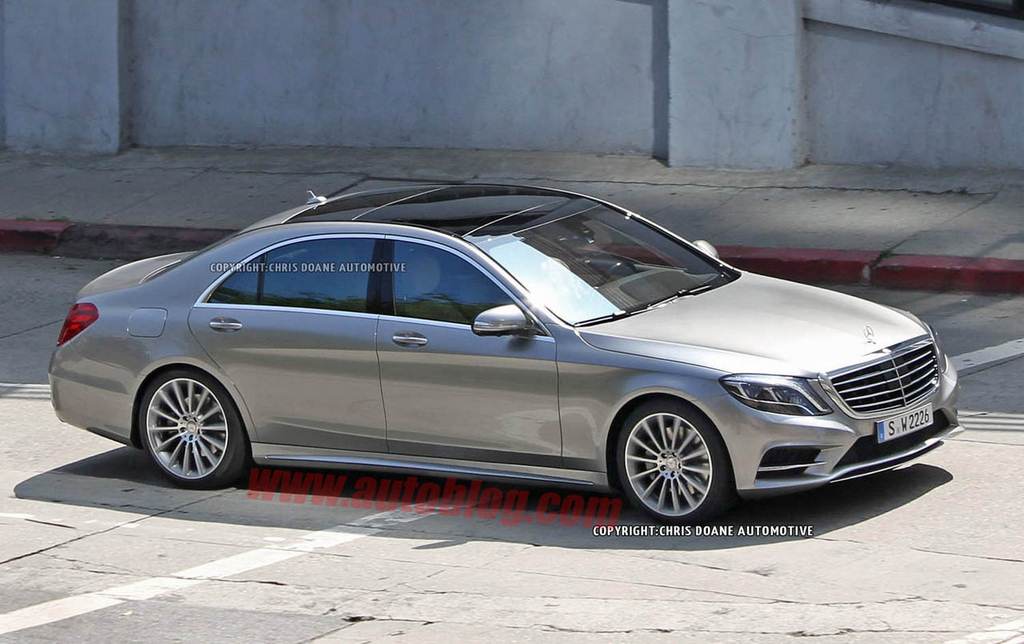 The highly anticipated 2014 version of the flagship limo from Mercedes-Benz, the S-Class, was caught uncamouflaged recently. This next generation S-Class, called the W222, will be officially unveiled on 15th May 2013. Mercedes-Benz has also revealed a few photos of the interiors of the vehicle which gives us a trailer of what we can expect in the ultra luxurious saloon. This is the first time the W222 has been seen uncamouflaged revealing the details and exterior appearance of this highly anticipated car.
The exteriors of the 2014 Mercedes S-Class has been completely redesigned with a more modern and elegant look which is an evolution of the outgoing W221 S-Class. At the front, it gets a large chrome grille and LED headlights while in profile it gets creases like the CLA-Class but less pronounced wheel arches. At the rear, there are vertical LED tail lamps and narrow exhaust tail pipes. The W222 sports a large panoramic roof. The 2014 S-Class looks very impressive even though it's a tad conservative.
The interiors of the 2014 S-Class takes it one step forward with amazing features as we can expect from this car. It is similar to the W221 but many improvements have taken place. The interior now features more fluid design with the edges and corners replaced with curves and swoops. The dashboard trim now blends in perfectly with the door panels as a continuous curve giving more sense of space. There is ambient LED lighting. The dials are replaced with a 12.3-inch display which also acts as a screen for the night-vision camera. The rear seats can recline by 43.5-degrees which can be heated or cooled and also can massage their occupants. All these features are just the tip of the technological iceberg.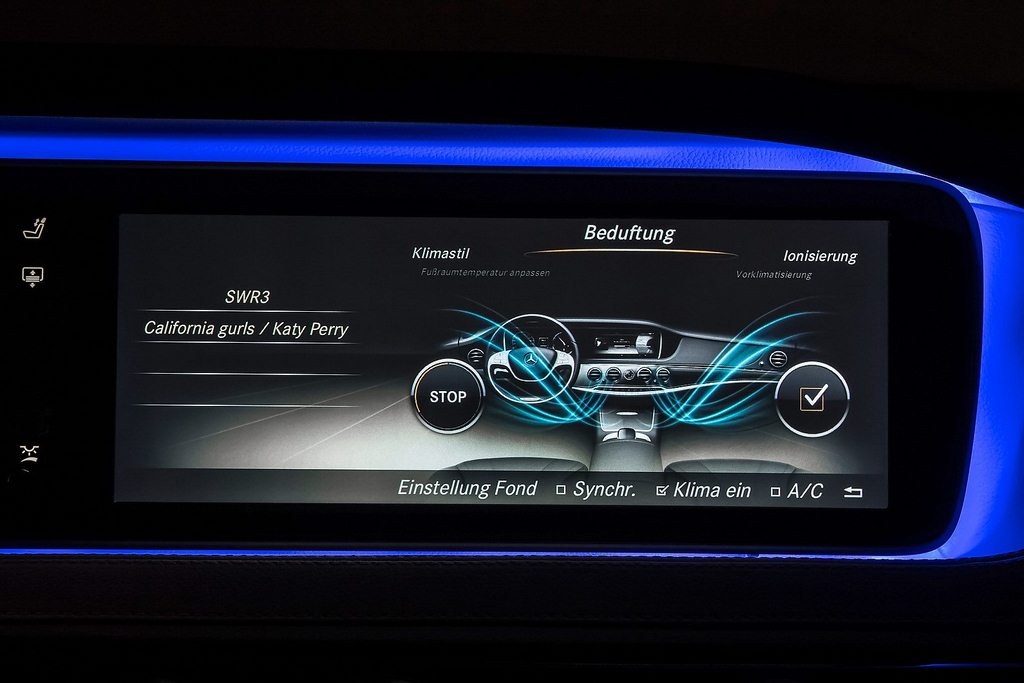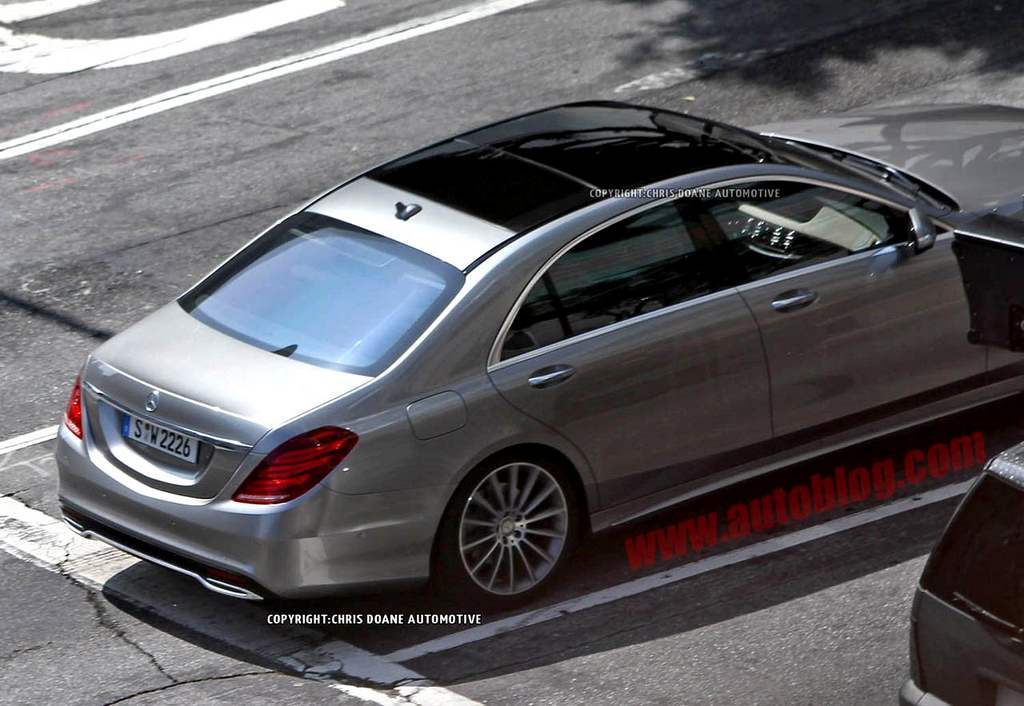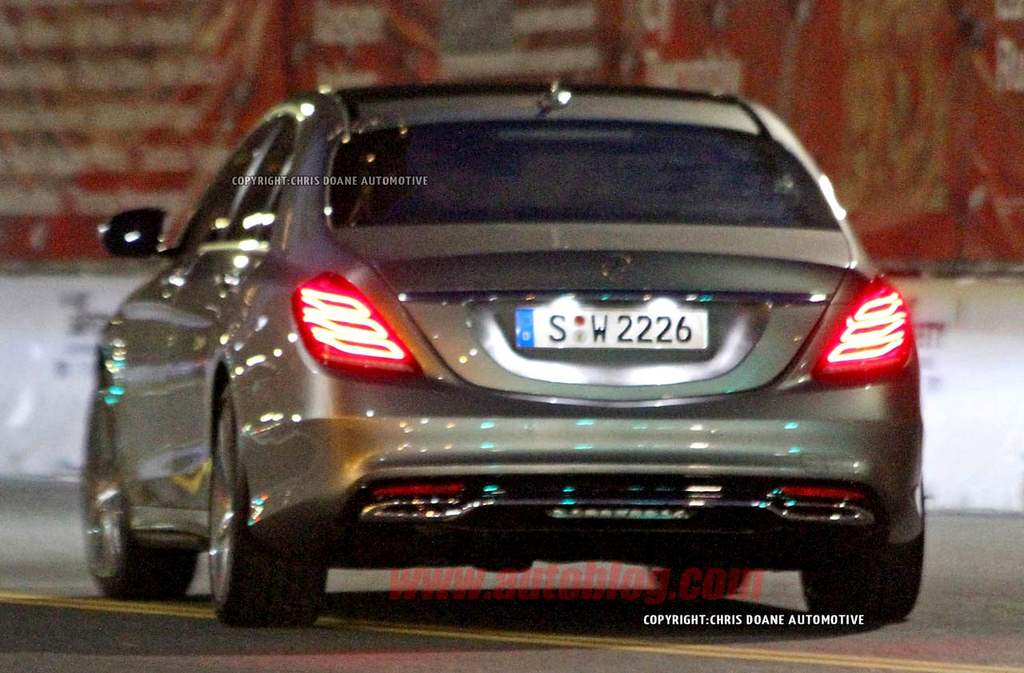 Source – Autoblog