2014 Suzuki Jimny Is XA Alpha's Production Model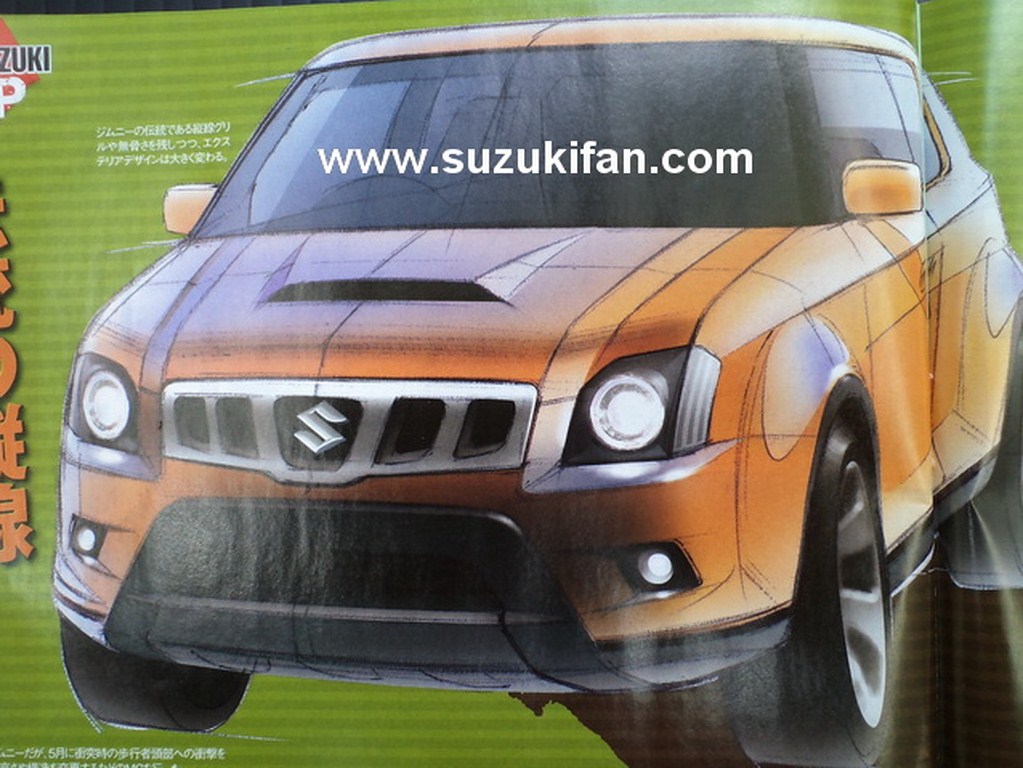 2014 Suzuki Jimny design renders have surfaced on the internet, posted by Suzuki fan. The ongoing compact SUV concept has taken the car market with a blow. Suzuki brings this concept through the new generation of the Jimny. The 2014 Jimny seems more or less like the older globally selling Jimny versions. The new generation of Jimny will continue to showcase the unique front grill structure. The third generation Jimny will be seen in two segments. The slighter smaller version of Jimny that comes under Japan's Kei car category will have a 660 cc engine with the length of car not exceeding 3.4 meters. The Kei-car category means that car will get a special yearly tax and yearly insurance benefiting the Japan's car buyers. The other, bigger Jimny will be released internationally. Both cars share the same engineering under the hood and also in the design.
Looking at the rendering structure, Suzuki Jimny has very similar styling as seen in previous Jimny and a bit of Swift. The front grille, bumpers and the A-pillar, all look very similar to the XA-Alpha concept, which was shown at the 2012 Auto Expo. The headlights of the car have a very different design, looking more aggressive and bold. The smaller version of the Jimny has square shaped headlights but the bigger Jimny will have more of a rectangular shaped headlight. The Kei Jimny will have only three doors because of the length limit at 3395mm. The car may also be offered in 2-door soft top version. While the international version of the Jimny will offer five doors and have total length of 3.99 meters, ideal to be classified as a small car in India.
The 660 CC petrol engine is turbocharged type which can be seen from bonnet's air-intake. While the bigger Suzuki Jimny is presumed to have engine capacity between 1.2-1.4-litres. The Kei version Jimny seems to have no competition in the market as the only other manufacturer in this category, Mitsubishi have taken Pajero Mini out of the race and have no further plans to bring any successor yet. The bigger Jimny will spawn the XA Alpha production version and is expected to be launched in India by 2014. It will also get the 1.3-litre Fiat Multijet engine, producing 90 BHP of power and 200 Nm of torque.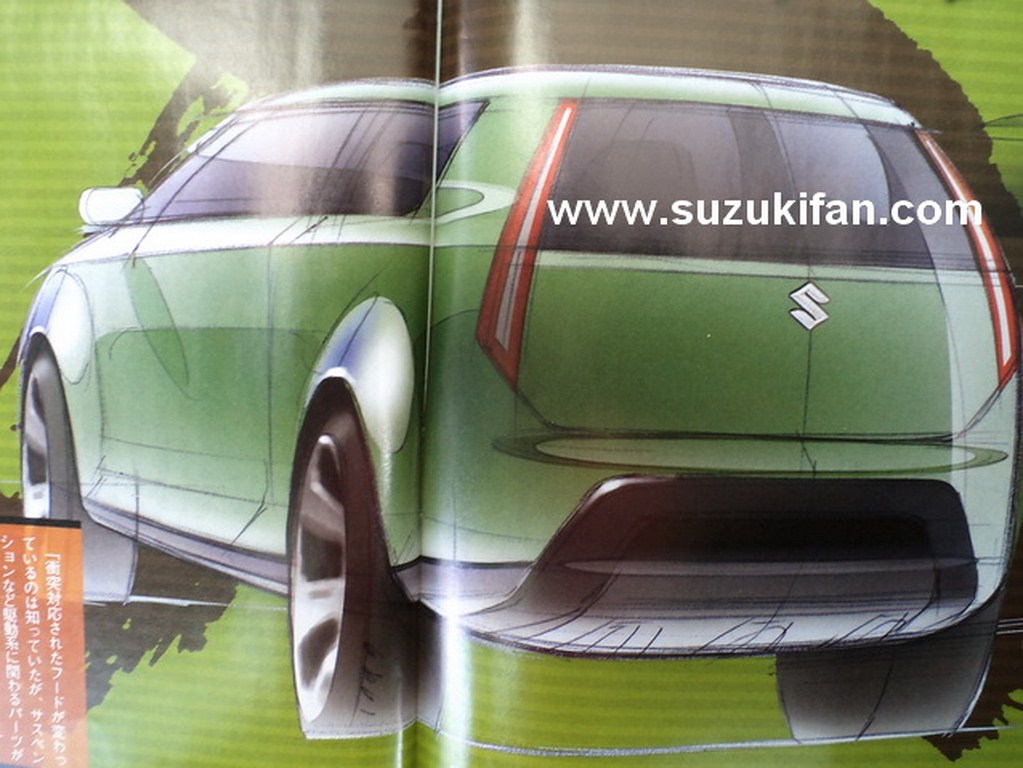 Source – Suzuki Fan