2015 Hyundai Genesis Is The Safest Car In Australia (ANCAP)
The Hyundai Genesis scored a near perfect 36.88 points out of 37 in the Australian NCAP achieving a complete 5 stars and is the safest car in the country, beating the Mercedes-Benz B-Class for the title.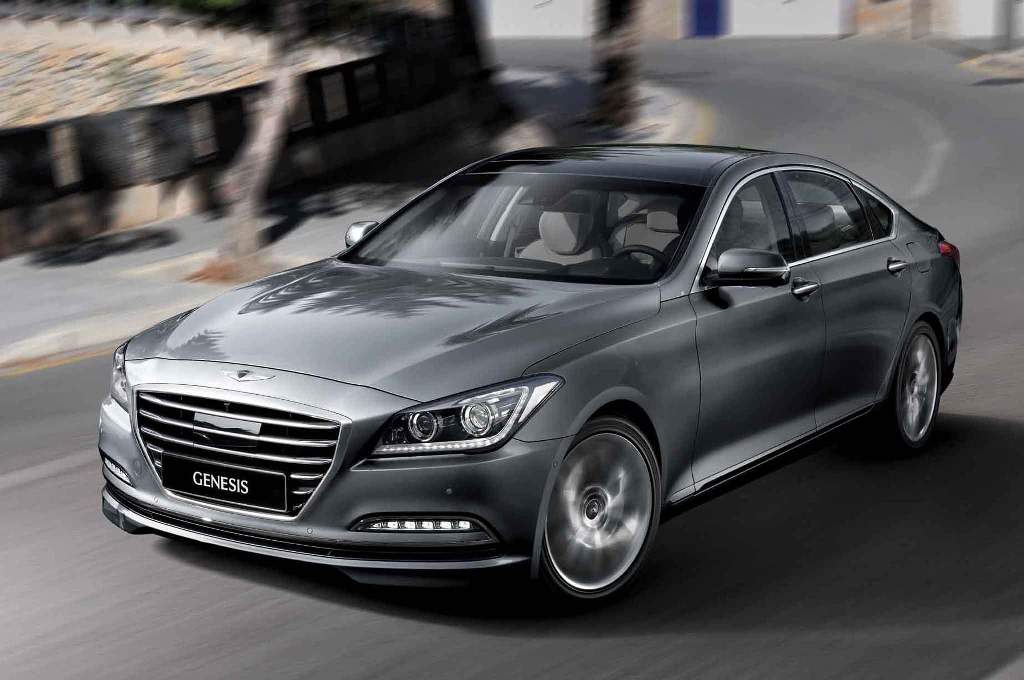 The past years have really been interesting for Hyundai with the company growing step by step in every department. No more is it just another Korean manufacturer with mediocre products, but a company that has put in efforts to accomplish something bigger showcasing powerful engines and curvaceous designs. While the automaker may not have a premium brand image to its name, nonetheless,  its flagship offering the Genesis sedan has earned the title of being the safest car in Australia achieving a full 5-star safety rating in the Australian NCAP tests.
Scheduled to go on sale next month, the 2015 Hyundai Genesis scored 36.88 points out of 37 in the Australian NCAP (ANCAP) safety tests, beating the Mercedes B-Class that scored 36.78 points in 2012. The crash tests included a frontal offset test at 64 km/hr scoring 15.88 points out of 16. The side impact test was conducted at 50 km/hr and received a protection score of 16 out of 16. The sedan also scored 2 out of 2 in the 29 km/hr pole test and the whiplash protection test was rated as 'good', comprising of the rear-end crash at 32 km/hr and 40km/hr pedestrian impact protection test.
The 2015 Hyundai Genesis packs in a plethora of safety features and driver assist systems that are available as standard on the sedan. Buyers gets the active lift (pop-up) bonnet, adaptive cruise control, adaptive front lighting systems, autonomous emergency braking, emergency stop signal, lane support system, pre-safe systems, reversing collision avoidance, tyre pressure monitoring system, daytime running lights and 9 passenger airbags including driver's knee airbag. Hyundai further stated that structural integrity and strength was a top priority when development of the second-generation Genesis began six years ago.
Adding to the safest car title, the 2015 Hyundai Genesis also managed to score a good rating in the IIHS small overlap test and the auto-brake test conducted in the US. The Australian version is powered by a 3.0-litre V6 petrol engine producing 311 HP of power and 397 Nm of torque. Competing against the Mercedes E-Class, BMW 5 Series, Audi A6 and the likes in the segment, the 2015 Genesis is expected to be priced around 60,000 Australian dollars (Rs. 32.26 lakhs).