2015 Hyundai Verna Facelift Commences Testing In India [Spotted]
To tackle the Honda City and Maruti Ciaz, Hyundai will launch an update to the Verna in 2015 which will focus on dynamics more than cosmetics. Launch is expected early next year.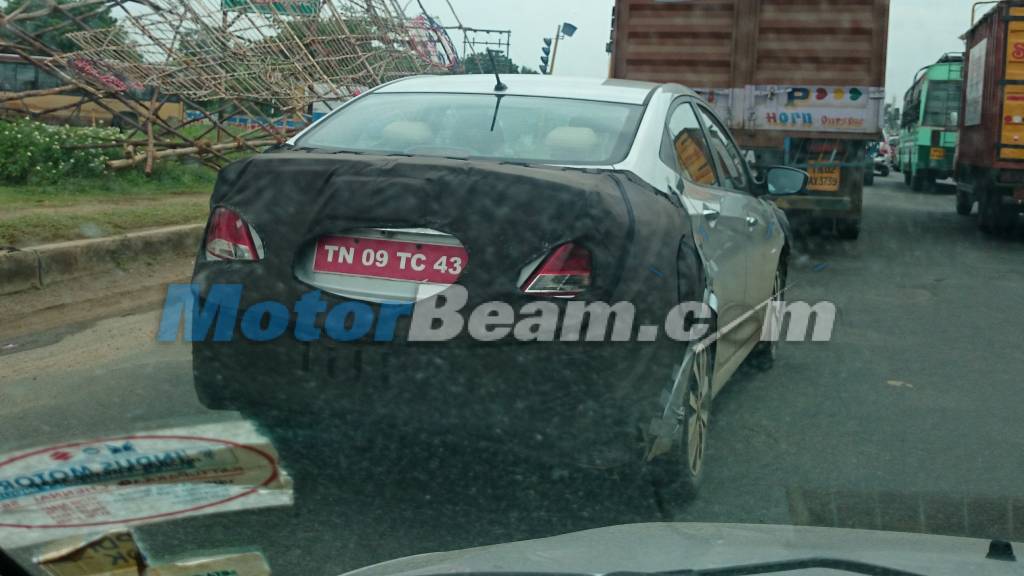 Competition in the C-segment is only becoming more intense by the day and that has worried the top sellers. The Hyundai Verna was at one point of time the highest selling car in its class but the Honda City came and won back its top spot which it has enjoyed for a major part of last decade. Soon Maruti Suzuki will launch the Ciaz and the vehicle can cause a dent in the sales of others cars in the segment. Hyundai plans to launch an update to the Verna to counter the Japanese attack and the company has just started testing the 2015 Hyundai Verna which was spotted by our reader Cibhi in Thandalam, Chennai.
The 2015 Hyundai Verna is the same car which is called Solaris in Russia and was updated recently with a new front-end design, inspired from the Sonata and Genesis. While the cosmetic changes remain minimum in other places, the front is largely different and gives the Verna a new identity. The rear remains the same too with minor changes while the updates to the interiors are quite limited too. Hyundai is likely to add more features to the car, the Verna is already quite a loaded vehicle with a ton of equipment on offer.
The bigger change to the 2015 Hyundai Verna would be under the body as the company plans to extensively revise the suspension to further improve the dynamics of the car, bringing it in direct competition with its Japanese rivals. Hyundai plans to extensively test the new Verna so that it can iron out the neutral dynamics of the car in lieu of a more engaging experience. Hyundai already made changes to the Verna earlier this year and although the improvements were immediately apparent, they did little to make the Verna a fun to drive car. The launch of the updated Verna will take place in the first quarter of next year.