2017 Jaguar XF Test Drive Review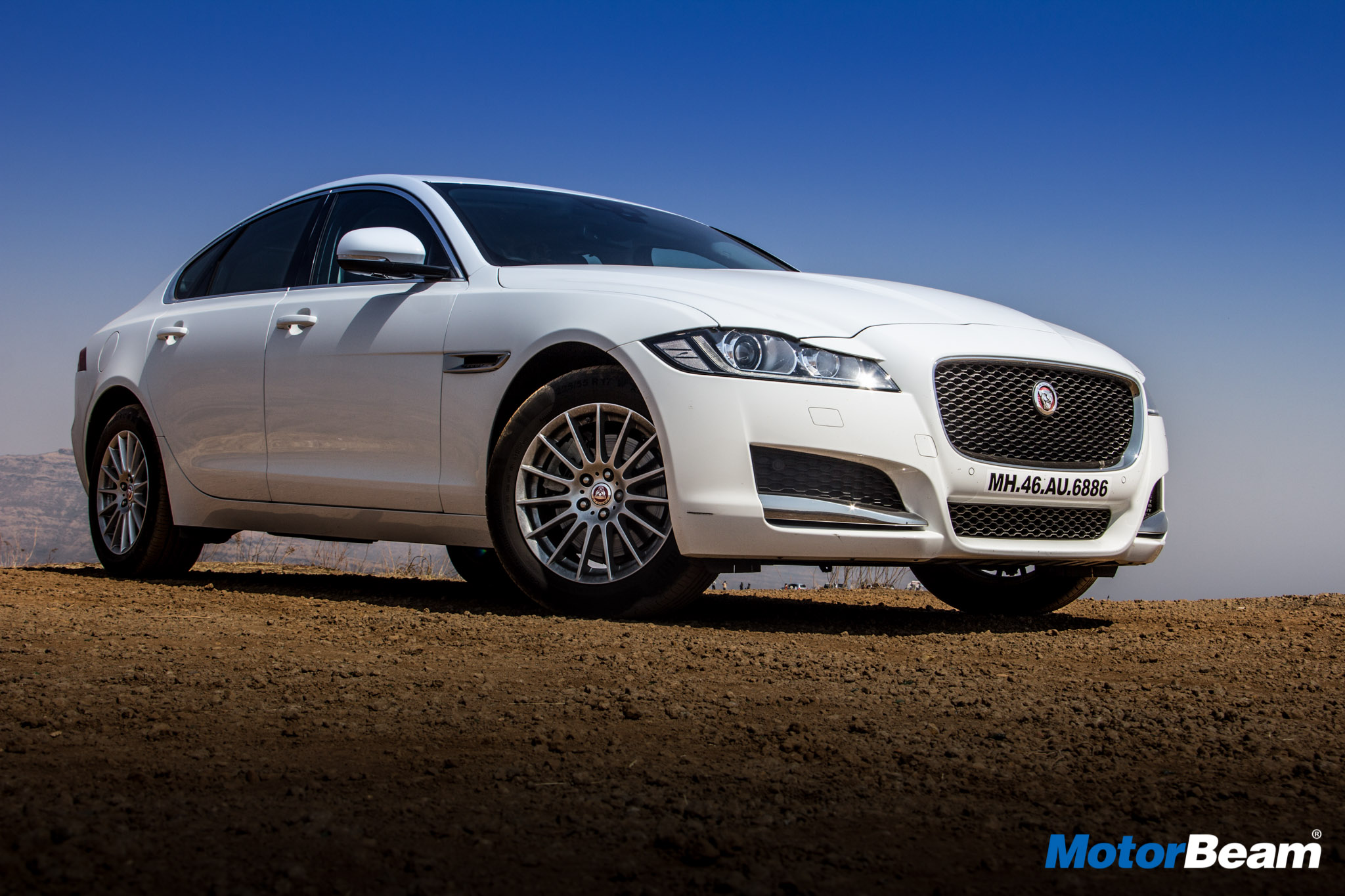 2017 Jaguar XF Review
Car Tested: 2017 Jaguar XF; Road Test No. 819
Price OTR Mumbai: Rs. 60.27 – 76.65 lakhs
The new generation Jaguar XF is here & offers a lot more than the older model
The luxury car market is growing rapidly in India and while it's been the playing ground of the German big three for long, Britain's Jaguar Land Rover is slowly building into the minds of Indians. The fact that JLR is now owned by India's Tata Motors makes these cars connect emotionally to us as we are the patriotic lot. The first generation XF never had what it took to steal thunder from the good folks at Stuttgart (the E-Class has long been the segment leader) but the second generation model promises a whole lot more as it's not only larger and more luxurious but also lighter by up to 190 kgs (thank you aluminium). How good is the improvements to what was once and for a long time, the baby Jag (until the XE came along)?
Motor Quest: The Jaguar XF was earlier the entry-level offering from the British stable but after the arrival of the XE, it is now the mid-level offering competing in a tough segment with a lot of capable rivals.
Exteriors – The new generation Jaguar XF has got similar silhouette compared to its predecessor but the styling changes are quite substantial. The XF now gets leaner with the sleek character lines and revised front profile which is inspired by the latest family design. The beefy front styling is gone now, in comes the sporty and aggressive face. There is a dominating signature grille up front along with sleek LED headlamps with DRLs.
The XF stays true to the Jaguar design and features an evolved exterior
The Jaguar XF looks huge from the side profile having a long bonnet and a smooth flowing roofline that infuses seamlessly with the boot. The 18-inch multi-spoke alloys on the Portfolio trim look gorgeous. The rear profile also gets heavy changes. The slimmer tail lights look striking at night especially with the F-Type inspired LED detailing. All in all, the new XF maintains its elegant character but with some freshly sprinkled details on the exteriors.