2017 KTM Duke 390 White Colour Offered As Limited Edition
KTM launched the Duke 390 with just one single colour orange but is offering white for a limited number of bikes.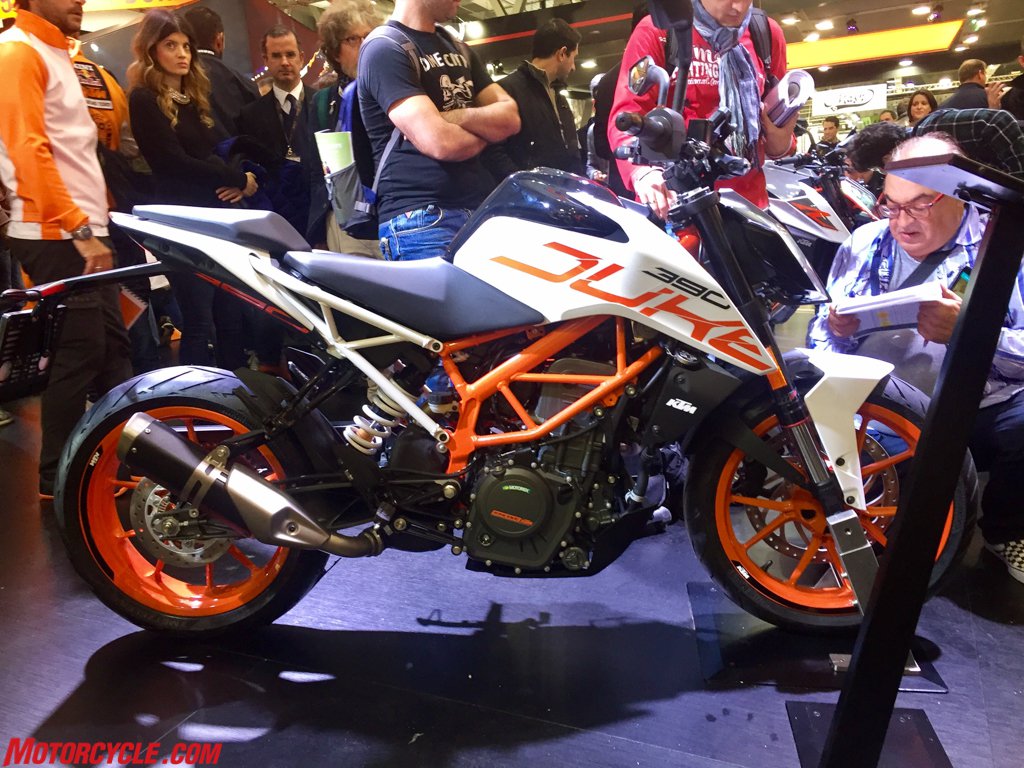 The 2017 KTM Duke 390 was launched just last month and already the world is going gaga over the motorcycle, even though deliveries are yet to commence in full swing. KTM follows a dispatch against booking method and thus the waiting period can extend to weeks, if not months.
Launched only in one single colour orange, KTM has now introduced the white colour on the 2017 Duke 390 which is available for a limited period of time. Many prospective buyers showed keen interest in the white colour Duke 390 and thus KTM has heard them and offered the same but only a few units are available, so hurry fast if you want one.
KTM manufactures the Duke 390 in India and exports it to over 80 countries across the world. The white colour will be introduced later without being limited in number. KTM already offers the Duke 250 in white and the quarter-litre bike could get more colour options later this year.
The 2017 KTM Duke 390 has taken the game forward by improving on refinement, quality and features. It's closest rival, the BMW G310R has been delayed for launch in India, could the Germans be feeling the heat from the Katoom?
2017 KTM Duke 390 White Colour
– The Duke 390 was launched in only one orange colour
– The white colour is being offered in limited numbers
– The Duke 250 will also get more colours