2017 Mahindra Authentic Bhutan In The TUV300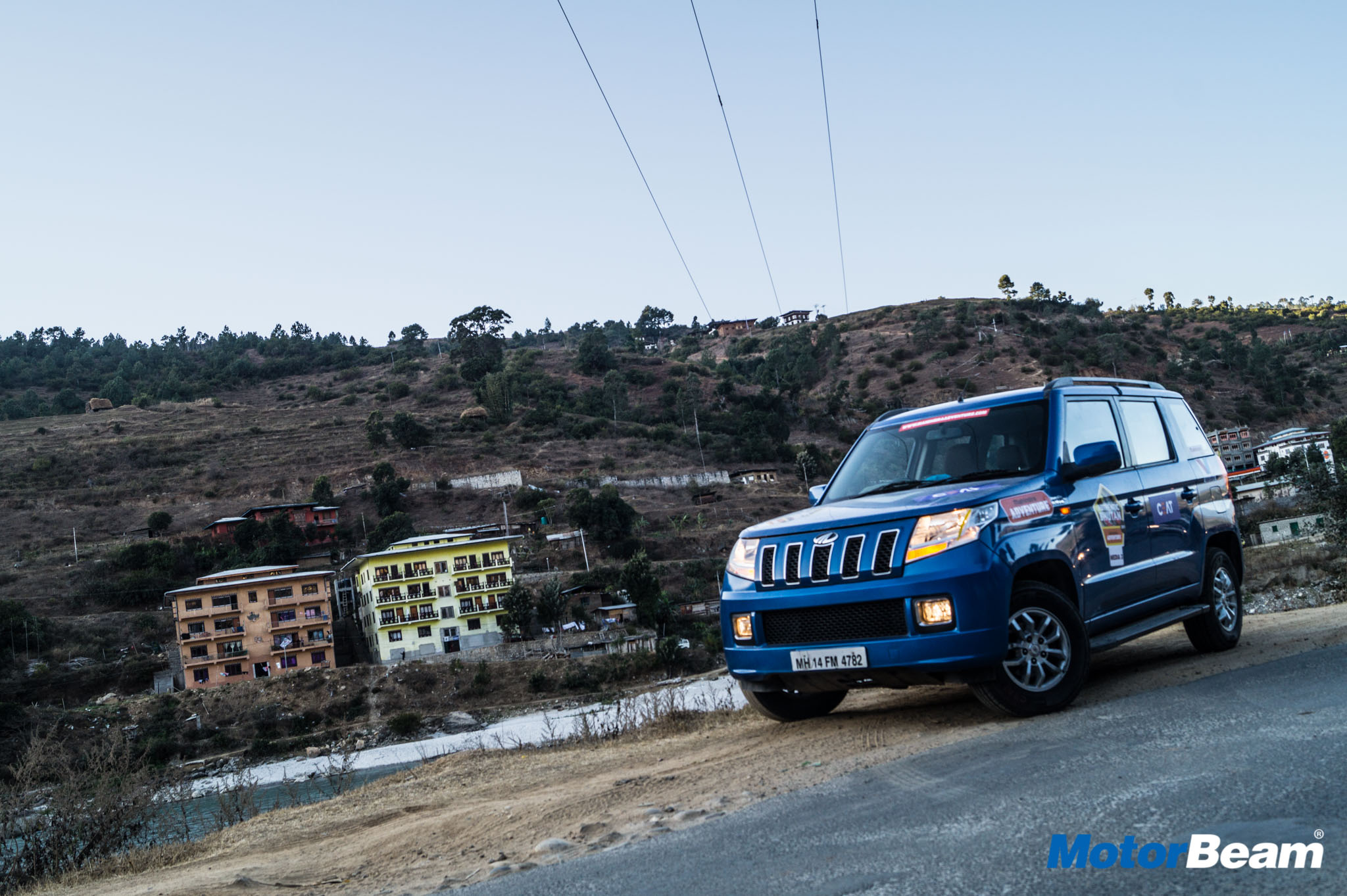 2017 Mahindra Authentic Bhutan
We drove to Thimphu, Punakha and Paro in Bhutan in the TUV300 mHawk100
2017 was coming to an end and as usual, I was figuring out plans for the New Year's eve when I got to know about the Authentic Bhutan expedition that Mahindra was organising in association with XSO (Xtreme Sports Organisation) in the last week of December. I was a bit unsure of whether I should go for it or not, but then I decided that I might as well do something interesting and unique this time rather than the usual partying. So, having given my confirmation, I looked at our itinerary in detail and at first glance, the trip did seem very exciting as we would be driving across Bhutan to some really splendid locations.
On the first day, there wasn't much to do as I flew into Bagdogra which is located in West Bengal and headed to my hotel in Chalsa. All the participants were given a proper brief for the drive along with a list of dos and don'ts and some other safety instructions. We were allotted our vehicles and most of the participants got the Scorpio 4WD while some of them got the XUV500 AWD too. Mahindra had also included a couple of KUV100 NXTs in the convoy along with the TUV300 mHawk100, which I was allocated. This was my third expedition with Mahindra and in the previous ones, I always got the Scorpio 4WD and was mighty impressed with it, so when I came to know about the TUV300 I had mixed reactions but nonetheless I was really charged up for the drive.
We started off from Chalsa the next day and headed towards Phuentsholing which is a roughly 100 kms drive. The drive itself was quite uneventful because of local traffic but once we neared our destination, the roads started getting emptier and there was a lot of fog which reduced visibility for a bit. Soon, we entered Phuentsholing and started making our way to Hotel Druk which was going to be our first halt for the day. The immigration office is right next to Druk and all of us went and got our permits done.
For getting an entry permit for Bhutan, Indians only need their Passport or Voter's card. The process did take a couple of hours because there were a lot of people and a lot of cars. A sumptuous lunch and a long wait later, we started rolling towards Thimphu where we were going to stay put for 2 days. The distance is around 165 kms but most of the route comprises of twisty roads and narrow paths, meaning it took us more than 5 hours to cover that distance which also included a short tea break.