2017 Porsche 911 GT3 Launched, Priced At Rs. 2.31 Crores
The iconic 2017 Porsche 911 GT3 sportscar makes its entry into India with a sticker price of Rs. 2.31 crores.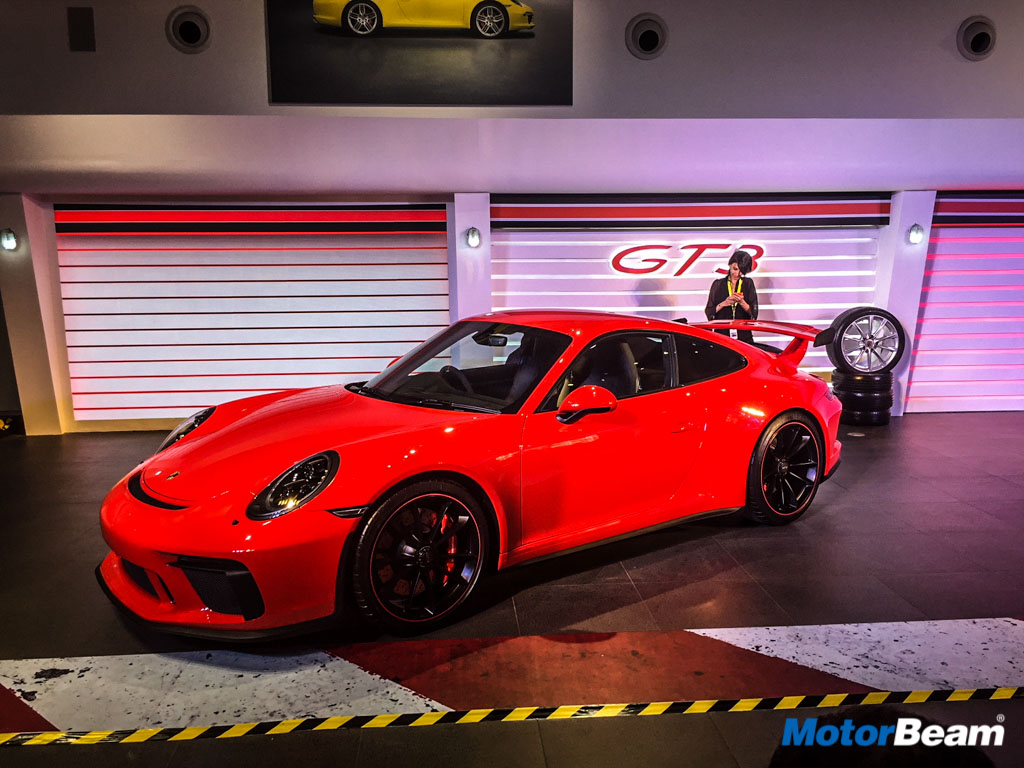 The year 2016 marked the launch of new 911 series by the German carmaker Porsche in India. Further expanding its product lineup in the country, Porsche has officially launched the 911 GT3 post its global unveiling at the 2017 Geneva Motor Show. The rear-engined sportscar has been a legendary car that offers unmatched driving experience in its latest iteration.
The exteriors get subtle changes and the two-seater is now shod with larger rims and a huge rear spoiler in the interests of better handling and high speed stability. The seats have been lowered by 25 mm for a better experience behind the wheel. Smoked headlamps with LED DRLs further accentuate the Porsche's beauty, while a touchscreen infotainment unit adorns the interior. The sound system is supplied by Bose.
The 2017 Porsche 911 GT3 is powered by a 4.0-litre six-cylinder engine which belts out 493 BHP of power and 540 Nm of torque. For the purists, it comes with an option of a 6-speed manual transmission while a 7-speed PDK automatic gearbox is also on offer. From a standstill, the Porsche propels to 100 km/hr in less than 4 seconds while the top speed is rated at 318 km/hr for the automatic variant, while it goes up to 320 km/hr with the manual shifter.
The Porsche 911 GT3 sits on a revamped chassis and the company has focussed on weight reduction. There are a lot of customisation options available to the customer when it comes to upholstery, dashboard inserts and seats. The 911 GT3 competes with the Mercedes AMG GT R, Nissan GT-R and Audi R8.
2017 Porsche 911 GT3
– Porsche has launched the 911 GT3 at a price of Rs. 2.31 crores
– Powered by 4.0-litre engine which produces 493 BHP of power
– Available with a 6-speed manual transmission also with a rated top whack of 320 km/hr
– Competes with the Audi R8, Mercedes AMG GT R and Nissan GT-R