2017 Yamaha R15 V3 Spied Testing In Indonesia
The 2017 Yamaha R15 V3 has been spied testing and looks to have received many changes cosmetically.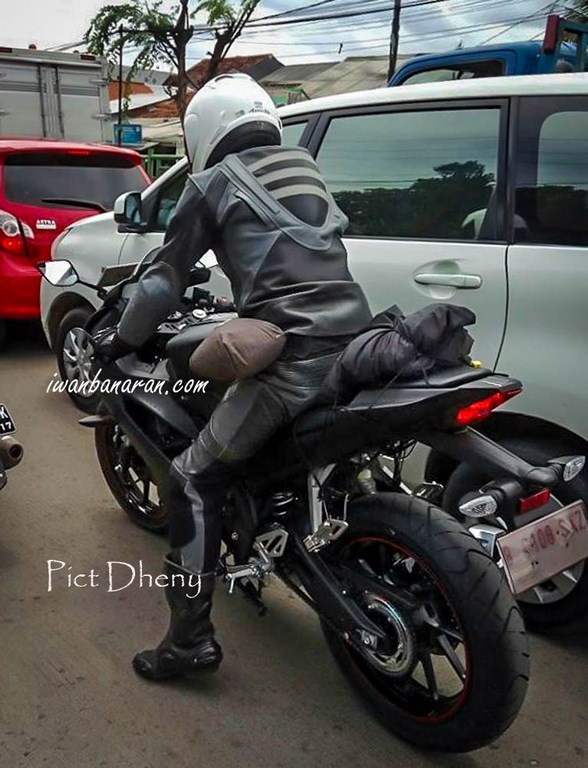 We have been getting reports of the 2017 Yamaha R15 V3 being in the works for a long time. The images which we have received were not very satisfying and couldn't claim that this is the actual model. But, now we have found spy shots of the R15 which is most probably the 2017 version and consists of a lot of changes to make it more appealing.
First of all, it has received upside down front forks which is a pleasant addition for this capacity of motorcycle. Moreover, Yamaha will follow the ongoing trend of a fully digital speedometer and the 2017 model will receive it. The footpegs have been pulled backward to give it an intense sporty feel and riding position. The tail lamps have been tweaked and designed similarly to that of the new generation R1 and R6. The fairing will be sharper than the ongoing model, as apparent from the images.
The 2017 Yamaha R15 must have received much more changes but the spy pictures don't reveal many details. As reported earlier, it will receive VVA (Variable Valve Actuation) technology and the engine refinement will be improved with the throttle response getting sharper. Other bits such as the Deltabox frame, aluminium swingarm and turn blinkers are looking the same as the ongoing model.
The 2017 Yamaha R15 V3, with the slew of changes will bring along a small hike in price. Power figures are rumoured to be 20 PS which isn't hard to believe considering the Suzuki GSX-150R produces 19.17 PS of power.
2017 Yamaha R15 V3
– The new generation R15 gets changes to the design
– It has received a new fairing, digital speedometer and USD front forks
– Changes on the engine are not confirmed but it's highly expected to receive VVA tech
Source – Iwanbanaran.com