2018 Audi Sportscar Experience With R8 LMX, RS5 & RS7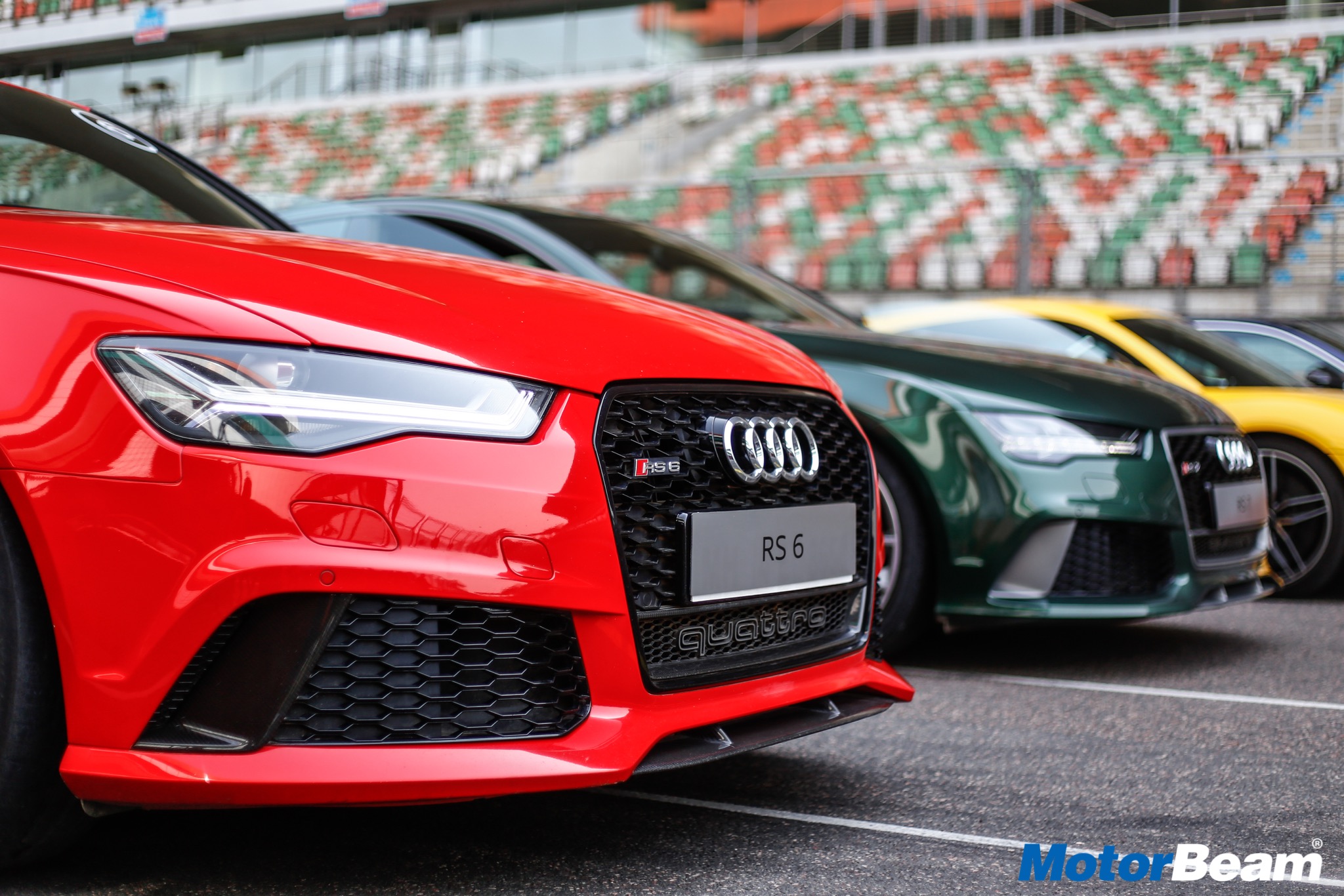 2018 Audi Sportscar Experience
The experience provides inexplicable adrenaline rush driving such monsters at the Buddh International Circuit!
The Audi Sporstcar Experience is a one of a kind event where you get to drive almost all the performance cars in their fleet. I got lucky to drive these fire breathing machines at the Buddh International Circuit, which is the Mecca of race tracks in India. The Sportscar experience included track driving with the R8 LMX, RS5 and RS7 along with a Slalom course in the Audi S5, RS7 and RS6.
Let's talk about the R8 LMX. It was the final limited edition of the first gen R8 and only 99 examples were made to bid adieu to that generation. The LMX was the most powerful version of the R8 having a 5.2-litre naturally aspirated V10 engine unleashing 562 horses and 540 Nm of twisting force. Imagine the magic of such numbers on the track. When I sat inside the LMX, my heart was thumping in excitement. It has a raw feel, it's a no frills car having a basic interior with minimal electronics. There is no electric seat adjustment, basic MMI system, the LMX is just a performance focussed machine.
The lights go green and after I exit the pit lane, all hell broke loose with that massive surge of power from that V10, felt like the Hulk's punch from behind. Thankfully, the quattro system helped me keep the four wheels in line and I managed to steer out of the first corner without loosing control. The power delivery in the R8 is raw (fun!) and relatively untameable compared to the new age RS siblings and R8. The claimed 0-100 km/hr timing of the R8 LMX is 3.4 seconds and yes it really felt that fast on the back straight of the BIC. Oh boy and that screaming soundtrack of the V10 with those mature crackles and pops when you downshift, it was amazing. The 7-speed dual clutch is very responsive and lets the engine scream up to 8500 RPM redline!