2019 BMW 730Ld Test Drive Review – Grilling Factor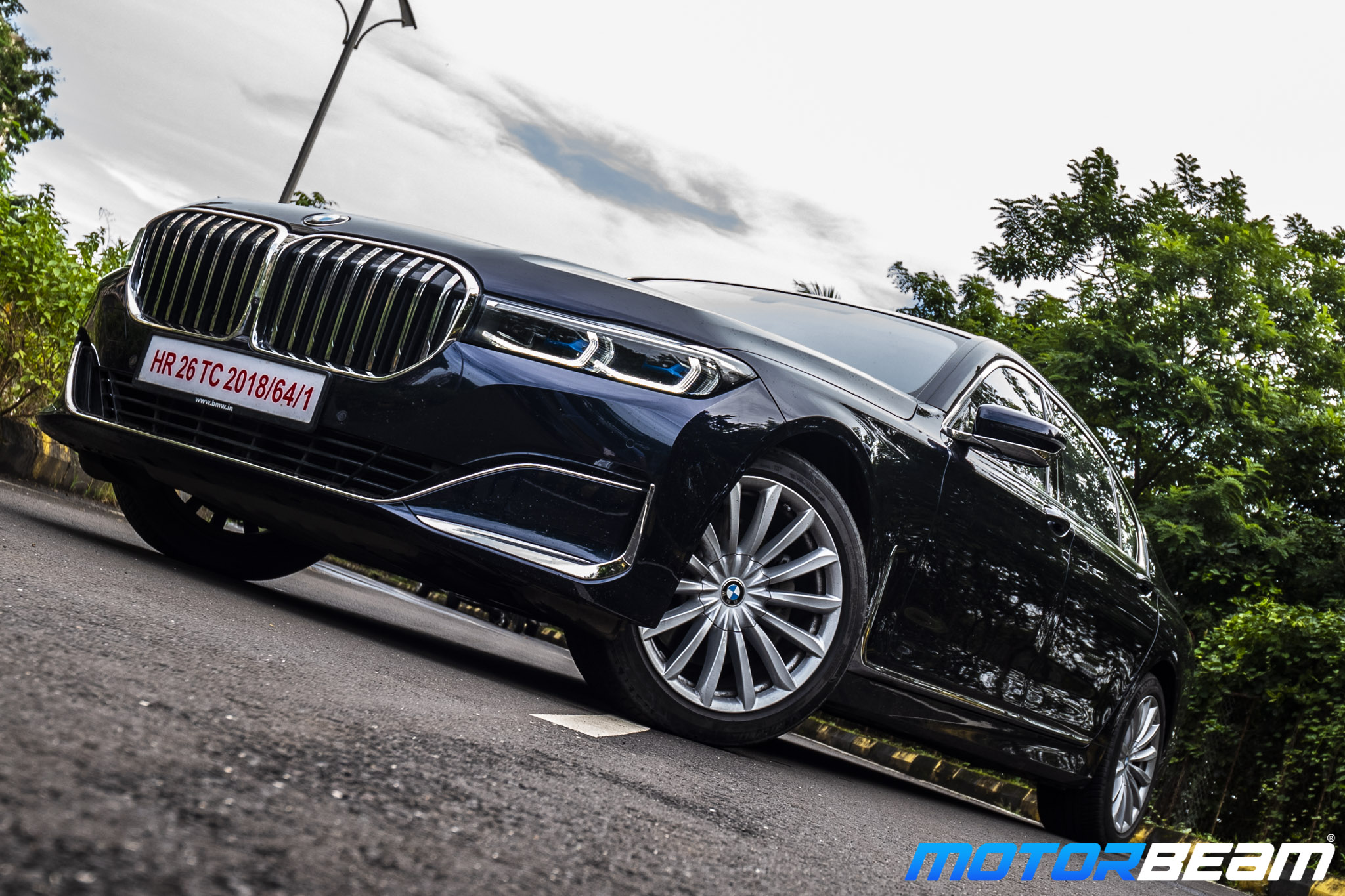 2019 BMW 730Ld Review
Car Tested: 2019 BMW 730Ld DPE; Road Test No. 1143; Test Location: Mumbai
Price OTR Mumbai: Rs. 1,48,09,394/-
The BMW 7-Series facelift gets a bolder face with more character while retaining its stellar comfort and dynamics
Even SUVs can't match the sophistication and prestige of luxury saloons. From businessmen to celebrities, everyone loves to have a stately big limousine. Since they are the most premium offerings from their respective brands, they have a colossal task of standing out from competition within and outside the segment. BMW has given the new 7-Series a facelift to take on Mercedes' exceptional S-Class and the upcoming Audi A8. The new 7-Series promises to be as good as ever on the dynamic front but how far have the improvements in areas like refinement, luxury, comfort and technology gone? We find out.
Exteriors – The fascia of the 7-Series has been subject to numerous online memes, thanks to the huge kidney grilles. BMW admits it was done to please the Chinese and American customers. The front certainly looks polarising but be with the car for some time and you get used to it. The grilles do make the car stand out from the smaller 5-Series, which is a relief compared to other look-alike cars from the same brand. The grille also gives the car a tremendous road presence and we are sure many Indians will appreciate it. The slats on the grille also work to channelise the air into the engine compartment. We can comfortably say the new 7-Series has received a 'facelift' in the most literal sense!
Though the giant kidney grille might be a bit controversial, it gives the 7-Series a distinct, beefy and premium look
We like the other elements like the narrow and sleek headlights, chrome rich sculpted bumpers, the long bonnet and the creases on it. The higher bonnet gives it an authoritative stance when looked from both the front and the side. We love chrome embellishments on the side and well-executed alloy wheel patters. The rear is possibly the best angle of the 7. The long single strip joining the two tail lights looks quite stunning, particularly at night. We think BMW has done a very good job of updating the design on the 7-Series and it looks fresh enough to take on the competition.